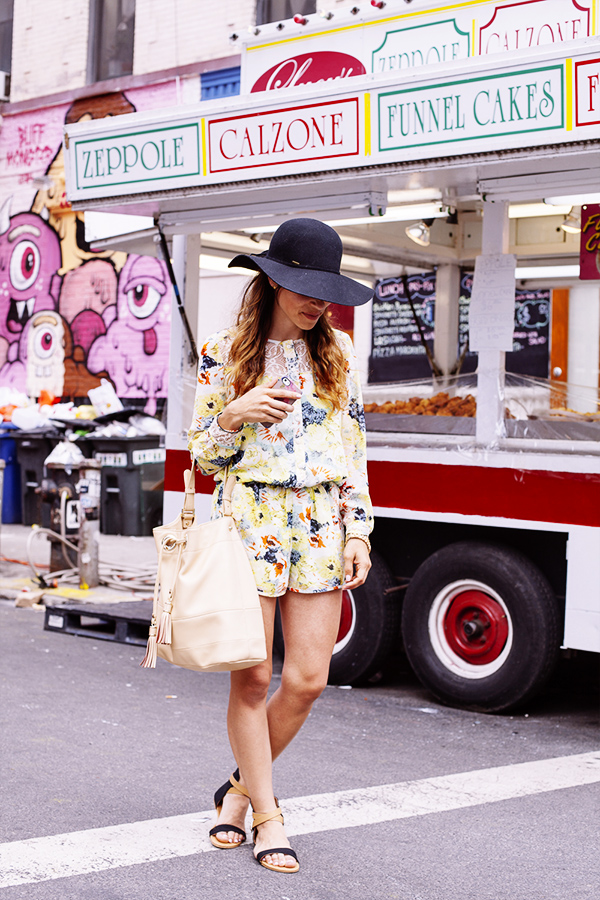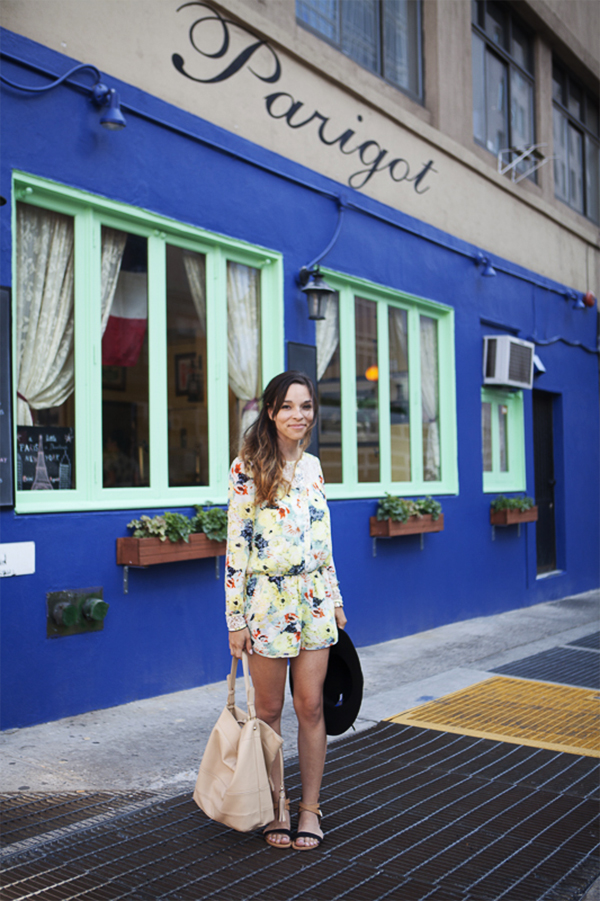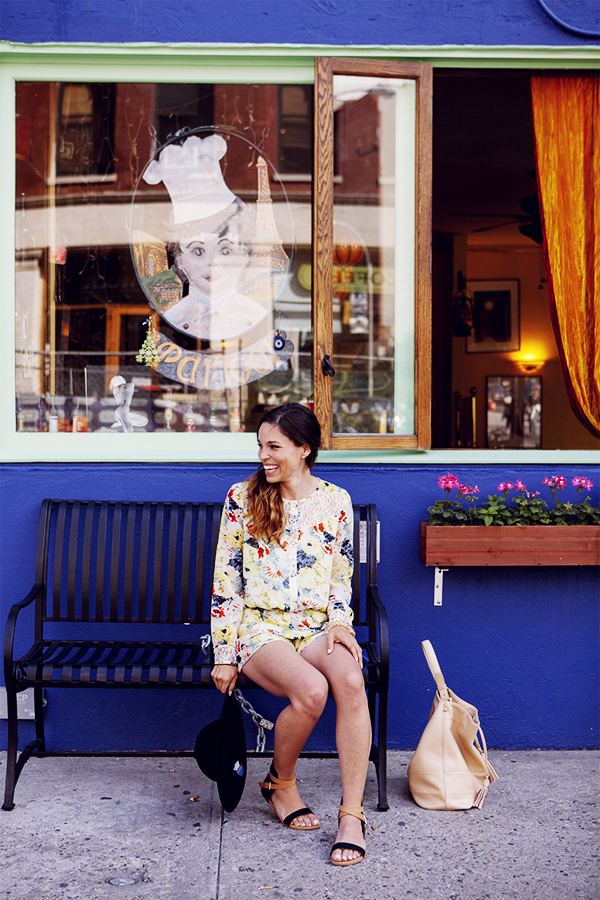 Wearing: Romper: Love Sadie // Sandals: Just Fab // Hat: Shop Sosie // Bag: Wink & Winn c/o
(All photos by Sara Kerens)
I spent an afternoon in downtown NYC with some friends a few weeks ago and I am looking forward to sharing some spots we found! Got to hang out with Sara Kerens who is a fashion photographer killing it in the big city! Loved getting to know her. I actually try to avoid big trends but this floral romper looked so comfortable and had so many of my favorite colors that I had to give in. It was perfect for a day of traveling.
Tomorrow morning I am off on another trip for The Brand Market, and we just got back from our family vacation in St. Louis. To be honest, my blog is taking a back seat these days and I am struggling to keep up. This is a first for me so I am in yet another re-adjustment period of figuring out how to manage two jobs without it taking away from my family. Will keep you posted on that!
x, Anna
P.S. If you want to follow along the L.A. trip I will be sharing some instagram shots on IHOD and Brand Market!