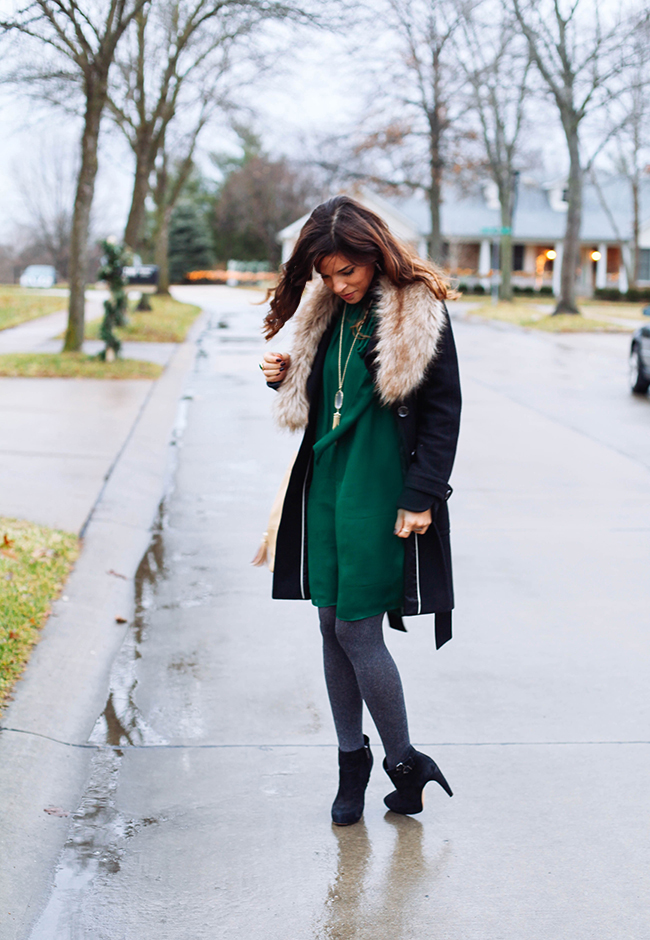 Emerald and Jade obviously have my current attention, and maybe its because they are winter's version of going bold? Whatever the reason, bold is needed in dreary January! I love being introduced to new lines, and as such always love passing along a good one to you too! This dress is from Leona NY, and I wore it four times over the holidays! It worked for every occasion which was so nice, as I am working on making more use out the pieces in my closet.
I have lots of ideas bursting for the blog this year, although nothing life changing or earth shattering, just more defined and a better salute to what I love in this life. I think each year that becomes more clear:)
Cheers to a fresh start!
Anna
Dress: Leona NY c/o // Jacket: Banana Republic (Similar) // Faux Fur Stole: HM // Heels: Sam Edelman (even cuter version here) // Necklace: Kendra Scott c./o