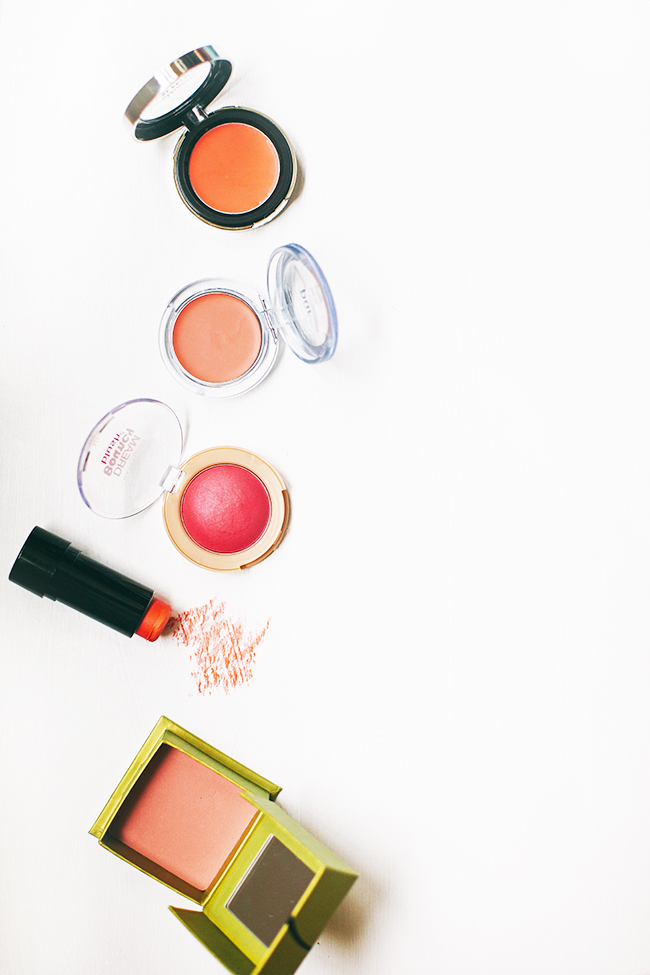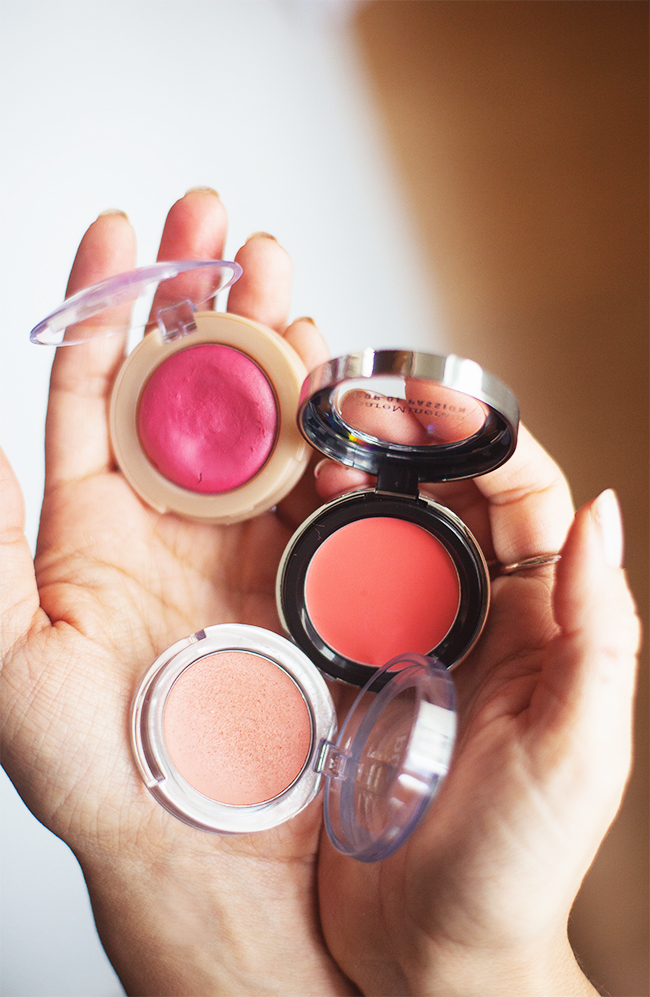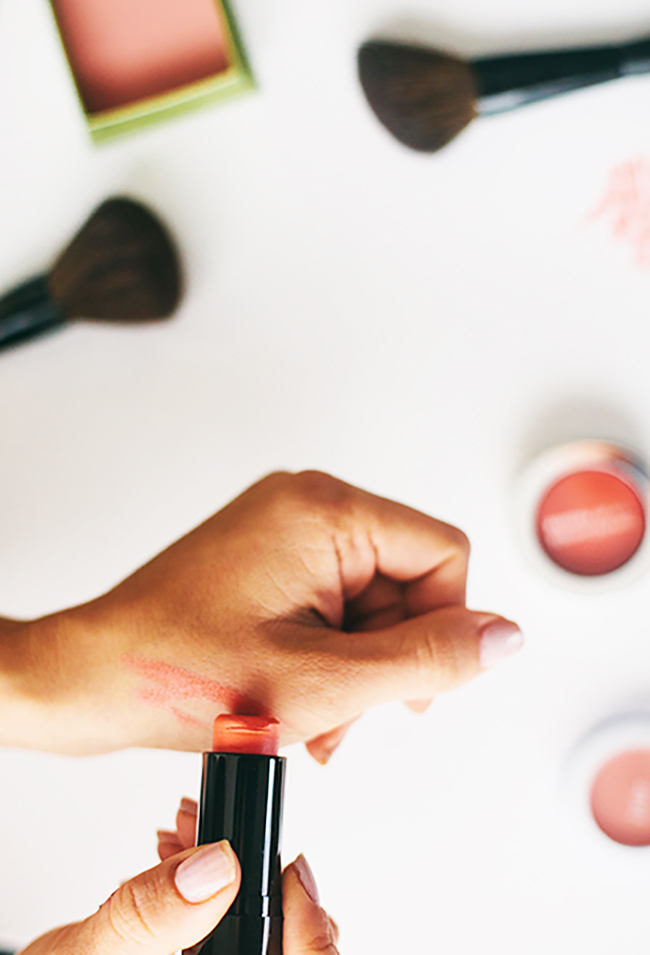 I am pretty simple when it comes to makeup so I just use what I have till it runs out most times. I figured my three year old blush probably should make its way to the trash can however, and I set out on a mission to refresh my blush palate.
Have you ever tested to see if your skin has warm or cool undertones?? I broke down the best ways to find a blush color that will give you a warm glow and leave the pale of winter behind (including your skin undertone quiz!). I did my homework at the makeup counter just for you gals, and I came out with some new favorites for myself! Head over to eHow for the full breakdown in how to choosing a blush color for your skin type and the differences in blush finishes.
I already shared pur minerals as my new cream blush of choice, but I tell you what! All of these options below are a close second. Do you have any favorites you are loyal to??
P.S. 5 on the go beauty game changers.
All photos by Chelsey Heidorn