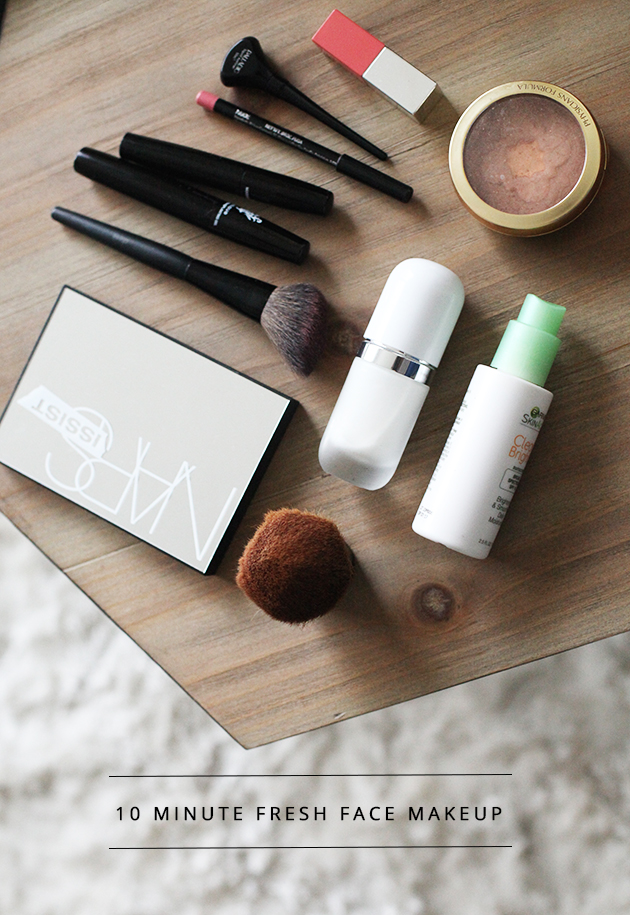 I have had to master the art of getting ready in 15 minutes…and with a toddler at my ankles going through my makeup drawer at the same time. I know you mommas feel me. So I thought to share my 10 minute fresh face make-up routine!
Here is how I wake up my usual tired face in ten minutes for a date night or girls night out. Once I find a product I love I am pretty loyal to it, but I always love hearing your tried and true favorites to experiment with, so please spill!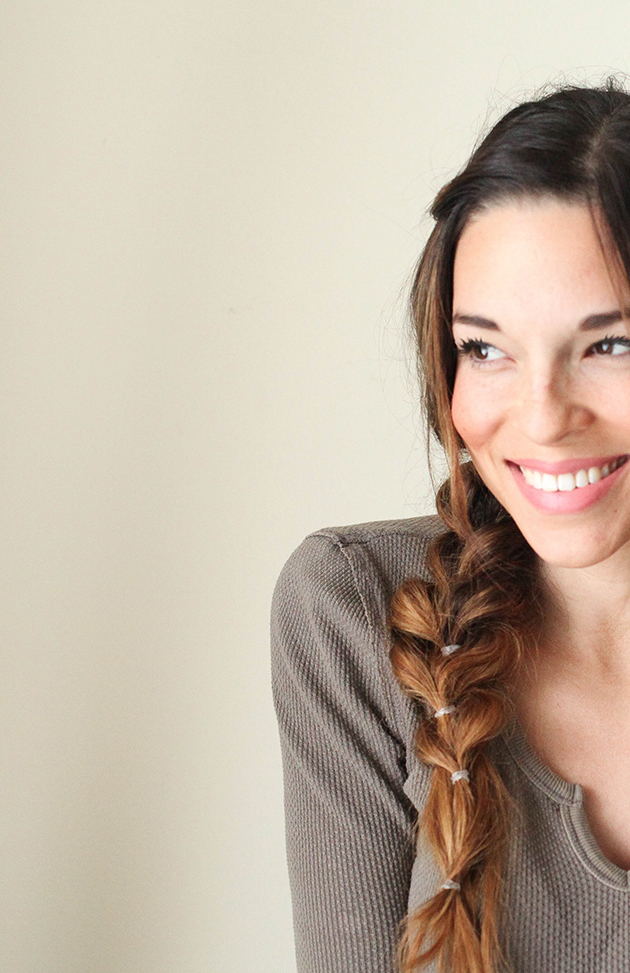 10 Minute Fresh Face Make-up Routine
Face prep:
Garnier Clearly Bright – This is a new to me moisturizer I have been digging that literally feels like it wakes up my skin. It brightens and smooths and dare I say tightens?
Marc Jacobs Coconut Face Primer – Smoothes and tones the skin, and will hold your makeup in place all day/night!
Steps:
1) Physicians Formula Argan Oil Bronzer – Wow. I am usually not big on bronzers (too dry or orange-y!), but I LOVE this stuff. Gives an instant warmth to paling winter skin, and leaves a lovely glow in its wake. I received it in a gift bag at a conference and have been hooked since. I use a big face brush and circulate around my face in all areas except the eyes and center of the forehead.
2) Narsissist Cheek Studio Palate – I still love my cream blush by Pur, but if you are needing a good powder based blush, this whole palate is dreamy. Lots of good shades for all seasons as well as a bronzing and contouring powder if you are into the contour thing. I use a blush brush to add some color to the apples of the cheeks.
3) Palladio Liquid Liner – I keep it simple with the eyes. A slight cat eye liner on the outer edges working its way in about 3/4 of the way on the upper lid only. I use this inexpensive option that works pretty good, but I wouldn't mind finding one that lasts longer.
4) Curl lashes with eyelash wand.
5) 3D Younique Fiberlash Mascara – I usually apply a coat of Lorac Cobra mascara followed by the 3D Fiber Lash. I am not huge on false lashes (and lash extensions pulled mine out!), so if you are going the natural route, this is by far my absolute favorite option. They double in width and length. You can order them through a consultant, and sometimes I find it on amazon. I also can't get over how it doesn't leave black residue anywhere, and when you cry (because let's be real, you cry at least once a day when you become a mother), it doesn't leave a stream of black ink. So yes, 5 stars in my book.
6) Line lips with a natural/coral lip liner. I use OFRA nude liner, and apply on the outer edge of the lip. It holds the lipstick a good deal longer, but also says….I didn't slap my lipstick on at the last red light I was at. (Which is my usual scenario.)
7) Fill in lipstick with a fresh pink or coral based color. I have a few favorites. Melon Pop by Clinique, Dolce Vita or Seniorita by Nars, and Footloose by Julep Maven are just a few.
That's it! My routine for an almost spring fresh face;) Pretty incredible what a few extra minutes can do for your confidence for the day. Especially when you have been nursing a 6 month old through the night, and up with the sun with your four year old. I might be adding 5 minutes per baby to my makeup routine to get me back from the waking dead. (wink)
Happy lovers week my friends!
Items Featured: