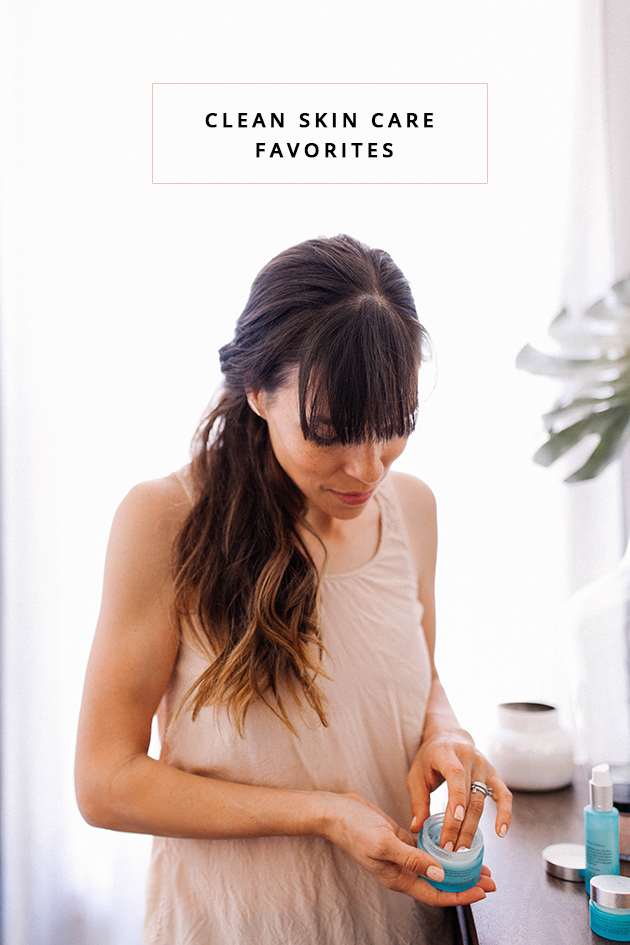 On Sundays, I am hoping to continue posts on mind, body, and spirit wellness since it is something I desperately need myself. Writing these posts actually remind me to take care of these areas of my life at a time when it is so easy to put them on the back burner. So today, I am sharing what I have been using to take care of my skin. I am focusing on clean and probiotic ingredients, and bonus: they build up your skin!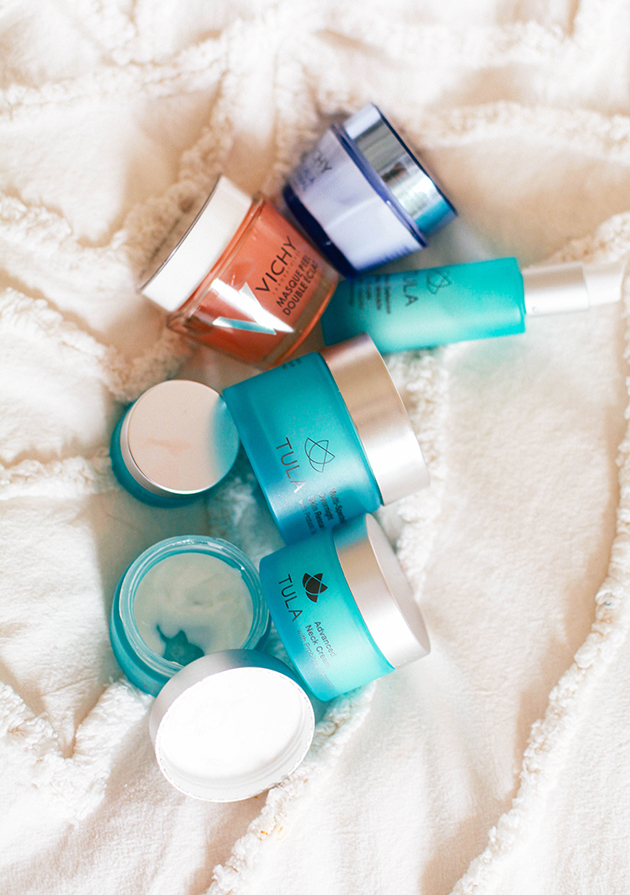 Pretty much since after the age of 24, my skin started to shift by the year. Far gone are the days of face wash and go. I rarely have time to do much other than that, but these are skin care products that I feel like do the work for me. I fell in love with the Tula line when they sent me samples to try, and have re-ordered the moisturizer already. It is phenomenal (and not sponsored!). These are a few products I rotate that offer that glowy facial look with a 5 minute routine.
Revitalizing Eye Cream – Two babies under two you guys. My eyes! The puffiness and the dark circles were something out of The Dark Night! This cream feels like a dream to my tired state in the morning. Super soft and creamy, but it doesn't leave oily residue like I usually have experienced. It is a good wake up and go. (They also just came out with this serum that sounds too good to be true.)
Benefits: Antioxident that hydrates and visibly renews the delicate eye area.
Hydrating day and night cream – This is what I use every morning. So silky smooth and leaves a really nice glow without looking oily. I have noticed such an improvement in dry patches and skin tone!
Benefits: Nourishes and balances skin, and targets fine lines with a probiotic formula.
Overnight Skin Rescue Treatment – I put this on before bed for an intensive moisturizing option. In the winter my skin would dry out so easily and this solved that problem for me!
Benefits: Reduces pore size + fine lines, and increases skin elasticity with it's probiotic formula.
Volume Defense Serum – Definitely a luxury item so I don't use this daily but feels like a treat to use a few times a week. This is the serum that adds the glow and removes dullness for me.
Benefits: Improves skin barrier functions and restores volume and elasticity with a probiotic formula.
Advanced Neck Cream – Didn't know there was such a thing? Neither did I. It's thick and creamy but doesn't leave any residue. It's the area that has very thin and delicate skin which is why we notice changes sooner in this area. This is easy to put on after daily moisturizer (I just use it a few times a week). Just read the reviews if you are curious how it works!
Benefits: Targets elasticity and helps restore firmness.
Double Glow Facial Mask – I just got this sample and am usually wary of masks, but this one is paraben free. My skin is usually sensitive to masks and peels, but this one is so far so good!
Benefits: Removes dead skin and boosts radiance.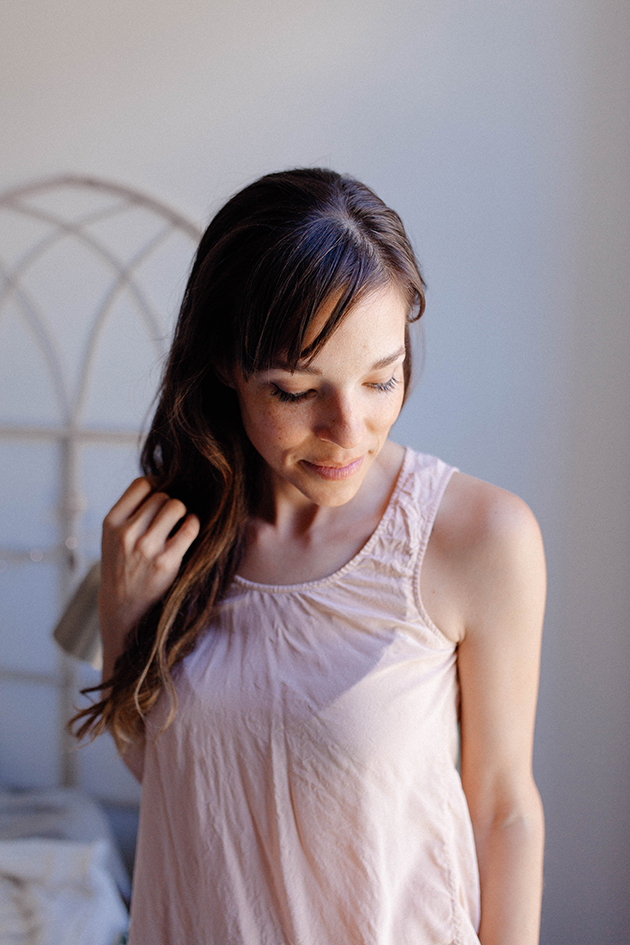 I'd pair this with drinking lots of water, and actually getting 8 hours of sleep, but if you are a mother, chances are this combination is rare. So I'll take it in the form of a good moisturizer and serum. Now, I'd be lying if I said I am dedicated to using these each day, so like I said, a switch them up depending on what I have time for. Makeup and skin care tend to be the last thing I want to spend money on, but I've realized that skin care is something that can go a long way if you select the right kind. Lest wasting money on drugstore brands, less chemicals in your bloodstream, and improved confidence for feeling good about taking care of yourself. So it's something I am trying to be better about being consistent with.
Any favorites you are loving? I've been liking this face wash as well! Now I admit I am not ready to toss my favorite makeup products for clean ones, but I am trying. I will let you know as I test out new clean ingredient products which ones are working well for me!
Photos: Morgan Blake