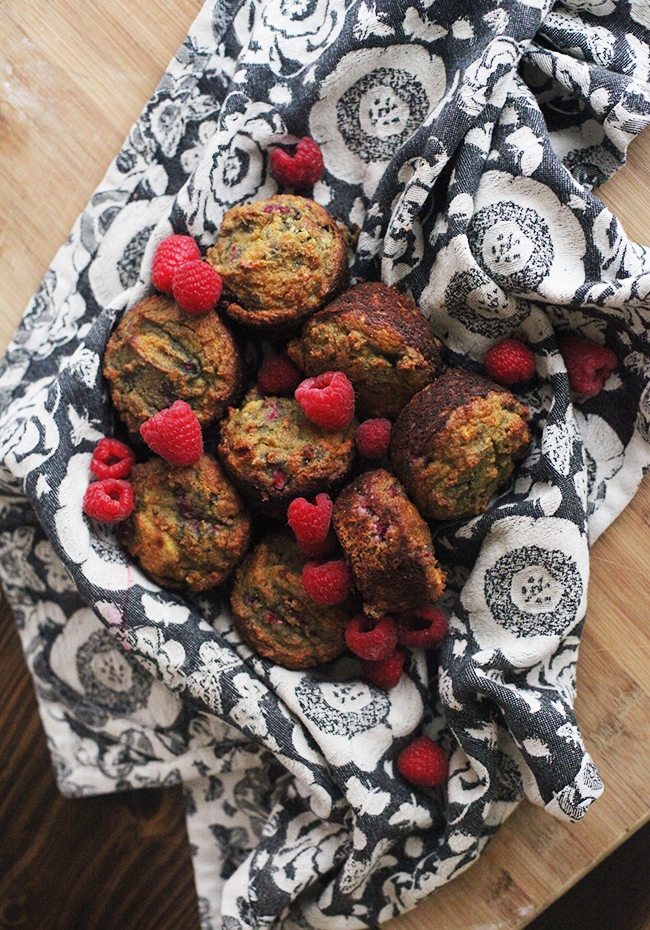 Don't be fooled. I am actually kind of lazy in the kitchen for breakfast. We have yogurt and fruit most mornings and muffins are few and far between, but since I love them so! I had to come up with a version that we could eat guilt free so I played around with a few recipes. We don't strictly follow any diets, but we aim to do a mix of Weston Price(wouldn't survive without grass fed dairy!) and Whole30 lifestyle so this recipe should pass the test for clean eating, gluten free, dairy free, and all the rest!
You can make with any fresh or dried fruit you have on hand and are extremely delicious fresh out of the oven. I especially love them lathered in kerrygold butter, but you know, to each his own;)
Hope you enjoy and happy Dr. Martin Luther King Jr. Day!
Anna

Raspberry Coconut Flour Recipe
2015-01-19 13:45:49

A simple breakfast muffin recipe made from clean eating ingredients and whole30 approved. Make any type of fruit muffin you like with this recipe.
Ingredients
3/4 c. coconut Flour
1/2 c. coconut oil (melted)
6 eggs
1/2 - 3/4 c. raw honey
1/2 c. almond milk or coconut milk
1 tsp. vanilla
1 tsp. baking soda
Dash of salt
Small container of fresh raspberries (or any fresh or dried fruit!)
Instructions
Preheat oven to 350 degrees.
Mix dry ingredients and set aside.
Beat eggs and add in raw honey, coconut oil, and almond milk.
After chopping the raspberries into small pieces, fold into the batter.
Grease your muffin tin well with coconut oil.
Pour in batter to fill each spot 3/4 full.
Bake for 22-25 minutes or until golden brown.
Enjoy!
Notes
Coconut flour is a heavy flour so the milk helps to fluff up the muffins, but you can make this recipe without if you choose!
In Honor Of Design http://inhonorofdesign.com/
P.S. I can't figure out how to edit the recipe card for the life of me but it is supposed to be titled "Raspberry Coconut Flour Muffins" in case that confuses you!