Over the last few years I started making the switch to cleaner ingredients in every aspect of our home. I was now aware of the toxins and chemicals that were in many of the products we used, and wanted to make small changes towards big health differences for my family. I reluctantly started going through my skin care and makeup as well, and was stubbornly holding out on giving up my favorite products. When I tried Beautycounter I wasn't expecting to actually like the products enough to replace my favorites with, but I truly fell head over heels over everything I tried. The products not only were safe ingredients, they were actually improving my skin. When I get excited about something I want to share it with others so naturally, I talked about it here on the blog. However, it wasn't until an old friend suggested it did I consider joining the company. If I was going to already be sharing topics on clean living and talking about products I used and loved, it made sense to join a company who was promoting a mission I was on board with. Getting safer, more effective products into the hands of people we care about.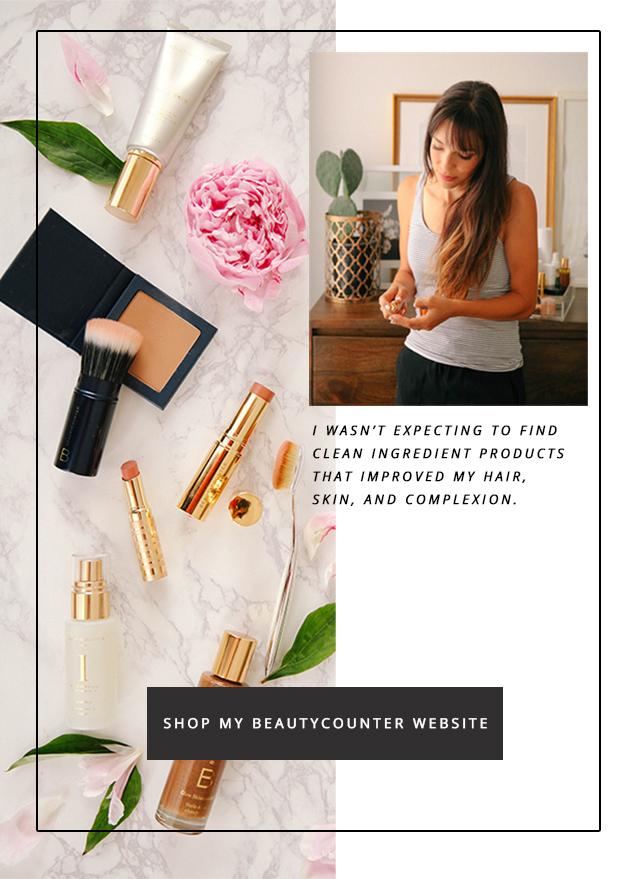 If you ever have any product questions, need color matching suggestions, or just want to know where to begin, I'd be more than happy to help. You can email me directly, or you can shop on my personal website: beautycounter.com/annaliesemeyer.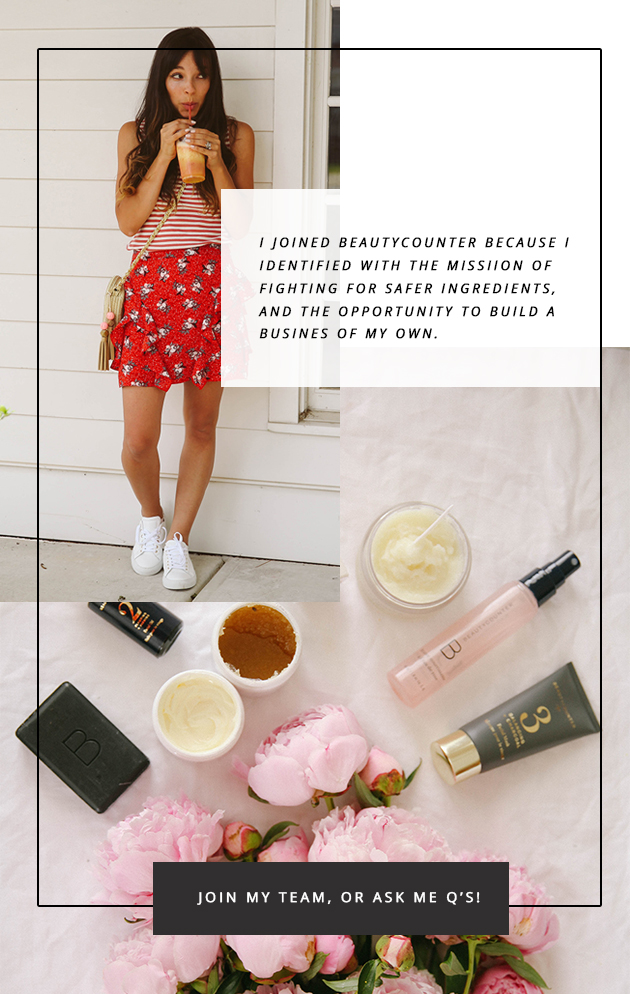 If you want more information on what it looks like to become a part of Beautycounter, and what it would be like to build your own small business, I would love to assist. Of course, I would be honored if you wanted to consider joining my team, which would allow me to support you along the way!
Also, I have written about my favorite items recently: Skin and body care, maintaining strong and healthy hair, sunless summer glow makeup routine, full lashes and brows, and sunscreen!