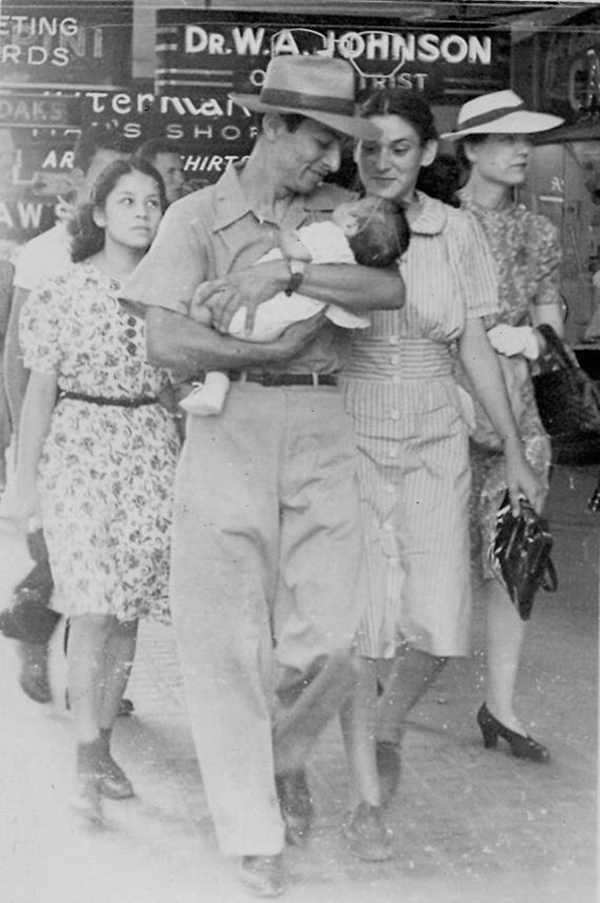 My grandmother passed away a few days ago, and although we knew it would be coming soon, I feel like a part of me has gone with her. I already shared their story on social media, but I want to write it here to have a place to go back to it often when I want to share their lives with my children. It is a story that deserves it's own book, but for now a short summary….
December, 1941. If only the street photographer knew what this picture of my grandparents and their first born would mean to their 13 children and grandchildren. An image that sums up their devotion to each other and to their family.
My grandfather came from a Spanish family, and worked through the Great Depression as a young boy serving soup to long lines of hungry people. After meeting Lucia when he was 25, they were married in a small chapel in San Antonio, TX. He built their first home with his own two hands. To take a new job he bravely moved his spanish speaking family to an all english speaking town in Kentucky. He not only had an incredible gift of making guitars, but he could sing to them and play them beautifully. He could carve imagery into leather and was a gifted ceramicist. He was skilled at making something remarkable out of nothing. He was as fit as a fiddle, and could even ride a bicycle at 90 yrs of age.