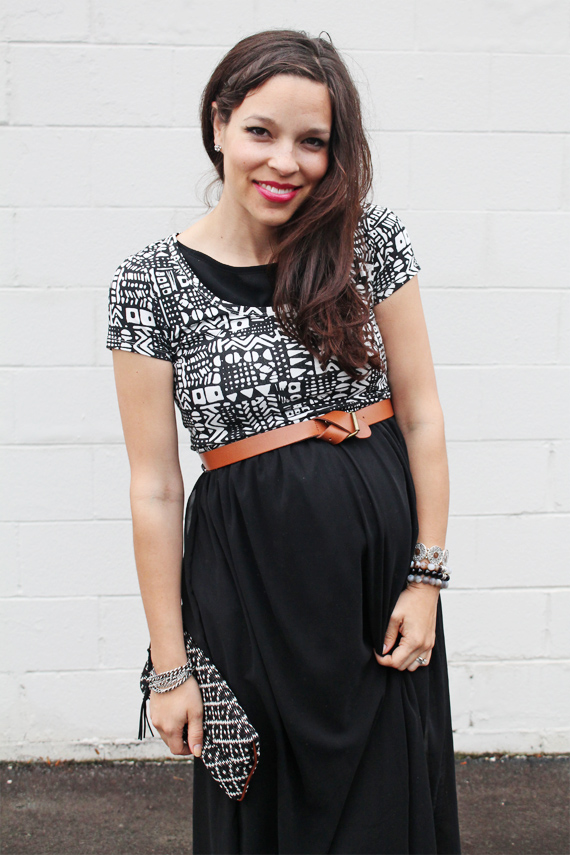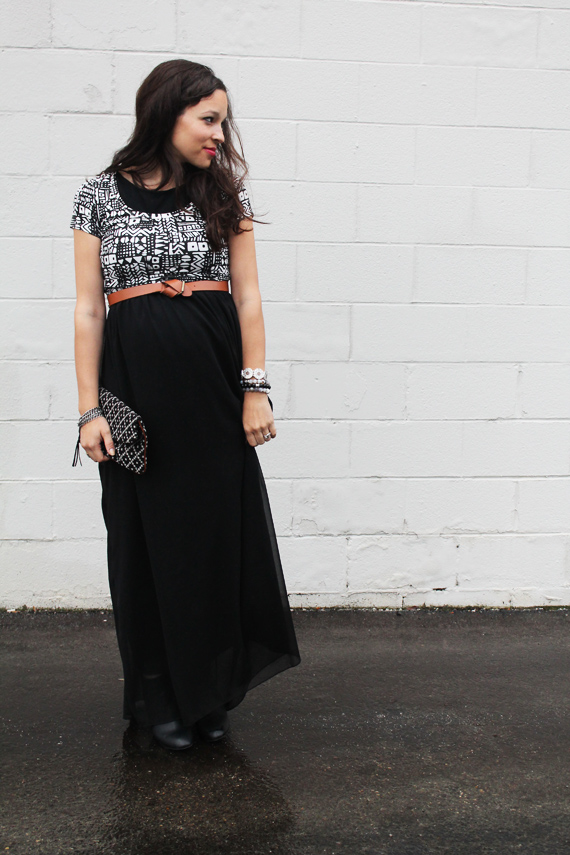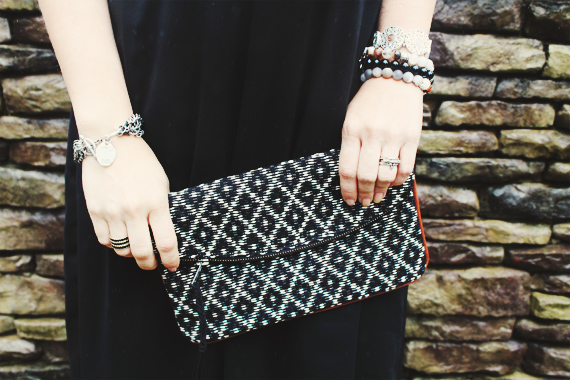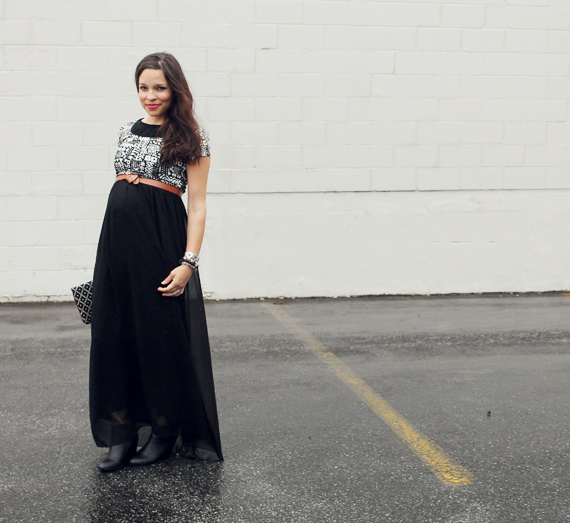 Dress: c/o SheInside (non-maternity) // Top: F21 (Similar or loads of cute ones here) // Belt: H&M // Clutch: a mother's day gift from Red Envelope! // Chain Bracelet: c/o Lisa Leonard // Rings: c/o Hello Fab
_________________________
Crop tops are everywhere right now. Its a Saved by the Bell meets Punky Brewster come back to life trend. However, I am not about to show my midriff, so I had a better idea. Use it as a layering piece. I put one over this maxi dress for a way to add some fun pattern to the rainy day that was before me.
And hey teachers….the ones who spend extra after hours and weekends working on your classrooms, tutoring your students, or grading papers,
The ones who teach life lessons through your actions and classroom environment,
The ones who give all those extra hugs, wipe away tears, and solve some pretty tough math problems,
The ones who put yourself in harms way to protect the children you are in charge of…
You know, those teachers we all knew and wouldn't be here without. Thank you.
You are SO appreciated, your actions are not unseen, and your place in society is irreplaceable.
Just wanted to remind you!
~From a wife of a teacher who sees more than meets the eye;)
Hope your spoiled this teacher appreciation week!