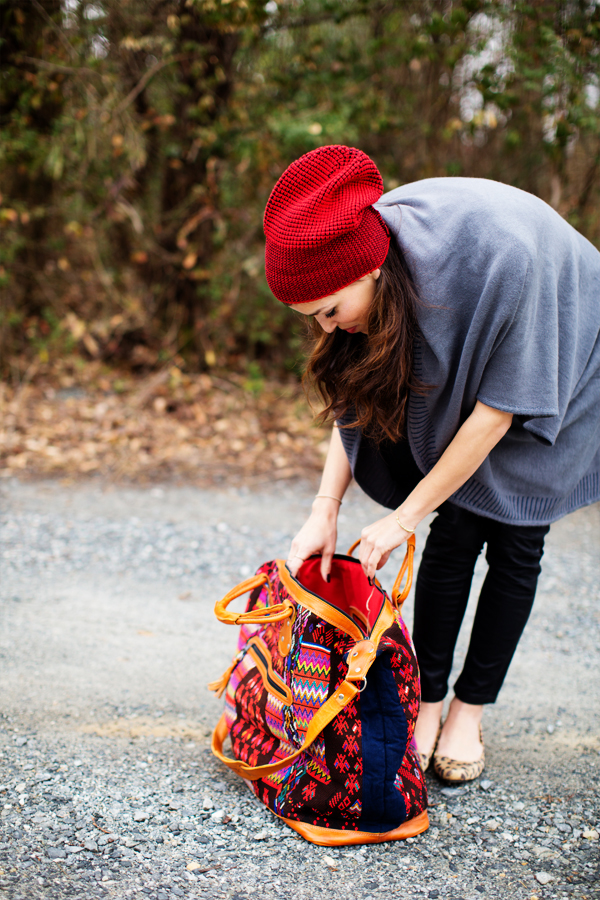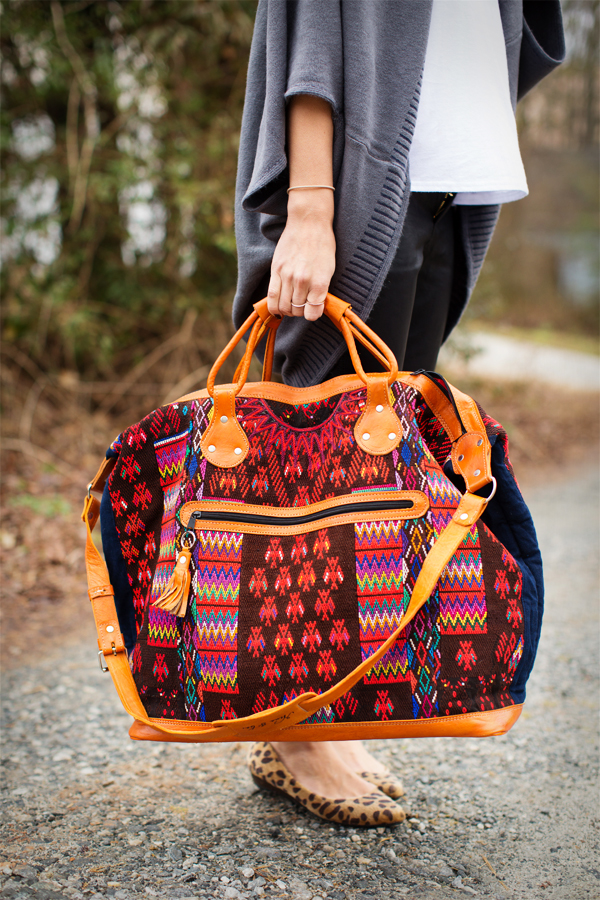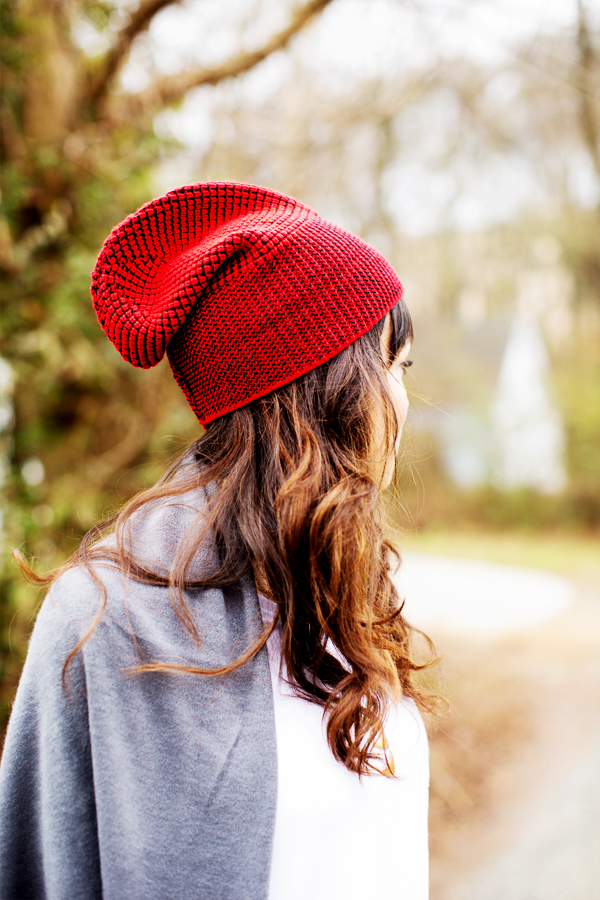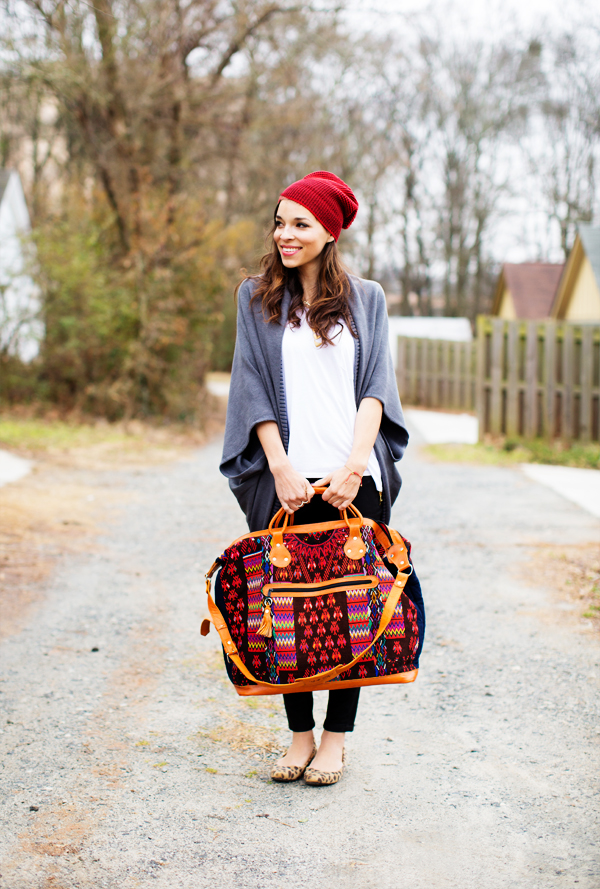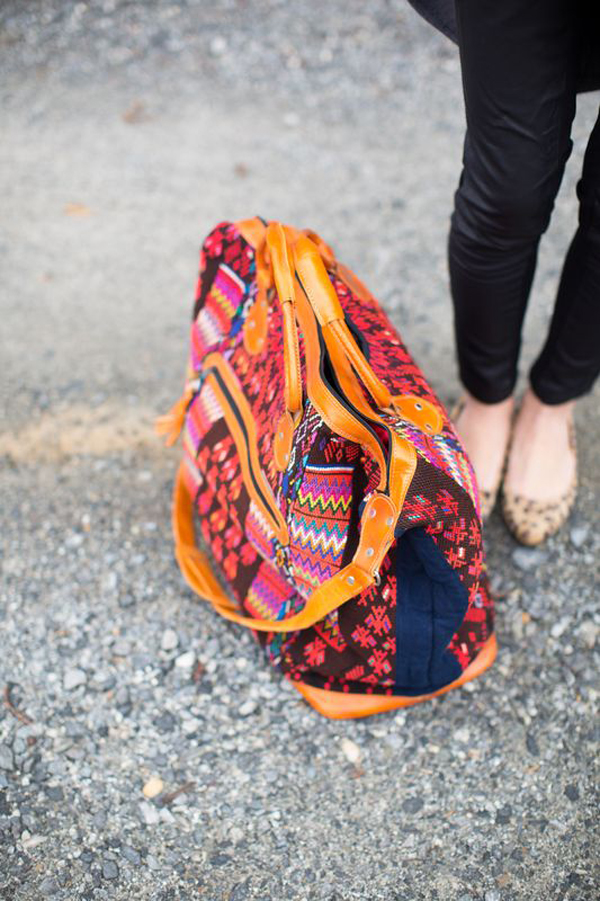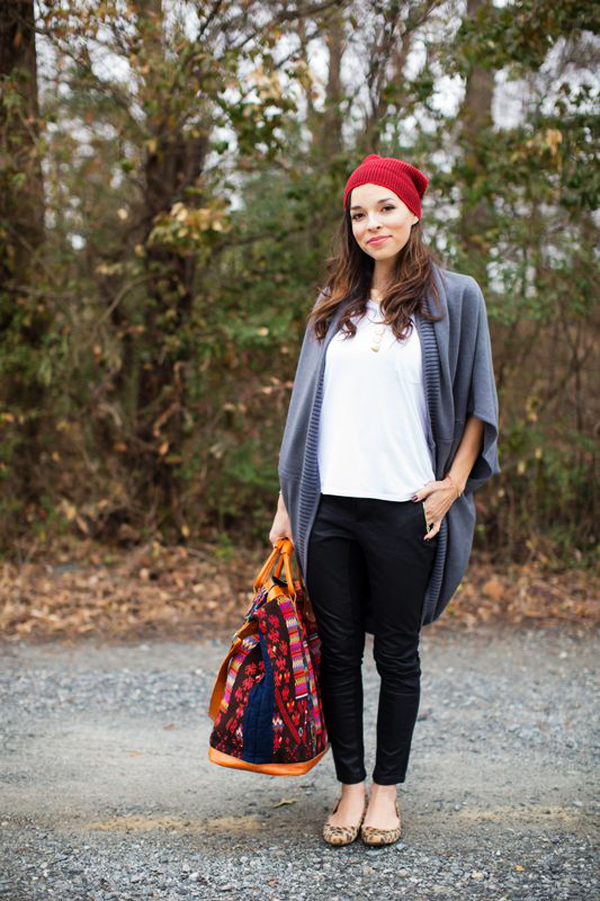 Hat: Dana Leigh Apparel c/o // Sweater: Kiki LaRue // Tee: Everlane c/o // Pants: F21 (similar)//Flats: Gap (similar on sale) Bag: Nena & Co. c/o
If there is such a thing as love at first site with a company, it happened to me…
Maybe it is my deep rooted love for pattern and color or maybe it is my appreciation for handmade. Whatever it was, the combination of leather and guatemalan fabric had me at hello. Take a moment to take a behind the scenes look at this wonderful company, Nena and Co., and how they create jobs for Mayan Women, upcycle traditional huipils to make new bags, and give back part of procedes to the Mayan community.
This weekender reminded me of Mary Poppins. I could probably fit the world inside with room for myself to hop in as well. It has an option long length strep or short carry handles. It gave me a case of wanderlust and I cannot wait till my next travel adventure:)
BONUS: Nena and Co. is offering 20% off to IHOD readers with code: VDAYLOVE good through Valentine's Day! Have you seen the camera straps??
All photos by the lovely Kimberly Murray Photography