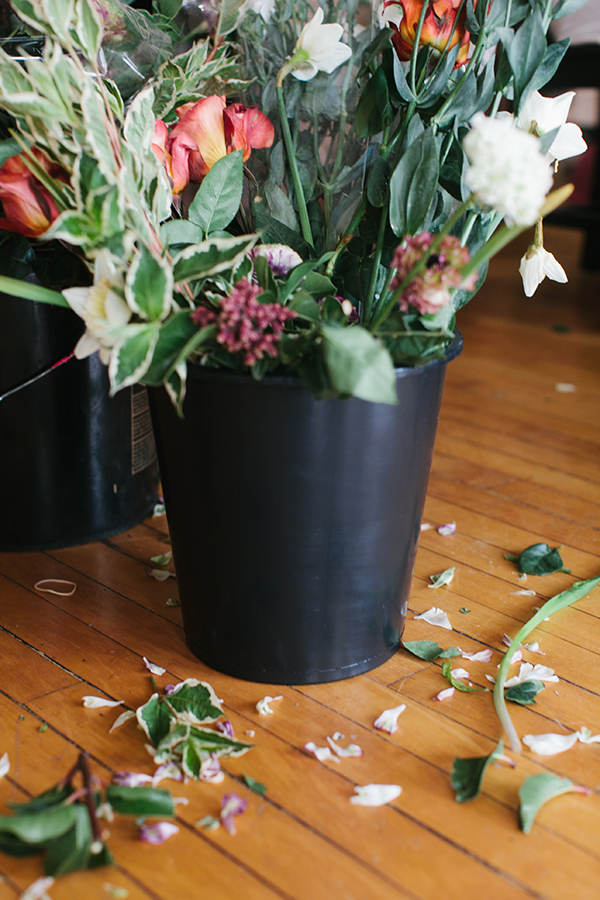 The florals by Juli Vaughn at the Atlanta Brand Merket workshop were so beautiful that I felt like they needed their own post:)
Juli came up with mini styling packages for each attendee so that we could all play around during the photography and iphone photography portion of the workshop. Such a cool detail and I am so grateful to her for going the extra mile.
These table centerpieces were such a welcome note to March. We were all in awe over the vibrant arrangements. So perfectly done. I knew if I let Juli do her thing she would come up with something spectacular. She is the bees knees and I highly recommend her for any floral and event design needs you have! She really went above and beyond what I was hoping for. The copper floral tape wall was such a fun element. And her studio? To die for.
We were lucky to be able to use Blue Eyed Yonder's stunning wood table and chairs for this event. Have you seen the rest of their rentals?? Krista and her husband travel the south to find the coolest pieces for their collection and the rest they hand make! So cool.
The Raleigh workshop is already next weekend with NYC, and L.A. soon to follow. Whew! It is going to be quite a ride!
In case you missed, The Brand Market Atlanta re-cap Part 1 and Part 2.
These incredible photos are by the talented Kathryn McCrary. Atlanta brews some talented people!!