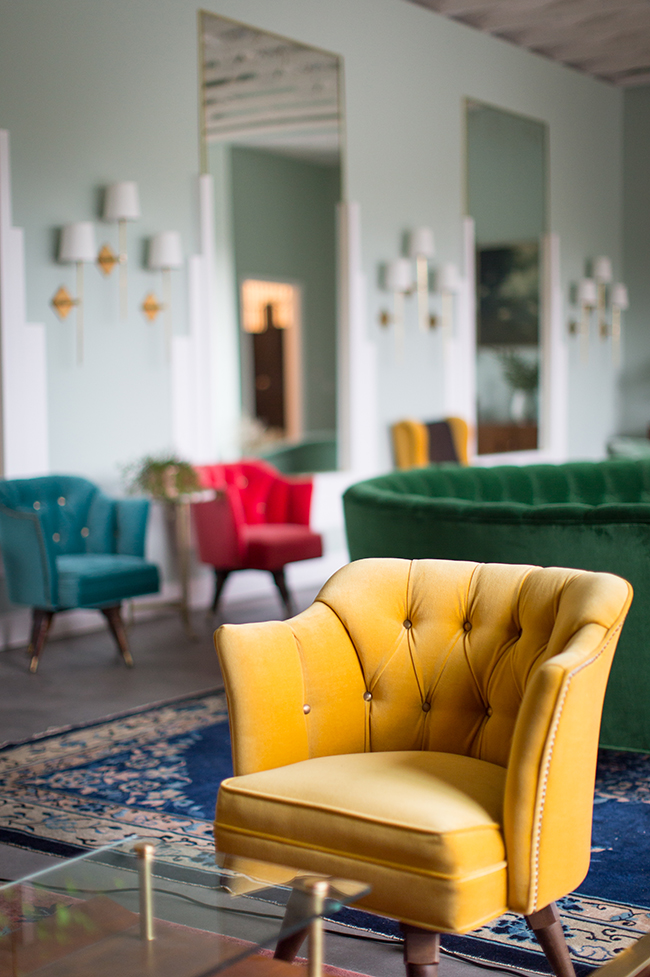 The Fig Hotel from the latest post on Conde Nast Traveler
We have two days left of summer till September 21st brings in the new season. I think Atlanta took note. It's beautiful here. Hope to meet some of you local friends at the Maiedae Mixer!
Wanted to leave you with some fun reads for your weekend so TGIF!
x, Anna
Clickable wonders:
The marvelous Hilary Rushford launched her Style & Styleability series!
10 business tips by Joanna Goddard.

A snack I can't wait to try that fits in with clean eating!
Every article in Darling Magazine Issue 9 was good, but there is an incredibly well written article about sex. You will just have to order an issue to find out why:)
A genius budget shopping app.
Thinking I'll add one of these to my #consciouscloset.
Had a highlighted spot on my calendar for Wit & Delight's line for Target release.
Cleverest pregnancy announcement I ever did see.
This recent kickstarter may not be raising big funds, but its garnered it's fair share of attention (and for good reason!)
Elsewhere:
Condé Nast Traveler: 8 Camping tips for a stress free weekend
eHow Style Blog: Double fish braid bun tutorial
Condé Nast Traveler: Interior Design inspired by Spring '15 Runway