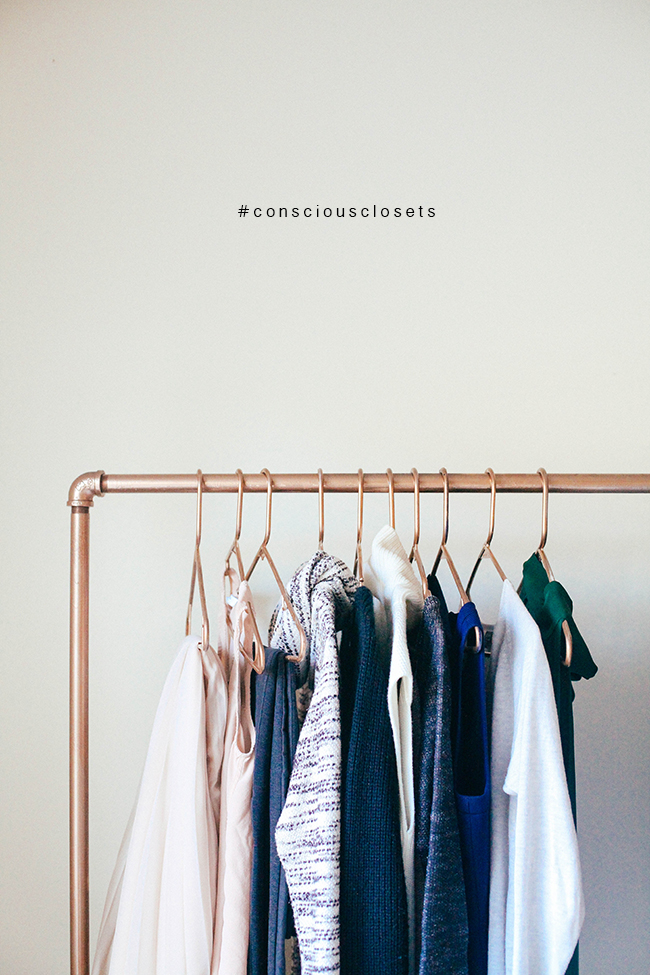 Alas! A long overdue update to the #ConsciousCloset series! If you missed the first post, I started working on building a more intentional wardrobe of good quality, versatile, and timeless pieces! I also am trying to be more conscious of how things are made and where I purchase them from. Granted, it is so difficult to pass up those too good to be true deals, but there are some fantastic ethically made companies who are trying to bring good quality clothing at an affordable rate. These pieces are what I have bought, kept, or been gifted in December and January….

Row 1: Sweater dress, silk tank, panel leggings
Row 2: Leopard flats (similar), leather jacket (similar), pleated skirt (similar)
Row 3: Checked coat, sleeveless sweater, tissue tank
Row 4: Tunic sweater, leather leggings, baseball tunic
Row 5: V-neck sweater, booties (similar), leather trim sweater
Row 6: Smock dress, emerald dress, velvet pants
A few ways I have worn these pieces….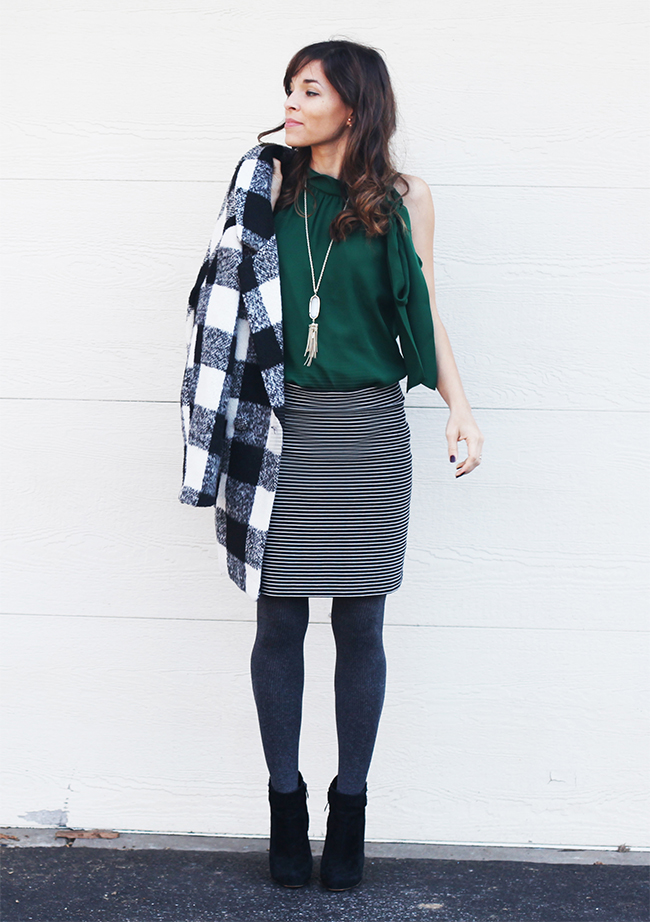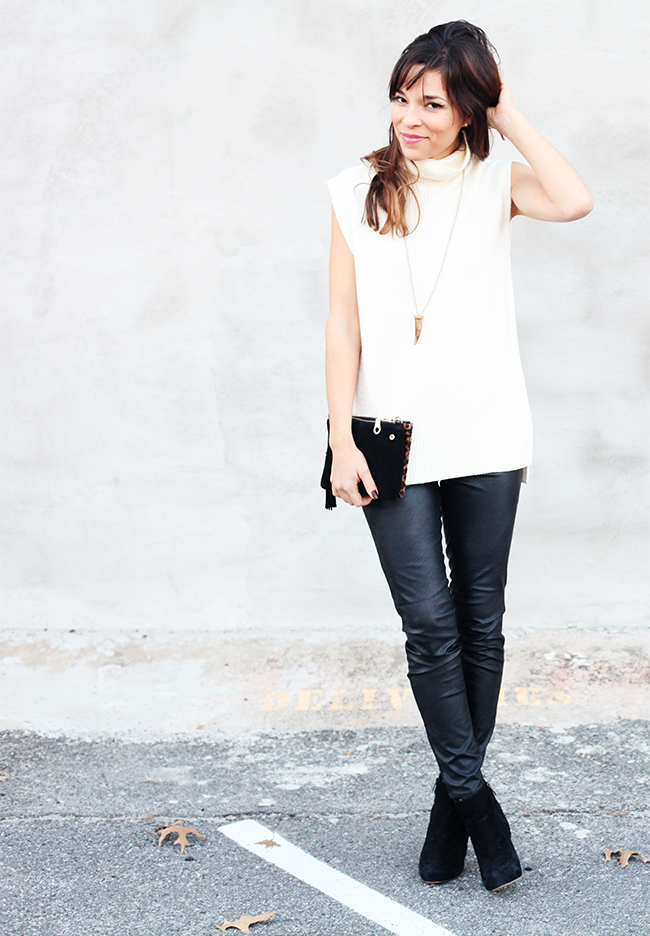 Each of these have been worn to death already and interchange really easily with other pieces. Hopefully this can help you with building your own closets according to your style and preference! If you are working on a simple and effective wardrobe, I would love for you to join in the hashtag #consciousclosets! Also, there are several ways you can donate your clothing to the homeless or local thrift stores that benefit good causes. I donate mine to NSpire Outreach and Whispering Hope here in Atlanta:)
Lastly, if you need some packing light for winter ideas, I just published an article on Conde Nast Traveler about the 10 pieces I packed for a week's worth of outfits!
I feel like I lost ten pounds just writing this post. Cheers!
Anna
P.S. How to make this clothing rack here.