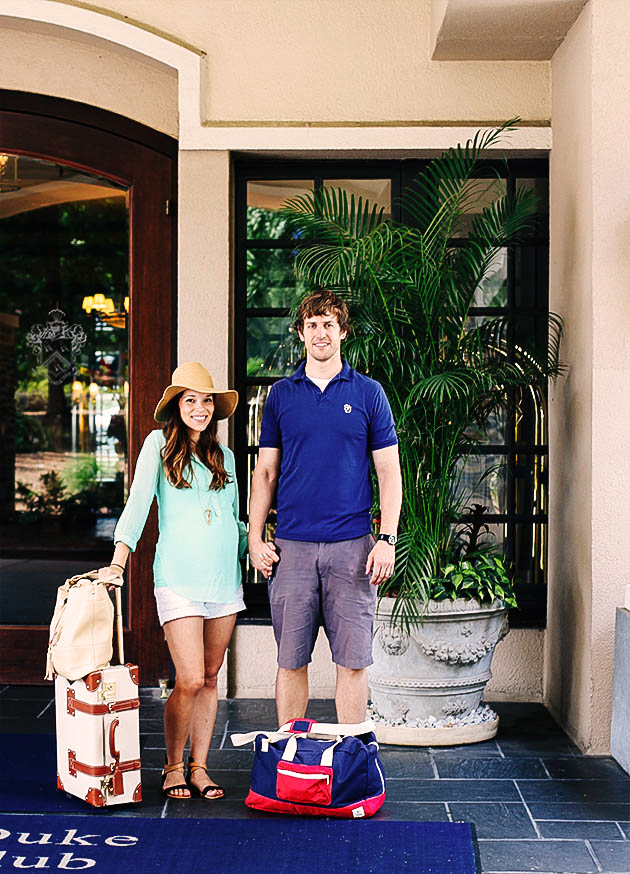 I realized this week that over the past year, I have gone on over 15 trips (whew!) and traveled by way of airplanes, buses, taxis, cars, and even bikes (throwing that in for dramatic measure). This might explain my desire to stay put for a few months. Along the way I have learned a few lessons the hard way on what I should make sure to never leave home without. (ie: Back up mobile charger or battery. You never want to get lost on the streets of NYC without one friends.) So here are a few items Gabe and I both have used regularly that get our vote for best accessories for travel…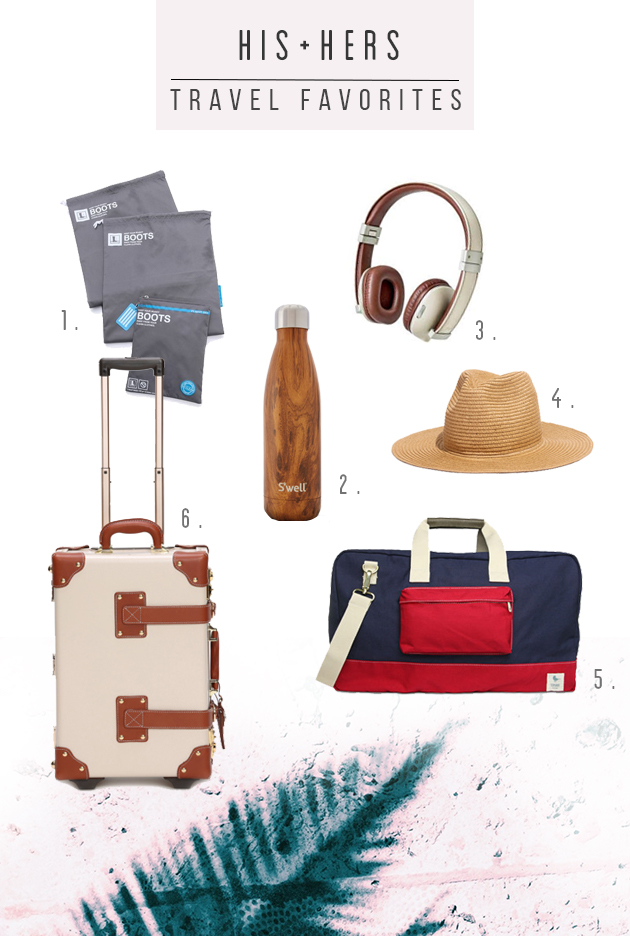 1. Waterproof Laundry Bags – Whether it's Gabe going fishing or the boys going for a swim, I can almost guarantee I will have damp laundry or muddy shoes to truck home on a trip. These nylon drawstring bags are excellent for getting things home in your suitcase if you aren't able to wash things before you leave. I have used them for large toiletries as well to prevent spills. There are several size and color options like the Go Clean Beach set or even an Unmentionable set😉
2. Swell Water Bottles – These have been a LIFESAVER the last few trips we took. They keep water cold for up to 24 hrs! So whether we were exploring Raleigh in 90 degree temps, or at the beach for the day with no access to fresh water, the Swell bottles saved the day. I cannot get over how long it kept ice frozen as well! Stainless steel and tons of fun color and print options.
3. Hinge Wireless Headphones – Gabe steals these from me for road trips, but I have used them on airplanes as well. They are comfortable, collapsable, and bluetooth wireless! You can connect them to whatever device you are traveling with such as iphone, ipad, computer, etc. Such a cool gadget to have on hand if you want to block out the noise too. Like say, maybe some rambunctious toddlers, or the person snoring next you in aisle 34.
4. Wide Brim Fedora – In the summer I never travel without a wide brim straw fedora, and in the winter it is a wool one. It has saved me many a bad travel hair days as well as provided sun block in between stops.
5. Esperos Bags – I had this problem of always finding a stranded pair of shoes in the back of the car on trips…(ahem cough cough Gabe). It seemed his backpack wasn't quite cutting the weekender standards, but he really didn't want to pack an extra bag for that last pair of shoes that didn't fit. Cue the Esperos Weekend Warrior. According to Gabe, it is just the right size for his efficient packing habits. (Side note: every bag sold helps fund one year of a child's education in the developing world. Pretty cool!)
6. Steamline Luggage – I have mentioned how head over heels I was about this luggage a time or two already, but wanted to mention how the lining of the suitcase is water resistent as well as the cosmetic zipper pouch it comes with. After a few spill fiascos after destination arrival, I was more than happy to discover this feature! Also, it has optional locks to secure valuables. (Btw, You can still use code IHOD10 for 10% off the whole line.)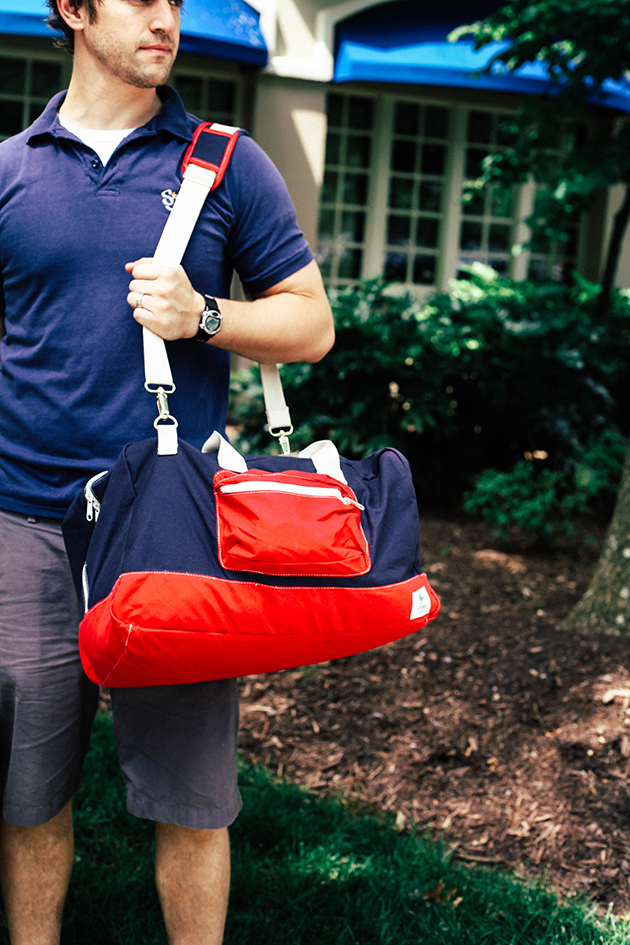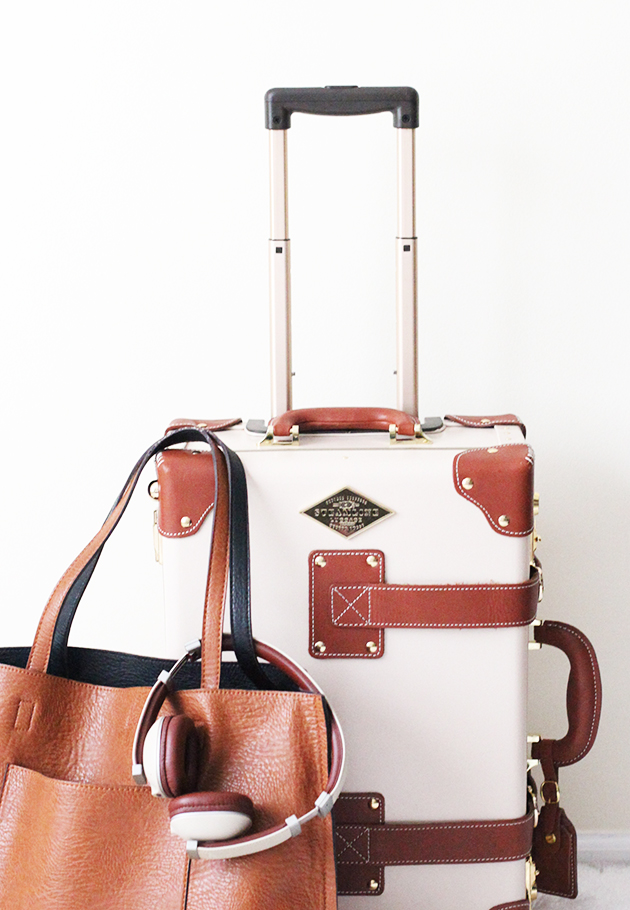 Do you have any travel faves to add to the list? I also really love the apps available now to assist you while traveling. Will have to finish up my round up on those! If you are traveling for 4th of July weekend, I wish you smooth and safe travels, and a whole bunch of fireworks (the good kind).
*Graphic by IHOD, Background image via Andreagentl