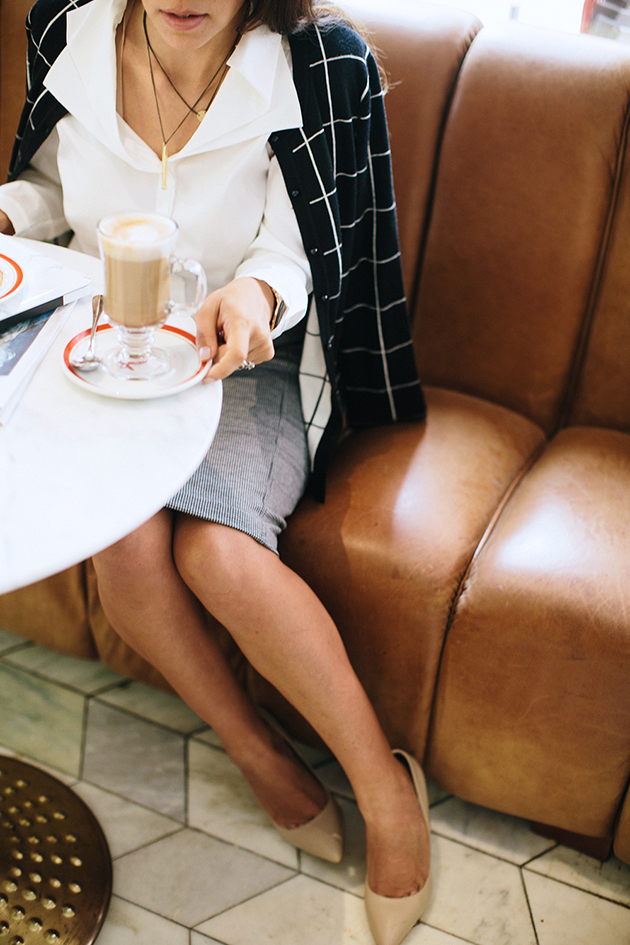 I could not wait to share with you all about this new to me line of clothing – NYDJ. As you know, I have been trying to build a smarter wardrobe with pieces I will wear more than a few times, and that are high quality (and ethically made if possible!).
NYDJ offers a range of styles in activewear, work wear, and everyday wear. I can't get over how well made the pieces are. Super feminine, flattering, and with the extra details that leave your jaw to the floor. For instance…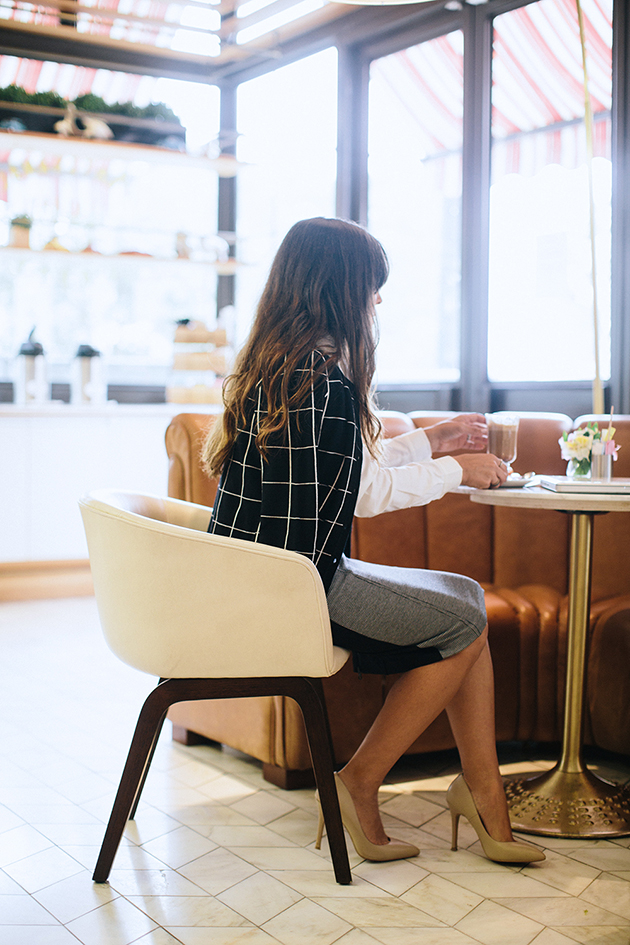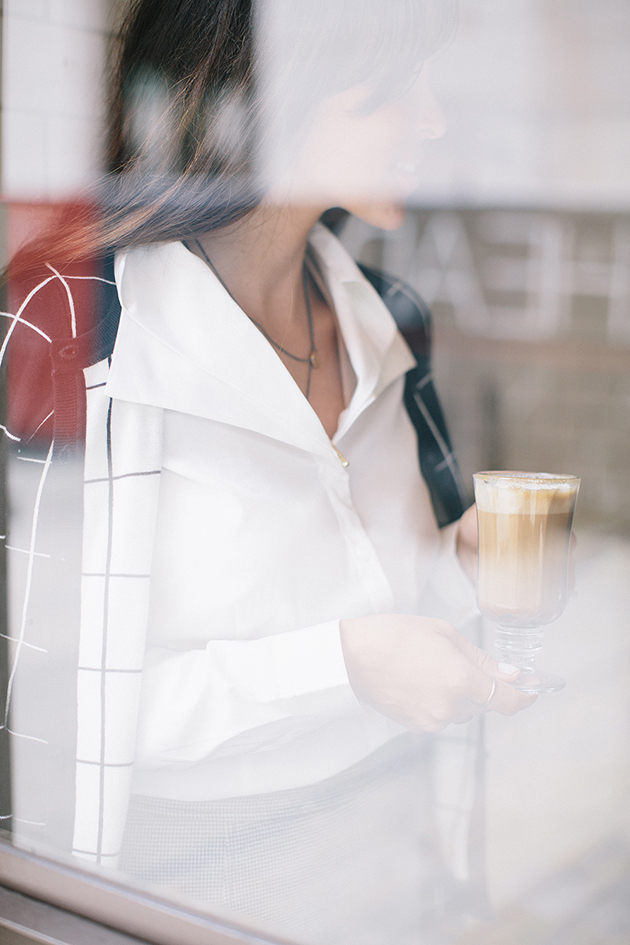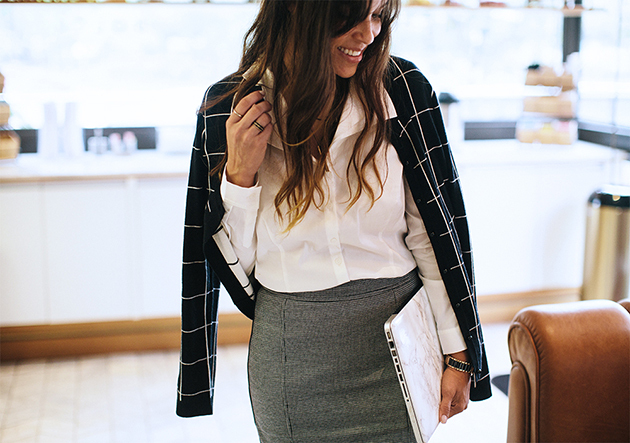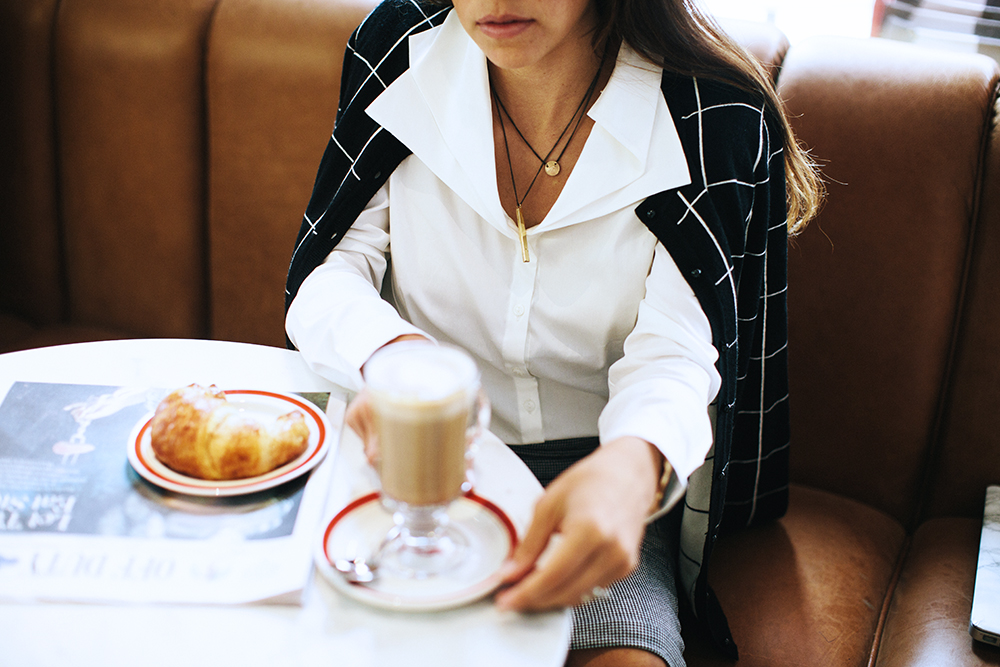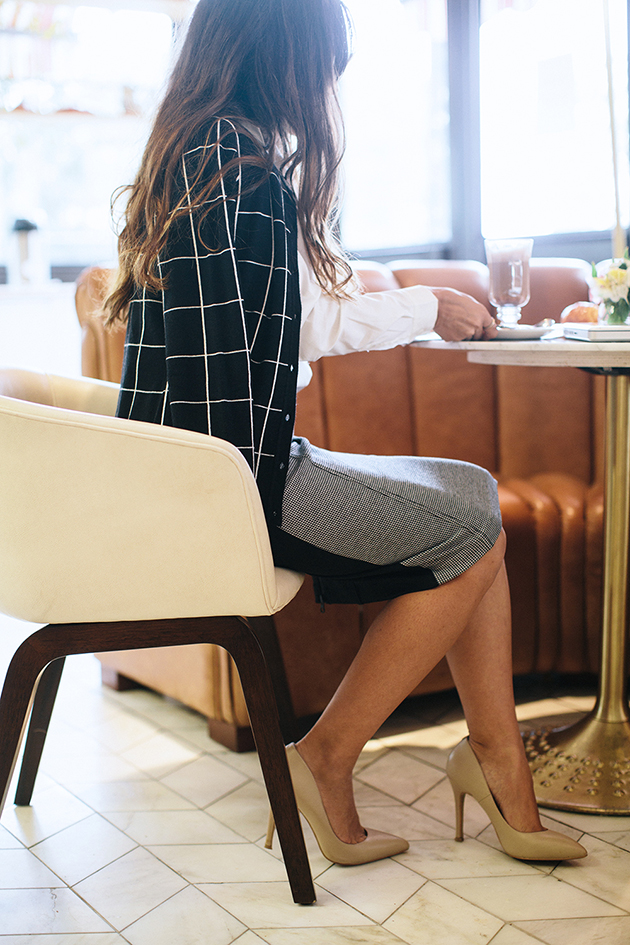 (Wearing the Window pane cardigan, Novelty Collar Blouse, and Herringbone sculpted skirt)
The button downs and skirts have built in shapewear that are more than welcomed after having a baby;) It's a lightweight and form fitting layer that you soon forget is even there. Another favorite detail is the double collar in this Fit Solution Blouse. A very stylish parisian element that completely changed my perspective on the basic button down. The checked cardigan is double sided with a reverse black and white pattern on the inside. It makes for a super soft and thick material built to last much longer than a season.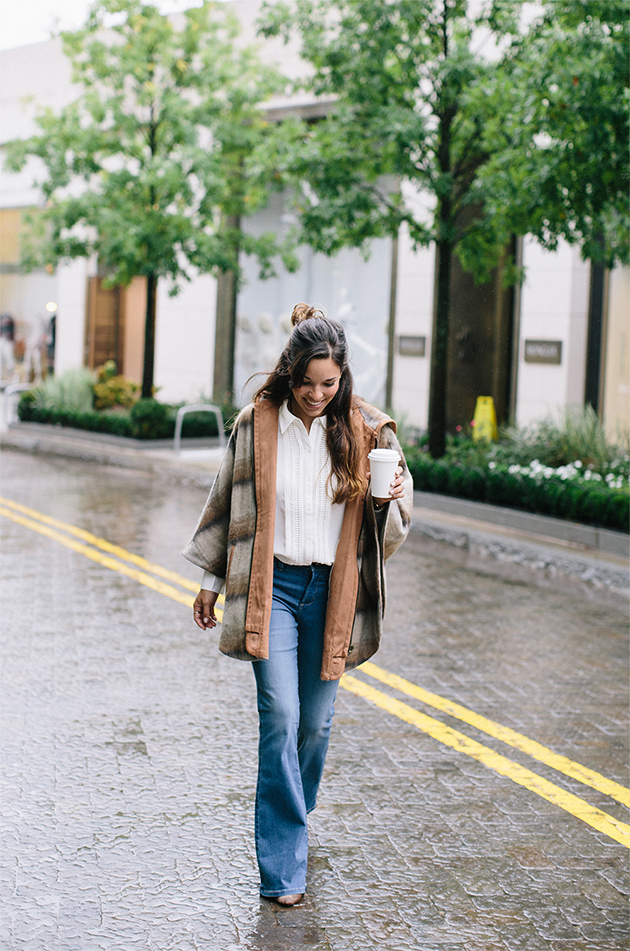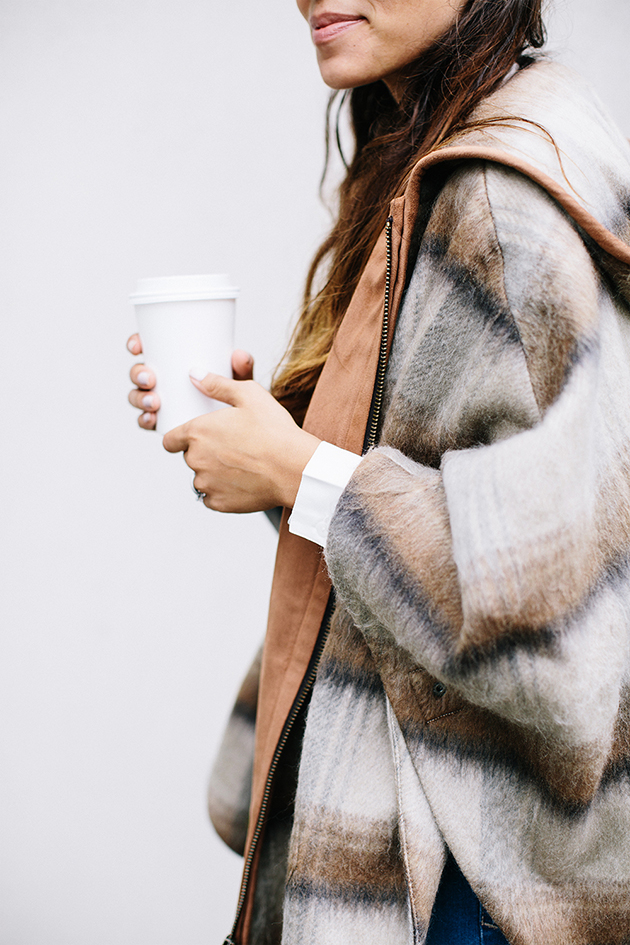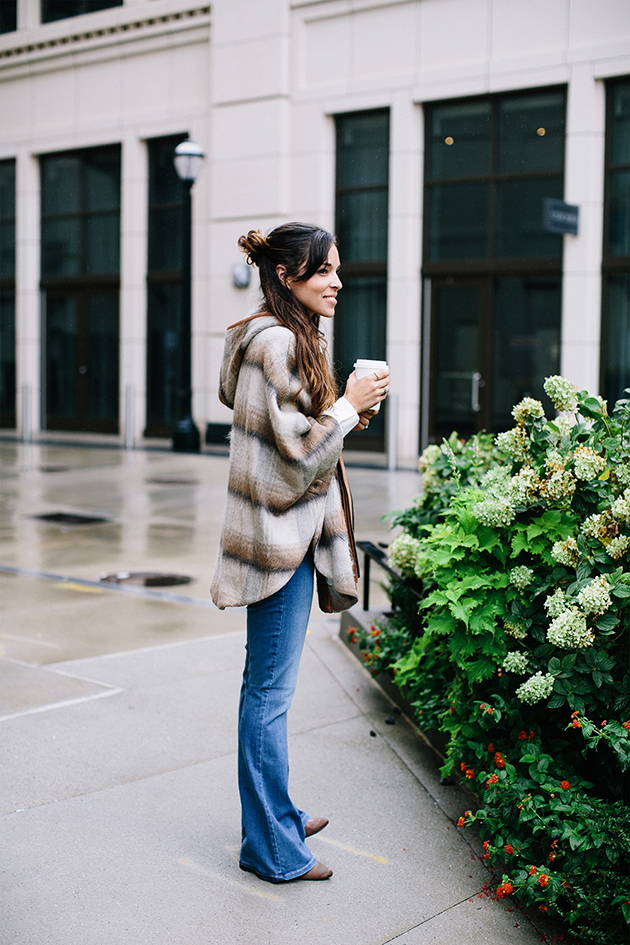 (Wearing the Farrah Flare denim, Tuxedo blouse, and Plaid Cape)
NYDJ has a patented criss cross panel inside their denim line. which I found to be intuitive to a woman's natural shape. I have rarely found a high-waisted pair of denim that doesn't completely swallow me whole. I find their sizing more accurate than the common industry standards, which was very refreshing (go a size down in their denim! ;)).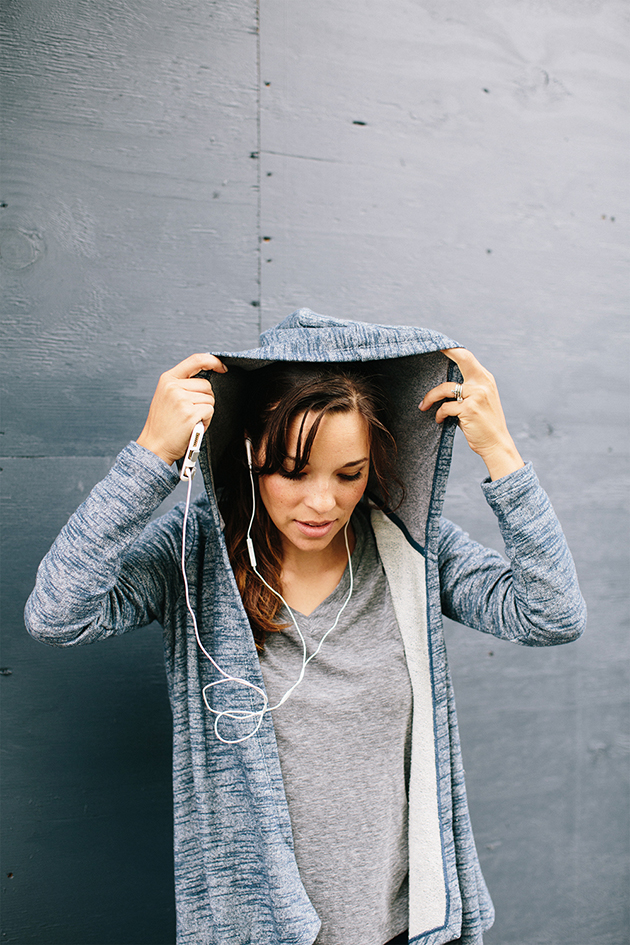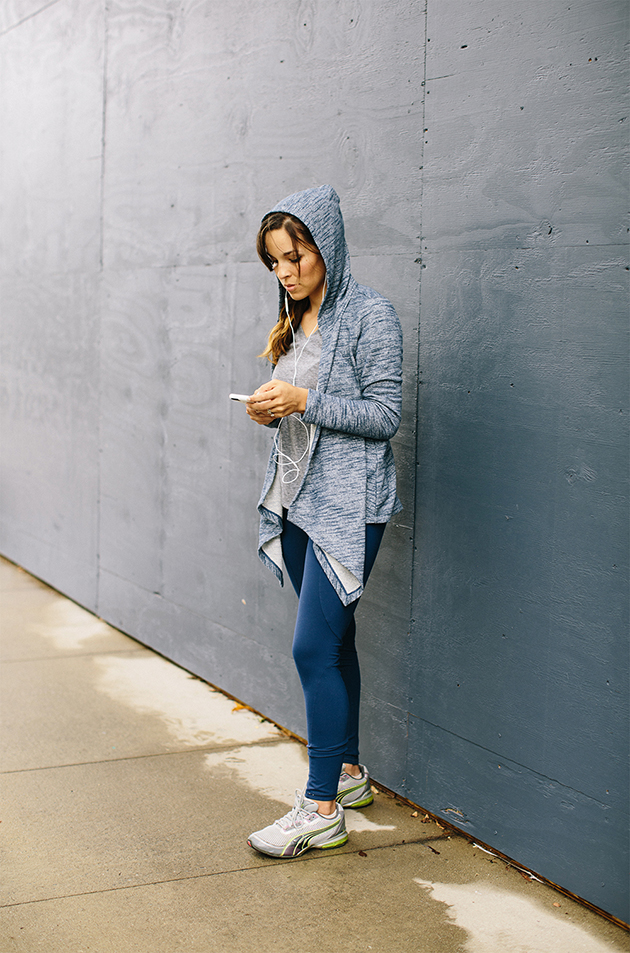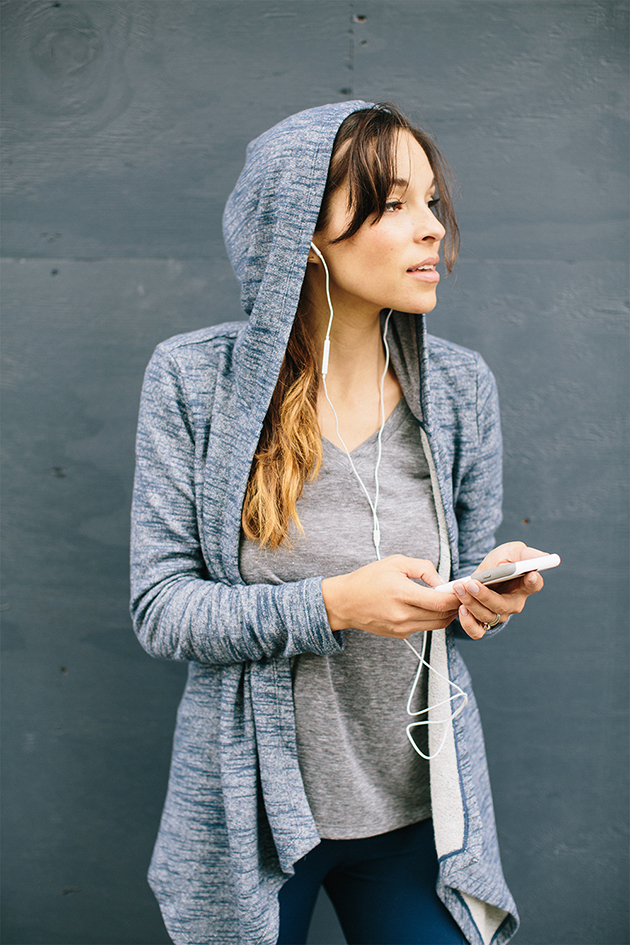 (Wearing the City/Sport Leggings and Cocoon Cardigan)
For activewear, I look for pieces that are both breathable and supportive, which I loved about these active and loungewear pieces. The City/Sport Yoga Leggings have a higher panel than most activewear pants so it gives abdomen support in a comfortable way. That being said, I have worn them non-stop over the weekend.
I had so much fun getting to style a few looks to share, and completely fell in love with their comfort level and modern classic vibe. You can check out the rest of the NYJD line here.
*Photos by Morgan Blake, in partnership with NYDJ.