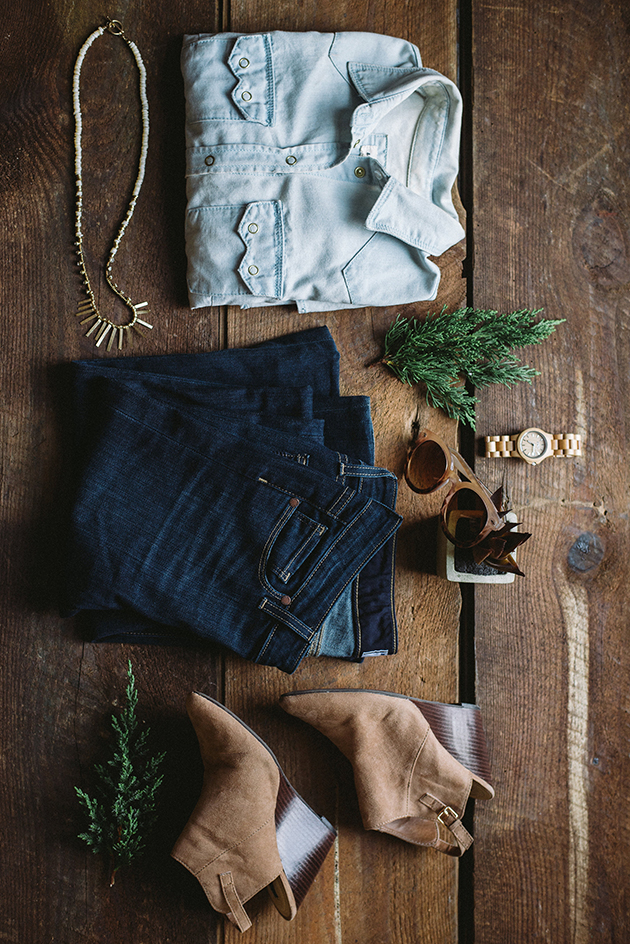 This week's #BuildableWardrobe update includes two of my favorite denim pieces that I chose to keep in the mix when cleaning out my closet. I wear these in multiple ways in various seasons. Here is the breakdown:
Denim Button Down – This one I got a few years ago, but here is a similar one. I layer it in the winter, and wear solo with shorts in the summer. Here's a few similar ones: High and Low.
Denim Flares – The fashion scene is trying to make flare denim a thing this year, but you know what guys? They never were quite out of the scene! I'v always had a pair in my jean stash. I snagged this pair last year on Shopbop. (c/o) (More flare styles here.)
Wedge Ankle Booties – The kind that are low enough to pull off in warmer months and comfortable enough to wear for hours on end. I have walked the miles in these! Similar pair here, and a variety of wedge ankle boots here.
Wooden Watch – Simple and neutral and somewhat indestructable! (c/o)
Sunburst Necklace – I don't wear much jewelry anymore, so I look for one or two good necklaces when putting a look together with a good pair of stud earrings. This necklace by Noonday Collection is my current fix (and also supports an worthy cause).
Structured Crossbody – via The Common Knowledge. Love this deep Aubergine color to work into upcoming autumn looks.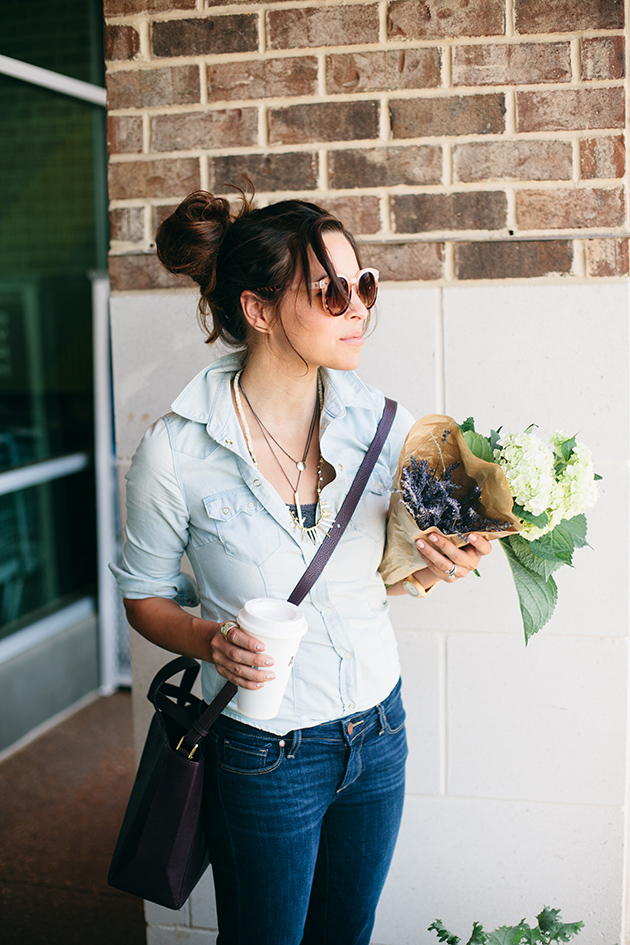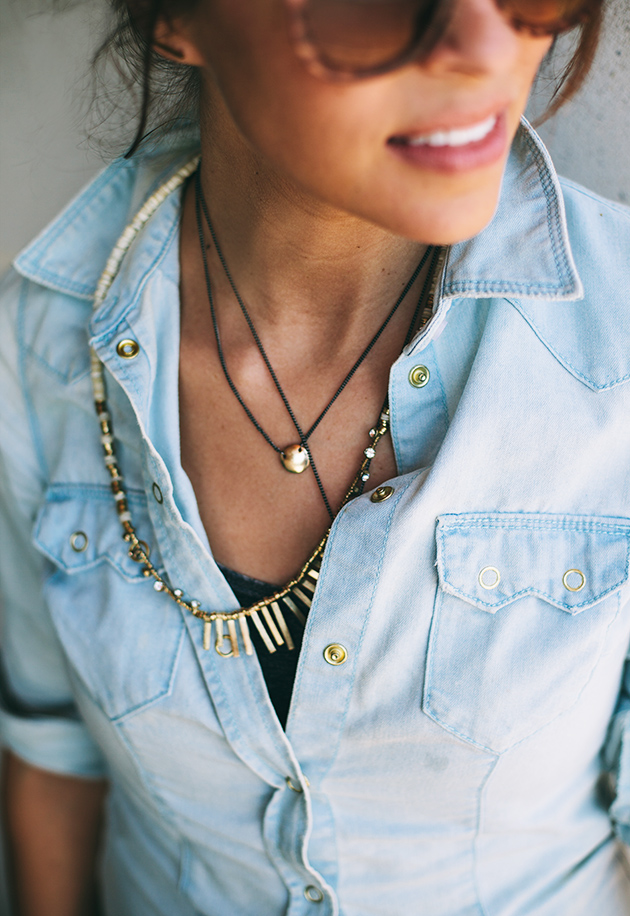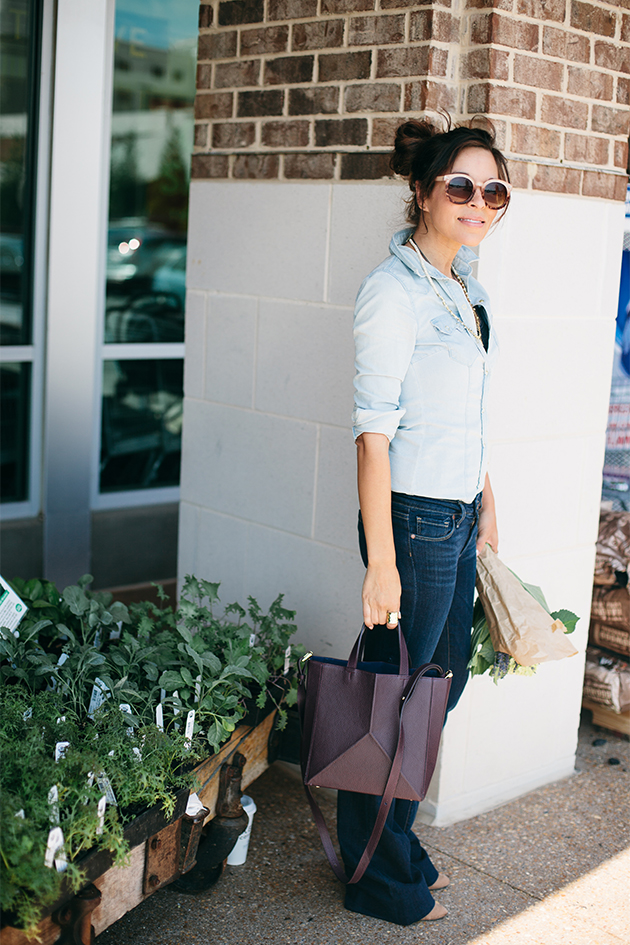 If you are trying to minimize your wardrobe, any tips you want to share?
In case you missed, the reason I am trying to be a conscious consumer, and live more minimally.
Shop the look:


*Flat Lay image by Rosemary Wild
*Outfit photos by Chelsey Heidorn