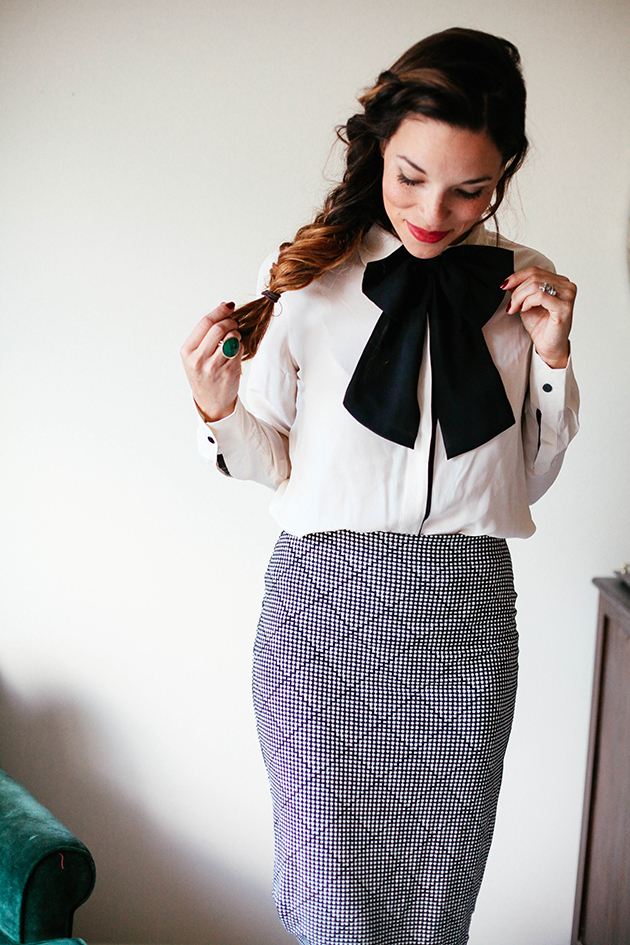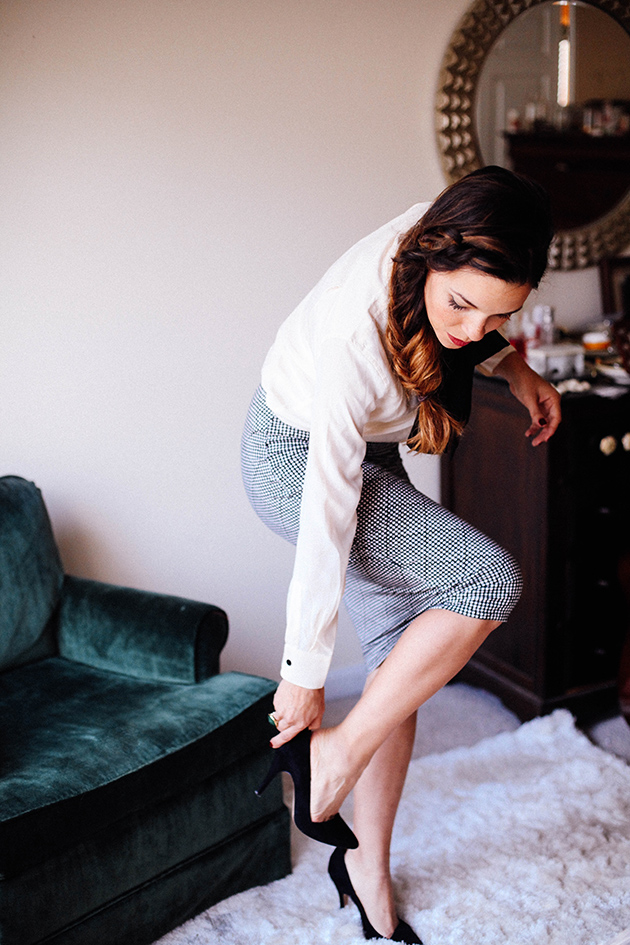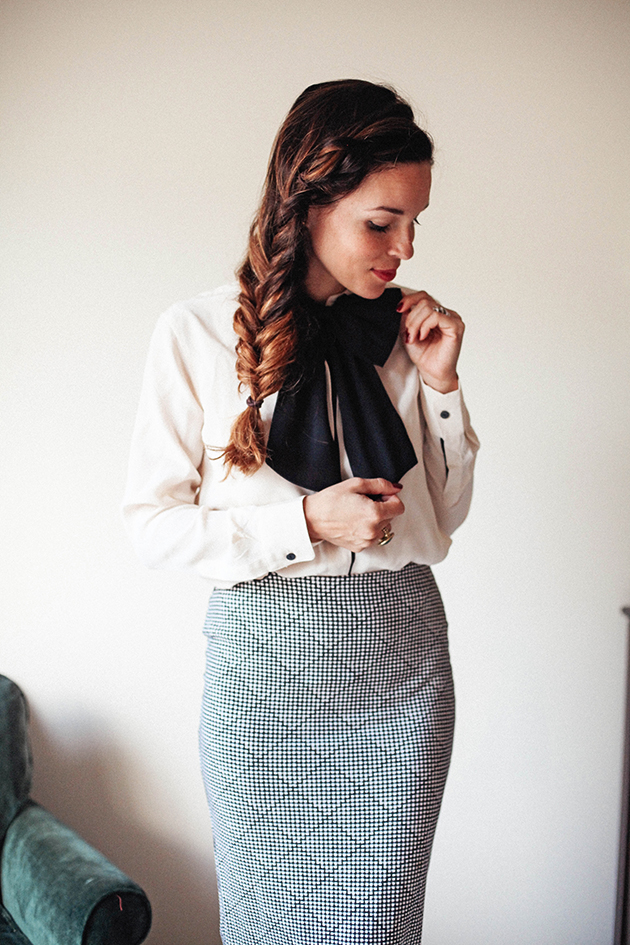 Look One:
Bow // Blouse // Skirt // Heels // Lips
*Add a bow to closet staples. Red lips don't hurt either.
I can't ever seem to make decisions for appropriate holiday party attire.
The usual questions run through my head…
Did the invitation specify attire?
What will the hostess or guests be wearing? (Because heaven forbid I show up dressier than the host or most casual among the crowd.)
And then I usually circle back with, it doesn't really matter. Wear something fun, comfortable, fuss free, and a little festive. My teens and early twenties would have cared about blending in or not, but the grand thing that comes with each birthday? Confidence. You start to throw hay to the wind, and just grab something you feel best from the closet you have been trying to build of only things you really need and love, right? (wink)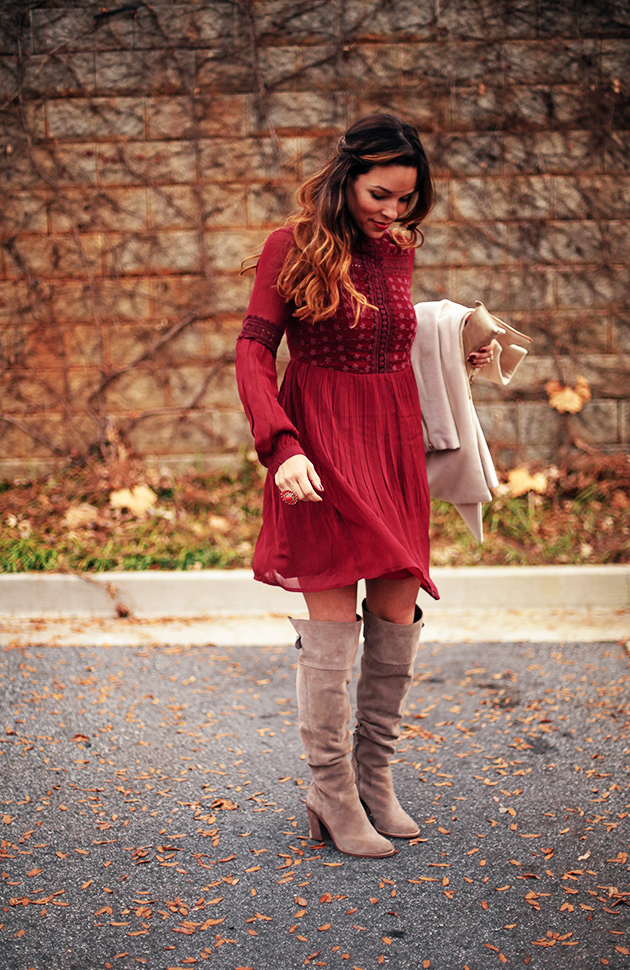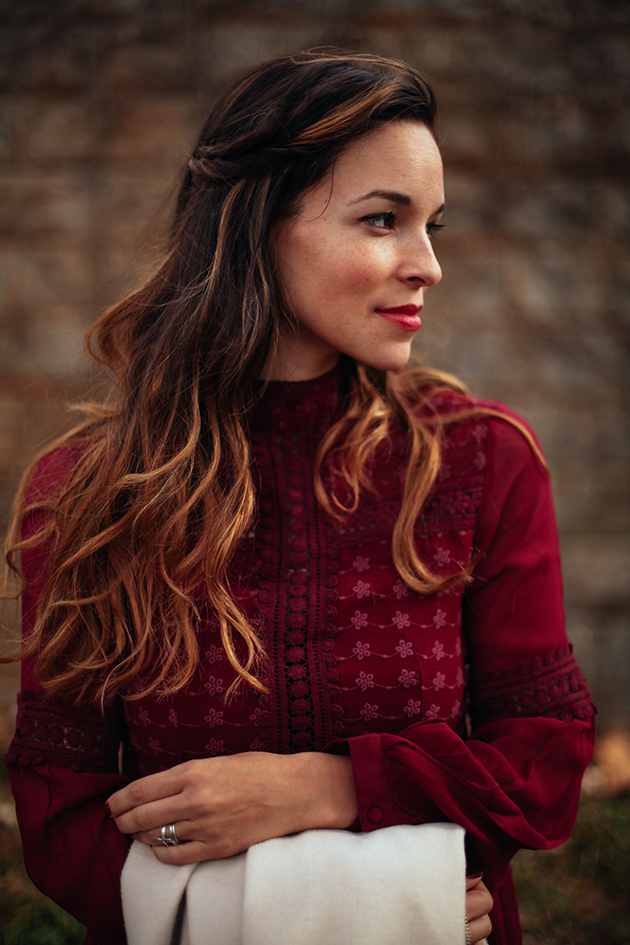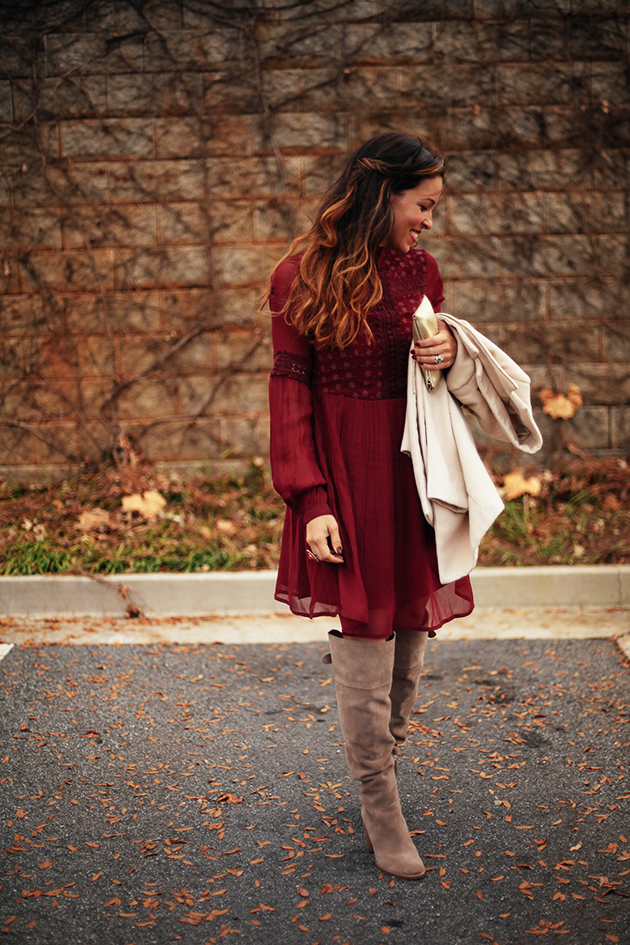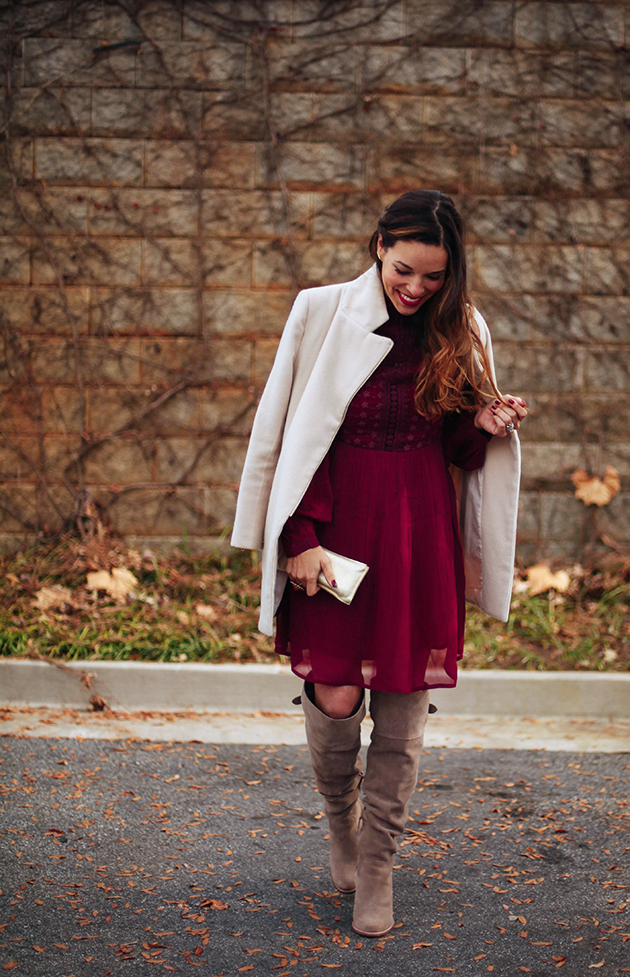 Look Two:
Dress // Boots // Coat (similar) // Lips // Nails
*A delicate dress in a bold color.
Here are a few favorite looks I will be wearing in the next few weeks. Maybe to the nutcracker, maybe to a holiday party, or maybe Christmas Eve Mass. I love the color Marsala for this season, and an elegant flowy dress in a bold color is a great combo. If you are scrambling, this bow is magnificent to have on hand to add to some closet staples. I am sure it will be the cupid shuffle down to the wire like it always is….no matter how prepared I am;)
Happy holiday dressing!
*Photos by Angela Hoyer.