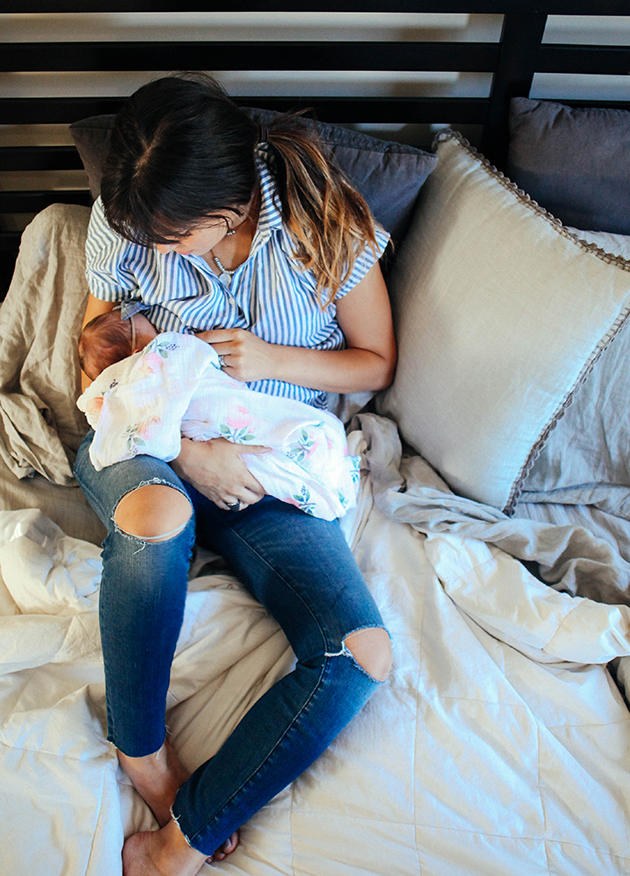 I don't think we talk about postpartum recovery very honestly amongst each other. It's easier to talk baby names and birth stories than it is to address how difficult the first weeks and months after having a baby can be. I have had a different recovery process for each of my children, but I can tell you after having my 5th child Azelie, I was more tired and in need of help than I have ever been. More due to the fact I still have a 14 month old that is glued to his mother's ankles, and a three year old trying to adjust in his own stubborn way to a new little one. But you know what? I have never been more humbled by the people that have showed up for me. Our "tribe" as you would call it that have shown up in ways I really needed. I wanted to write a few ways that have helped me tremendously navigate the first blurry weeks of postpartum in hopes to help more women who may also be in need. Here are a few things you can do for any new mother, whether it be their first or fifth, that can be incredibly comforting or helpful in the postpartum weeks.
Bring them a meal or a muffin. Food will always be a love language of mine, but for most women, gifts of food can make us feel taken care of. We are usually the ones cooking for our family, so when someone shows up at your door with a casserole or even sushi take out, you feel immediate waves of gratitude. Energy is sorely lacking in the first few weeks, so any shortcuts on time in the kitchen is welcomed with open arms. I have had friends bring by lattes and scones, take out pizza, or even homemade oatmeal. It doesn't matter what it is, food can move mountains within us as new mothers.
Sweep their front porch. I have never been good at accepting acts of service from others. I will offer my help to others all day long, but accepting it from others? I am awful. Except with this new baby, I have never felt the need for help more than now. When a friend of mine came to visit not only with a homemade meal and a bag of taffy, she insisted on sweeping my kitchen and front porch while we chatted. For the first time, I was okay with this. I knew it was a time I needed to rest, and it was a time she was able to serve. Offer new mothers your service in unconventional ways. Maybe they don't need it in the form of cleaning, but I bet if you offer to do a store run for them they will take you up on it!
Check in often. We women aren't very good at vulnerability, and I am very guilty of putting up a strong front at all times. A text of "let me know if you need anything!" isn't quite as effective as a phone call. I am much more likely to tell you how I am really doing if you ask me three times. Ask me once and I will say just fine. Ask me twice and I will maybe make a sarcastic joke about how crazy the week has been. Ask me three times and I will finally get that you really care, so I will give an honest response. When you are tending the needs of little ones all day long, a listening ear is a comfort.
Offer to take children out for a date. My family proved to us how incredible it can be to have a few hours of silence! My sister and mom were so good about offering to take my little ones out a few different times so I could catch up on sleep…or a shower….or maybe even have a two sentence conversation with my husband without being interrupted. I can't tell you how rejuvenating it can be to a new mother to have silence when you are exceptionally tired. Every time my children came back happier too, because they got to get out of the house with some of their favorite people. I didn't have the luxury of having family close by till recently, so if you know a mother without family in town, step up and be family to them as a friend!
Sit and stay awhile. This may be different for each person and change depending on the day, but when you have a baby, you are homebound for at least a few weeks. All you want to do is hold that baby, but it can often bring with it feelings of isolation or loneliness. I am someone who welcomes friends and family to sit and stay awhile, because more often than not, I haven't spoken to an adult that day. Granted there are days I just want to curl up in my bed and forget there are any other people or responsibilities in the world! In fact, you might walk in my house to find me cuddling a gallon of ice cream. However, for the most part, showing up and bringing a smiling face can change a day around.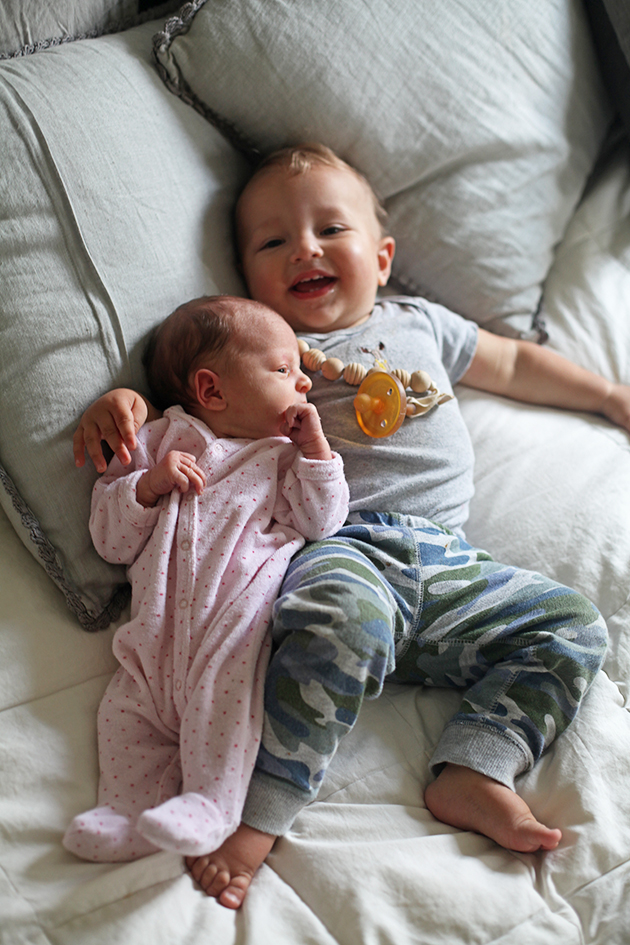 I am finally navigating my way out of the fog, and feeling overwhelmed with gratitude for the grace delivered to us in the face of family, friends, and even strangers. A new baby has always shown me the generosity of human nature, and encouraged me to love my own friends the way they have loved my family. So don't underestimate the power of a small act of service, and don't ever doubt that a new mother needs it….even if she puts up a strong front;)