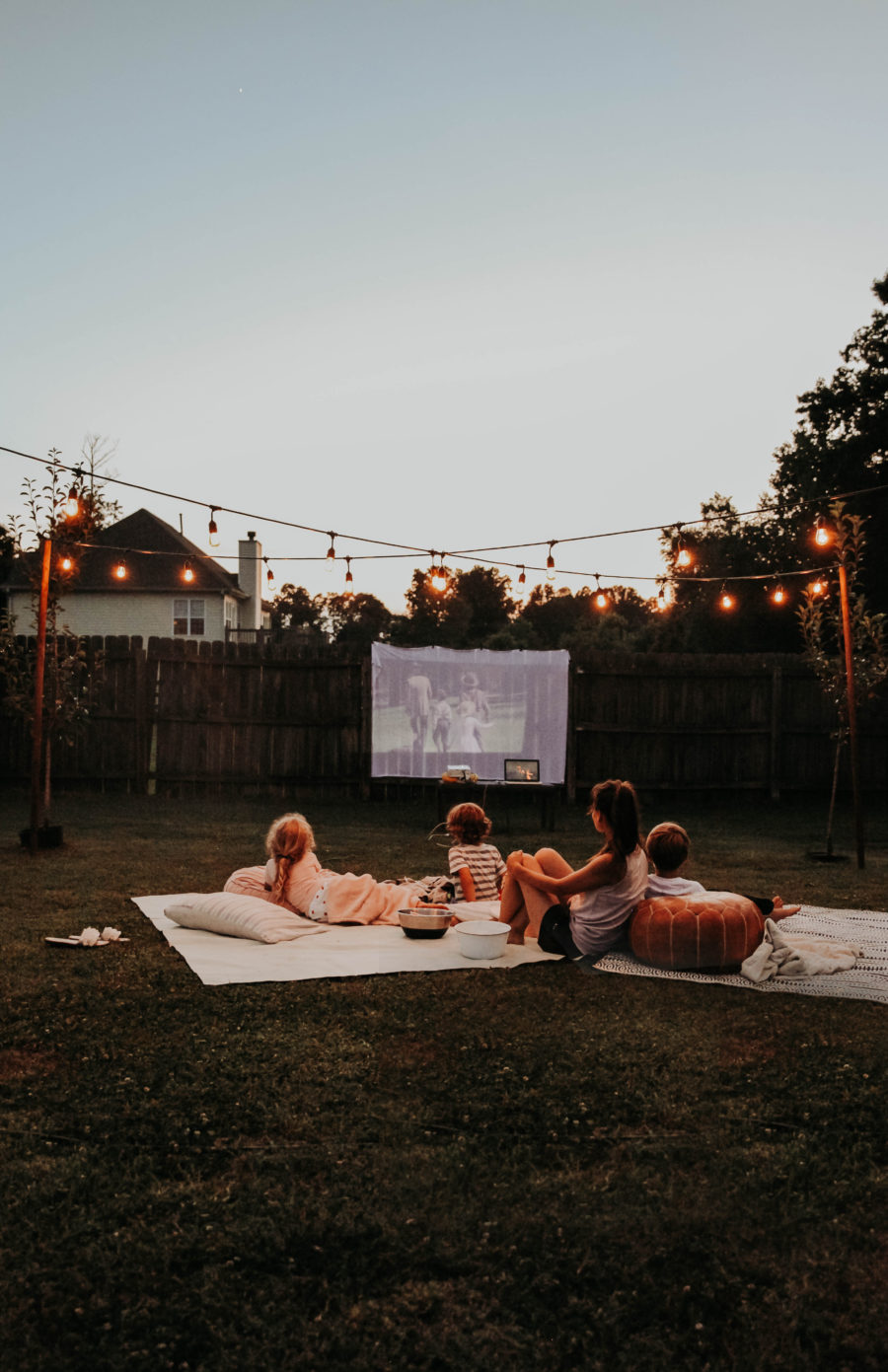 June is a big month over here…a marathon of celebrations! Today is Max the moose's 5th birthday. He was my 9 lb. 6 oz. boy that came so fast there was no time for an epidural, and he almost broke me in half. (Remember that birth story?) He hasn't slowed down since. I am so thankful for Maximilian Francis. He is wild and crazy and curious, and all of the things I am most definitely not. He has challenged Gabe and I in patience, patience, and more patience. He has such a big bear heart, and is definitely one of the funniest kids I have ever met. He adds so much gusto to our lives, and I can't wait to see who he becomes. We surprised him with birthday balloons and blue pancakes this morning:)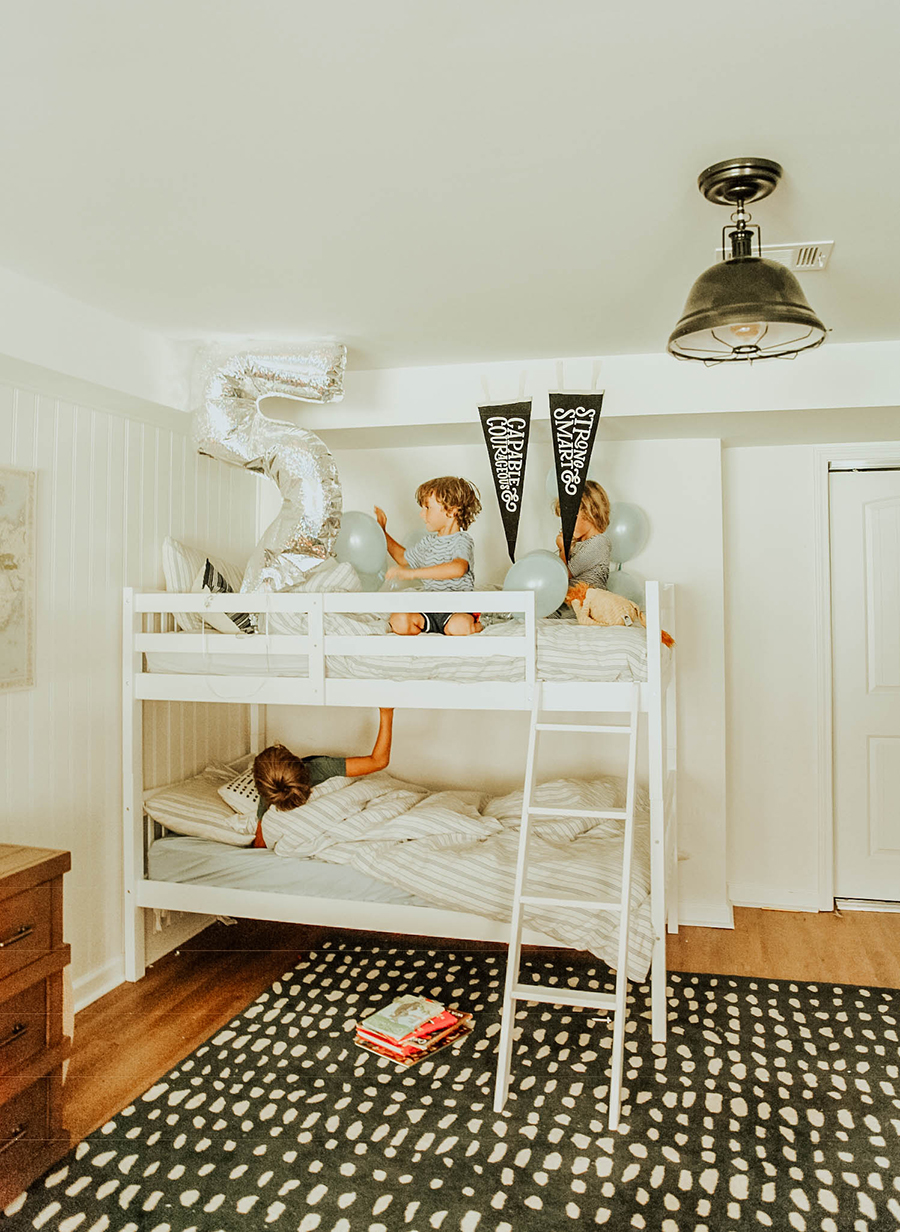 A summer round up of things I have just been excited to tell you about:
We have a long list of classic summer movies we hope to tackle. Here's our list, and so many of you left great suggestions in the comments. This is a projector similar to the one we use, as well as portable projector screen that we used to do this backyard movie set up pictured above. We have done this indoors as well during the winter. We have been lucky so far with no mosquitos!
Currently listening to three books at one time on audible (I can never choose and stick with one at a time). High Performance Habits, Girl Wash Your Face, and Everybody, Always by Bob Goff. It has certainly been a year of self-awareness for me, and these definitely contributed to that! I listen while I am in the car, making dinner, or during exercise, and it ends up being a good amount of time!
I've been getting asked a ton about the apps I use for editing photos for instagram as well as video for insta stories. Since I have a whole list I am going to email that out to our weekly newsletter subscribers, so sign up here if you think that would be a helpful resource for you!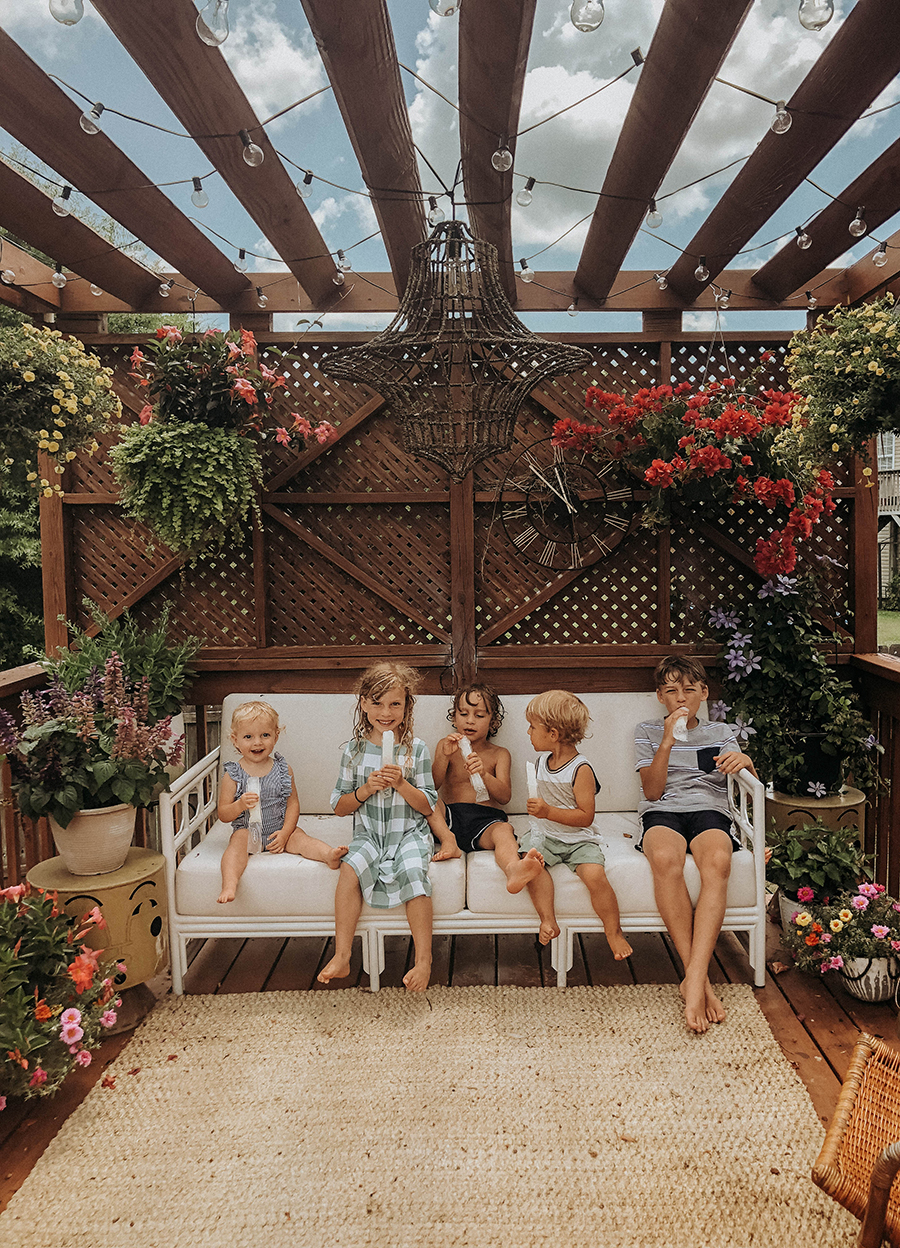 If you have little ones, and the summer days feel endlessly long, it's worth getting a slip n' slide or blow up pool. We are going on approx. 164 hours of contentment for all ages. Another summer hack: these re-usable popsicle pouches😉 I make a bunch at a time with lemonade or juice. Buying 5 in a box lasts zero days around here.
If you do anything to your skin this summer, let it be this overnight resurfacing peel. Wow. It single handedly got rid of the dull dry patches on my face I thought weren't going anywhere! Also, loving these non-toxic highlighter sticks. (I use Rose Glow on cheeks and lips.) Also, found a company who sells non-toxic nail polish!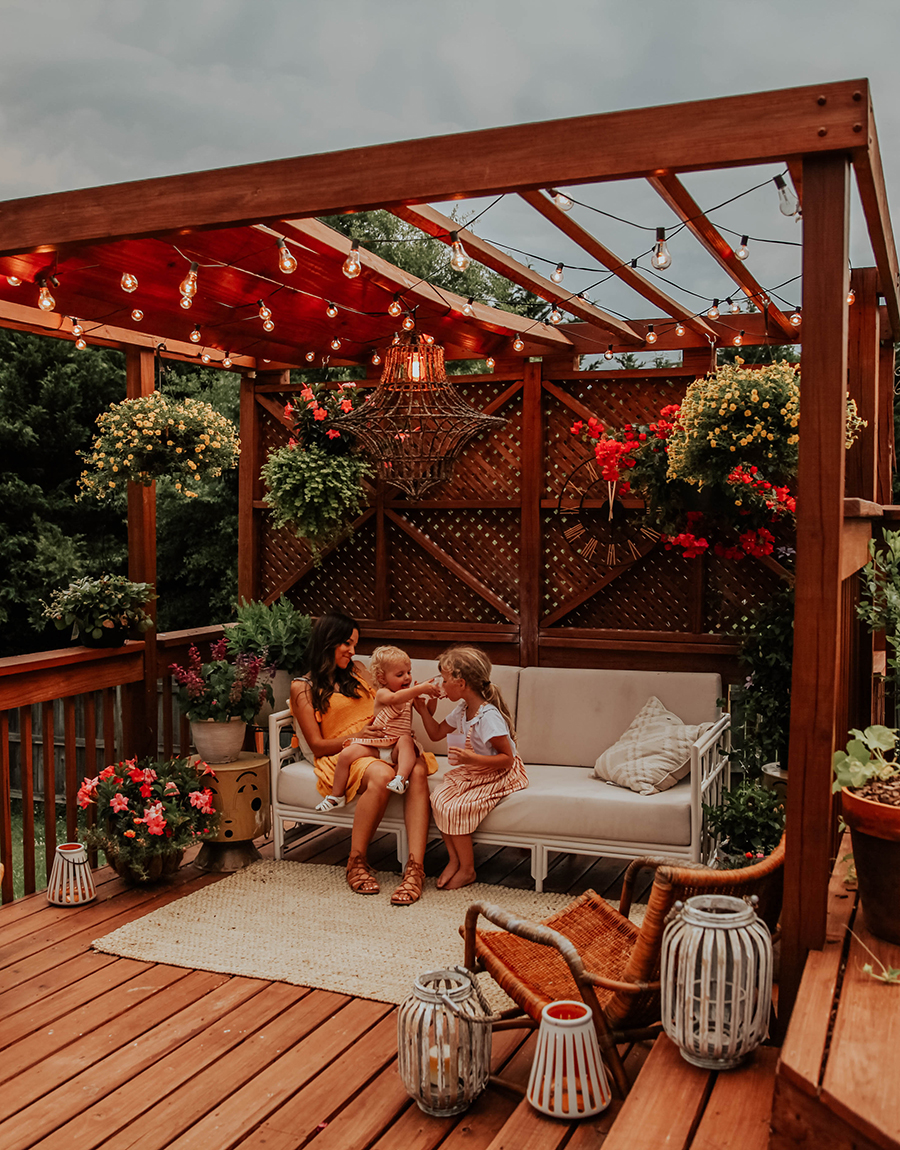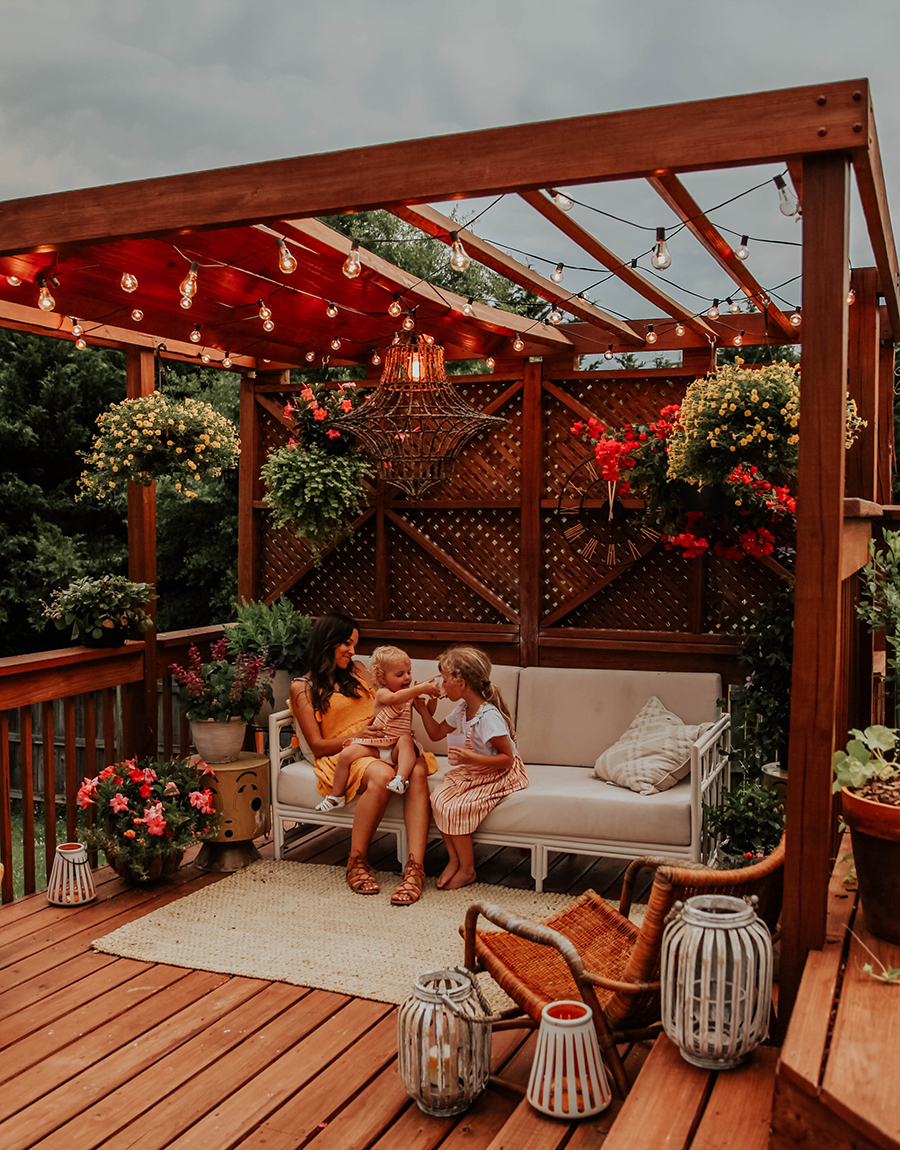 Well the Independence Day sales are already rolling in already, so here's a few worth looking into: Up to 30% off patio + an additional 15% off at Target. This is definitely the time of year to get patio furniture for a steal. I also don't like paying full price for outdoor rugs or cushions, so it is a good time to grab those. West Elm is offering 20% off everything. It is hard to catch their furniture discounted. This chair is similar to the one in our bedroom, and it is half the price!
Some really sweet red, white, and blue wear for the whole fam on sale. Also, got this dress for Zel.
This shared kids room by House Seven Design is so good!
Okay that is all I got for ya! Have a restful weekend with your families!