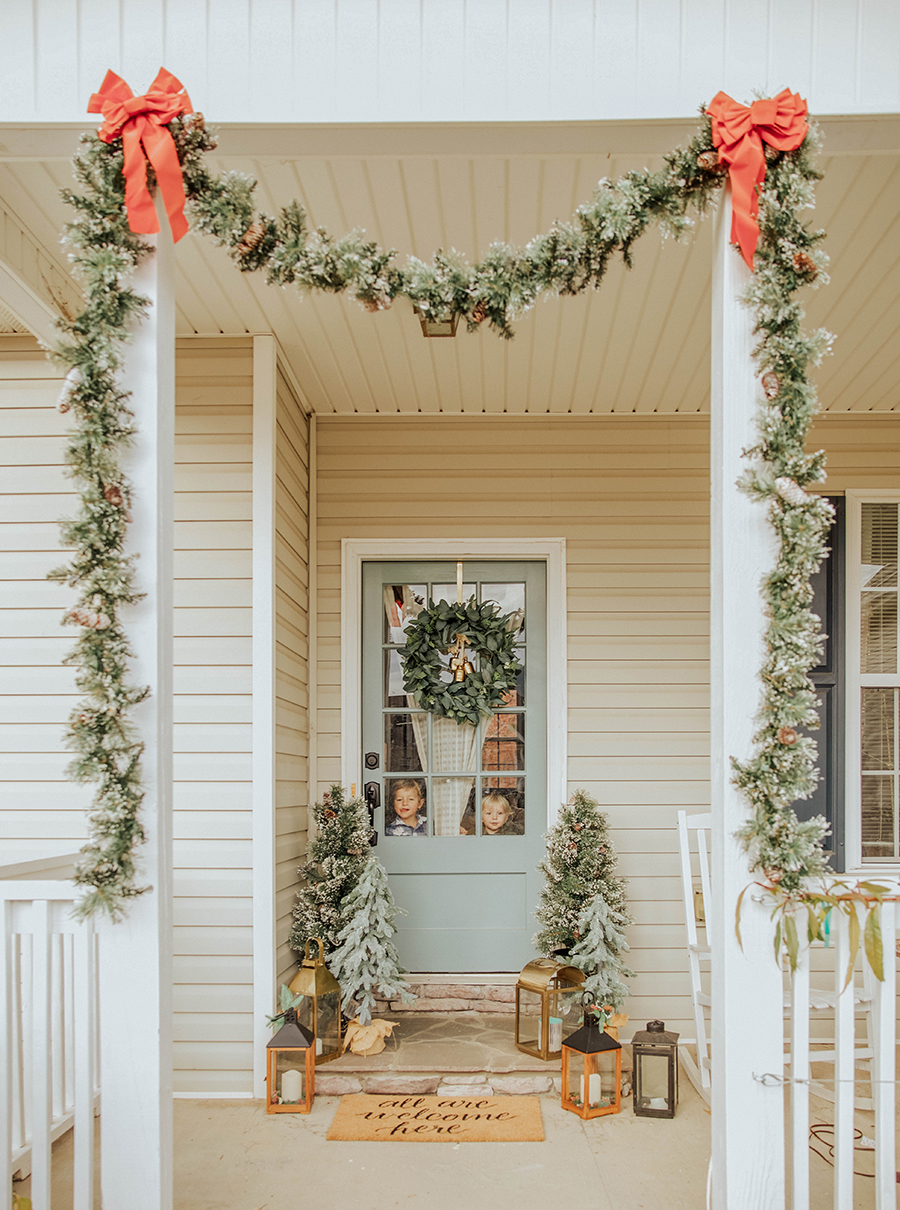 Welcome inside our home! It's always full and usually a mess, but we cleaned up for you to take a peek through the rooms at Christmastime;) I add a little greenery or garland here and there throughout the month all the way till the week of Christmas, and we don't take decorations down till mid January, so we enjoy the lights as long as we can….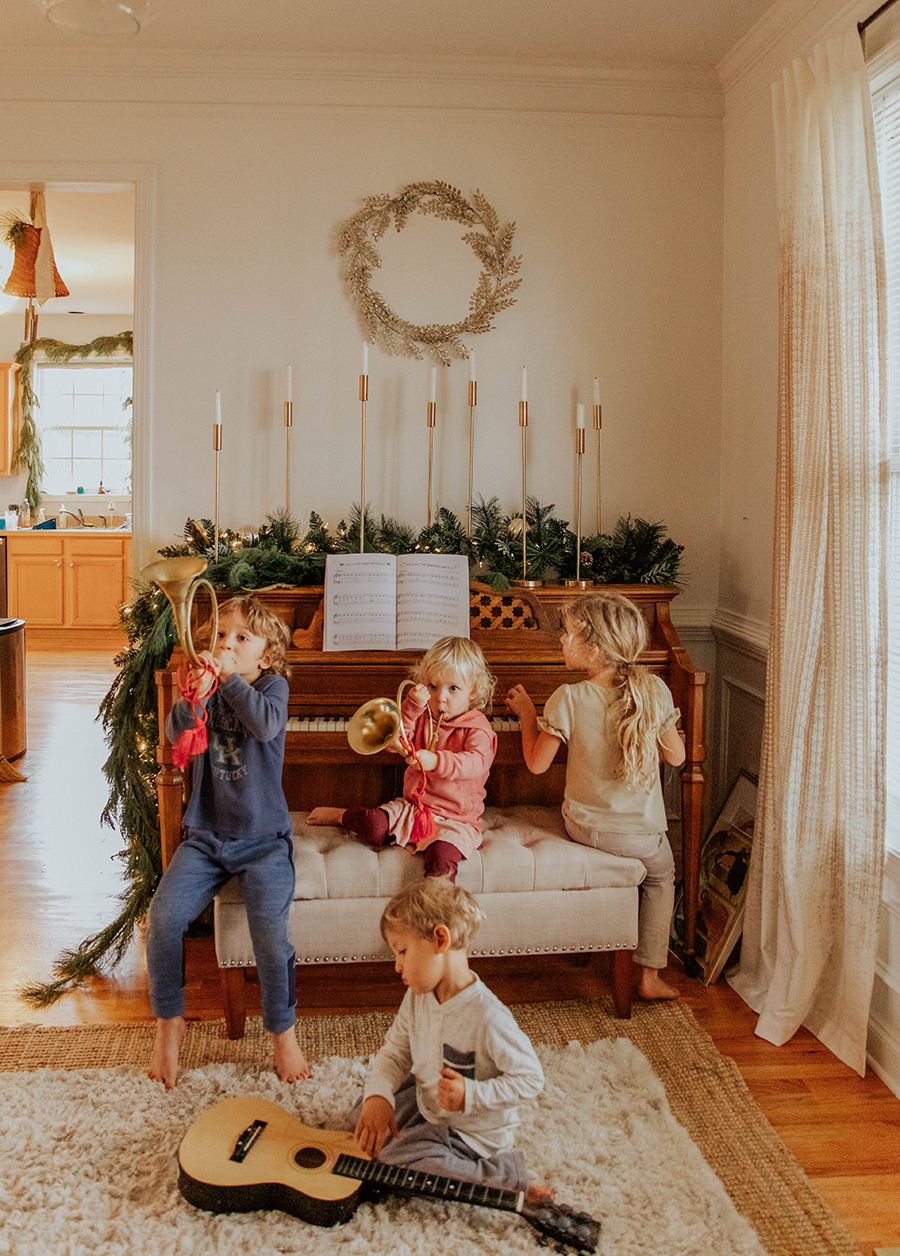 ("Mom, we are a band! Listen to this song!" It was loud and off tune as you can imagine, and I absolutely loved it.)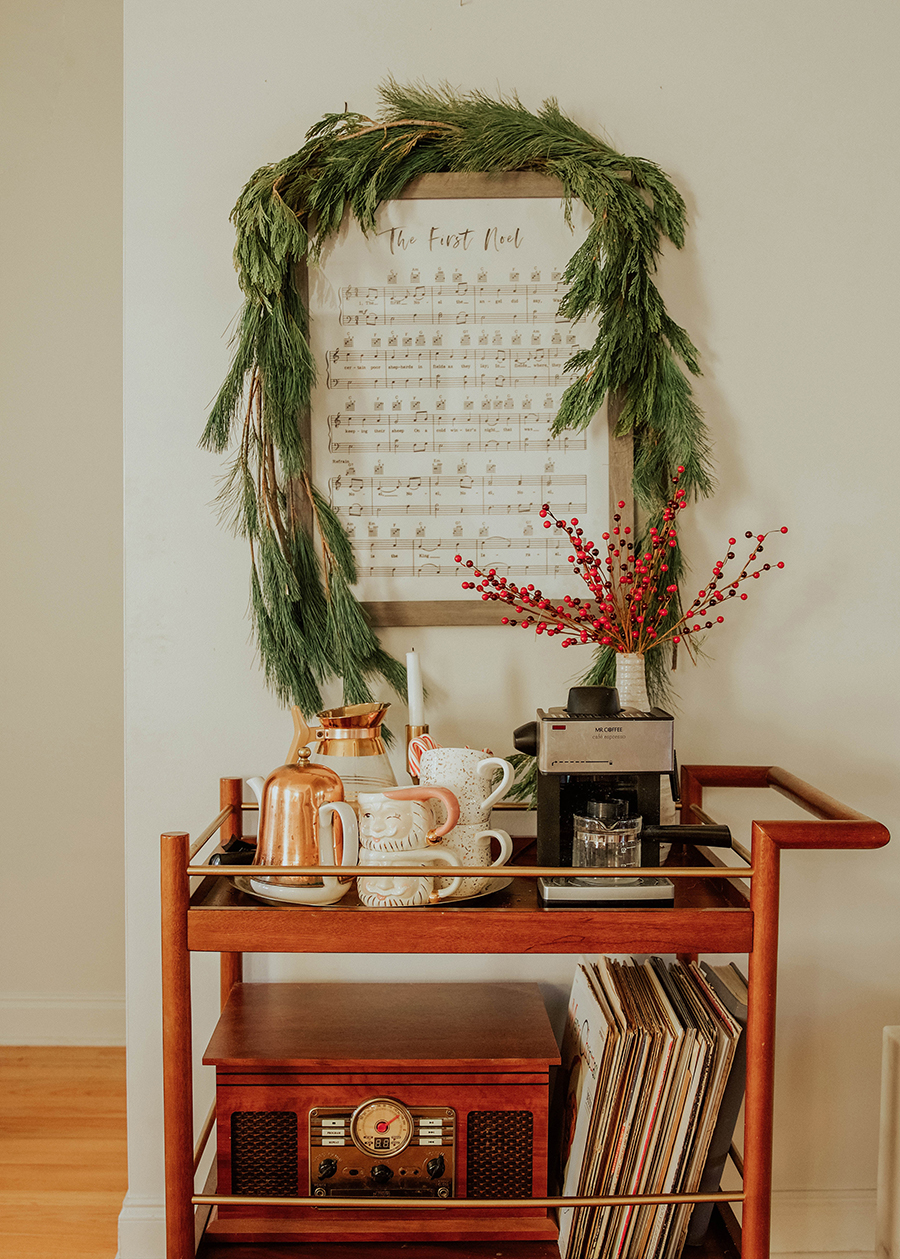 Print download | Bar Cart | Record Player | Espresso maker | Vintage carafe and tea pot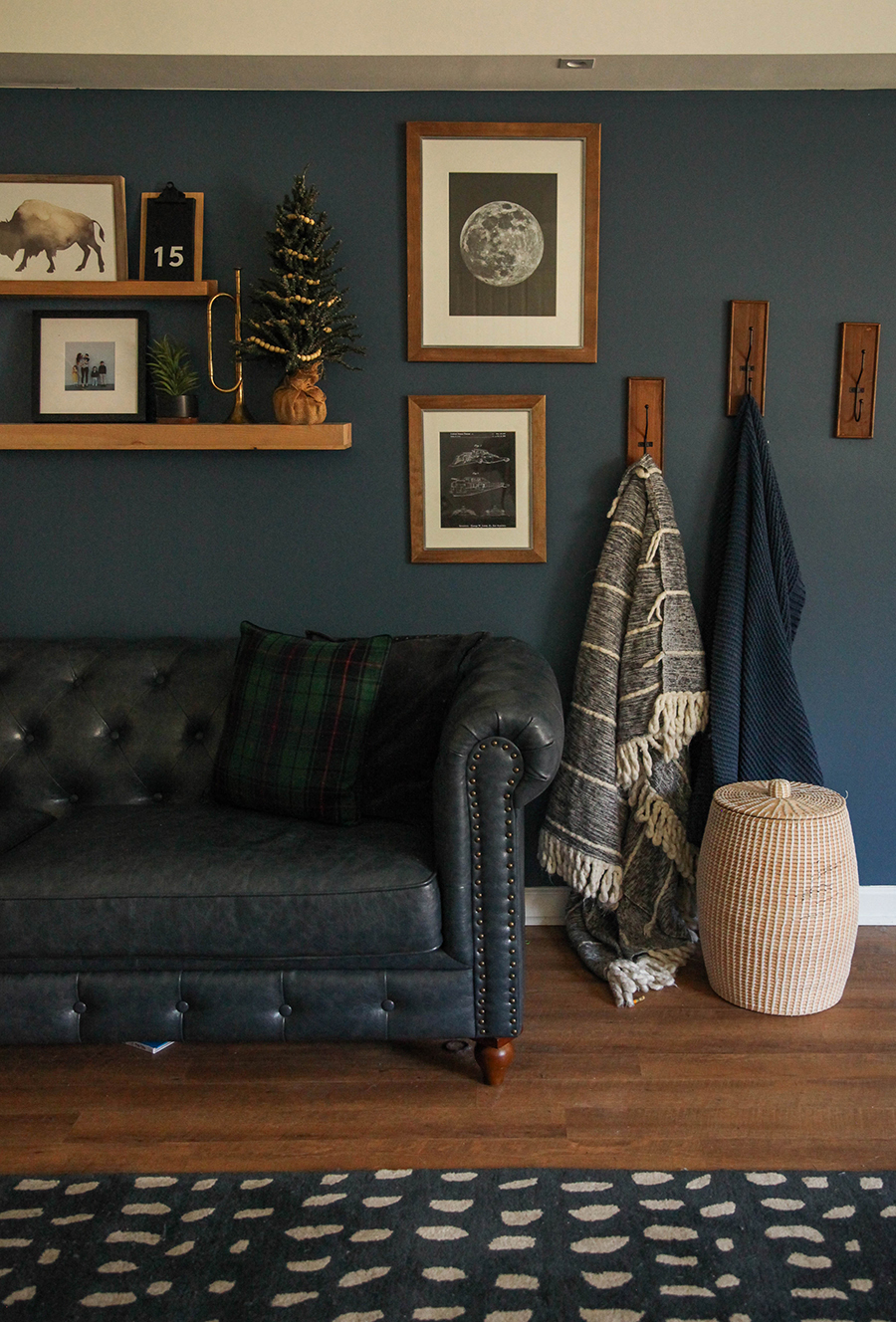 Plaid pillows | Sofa | Rug | Wall shelf | Moon print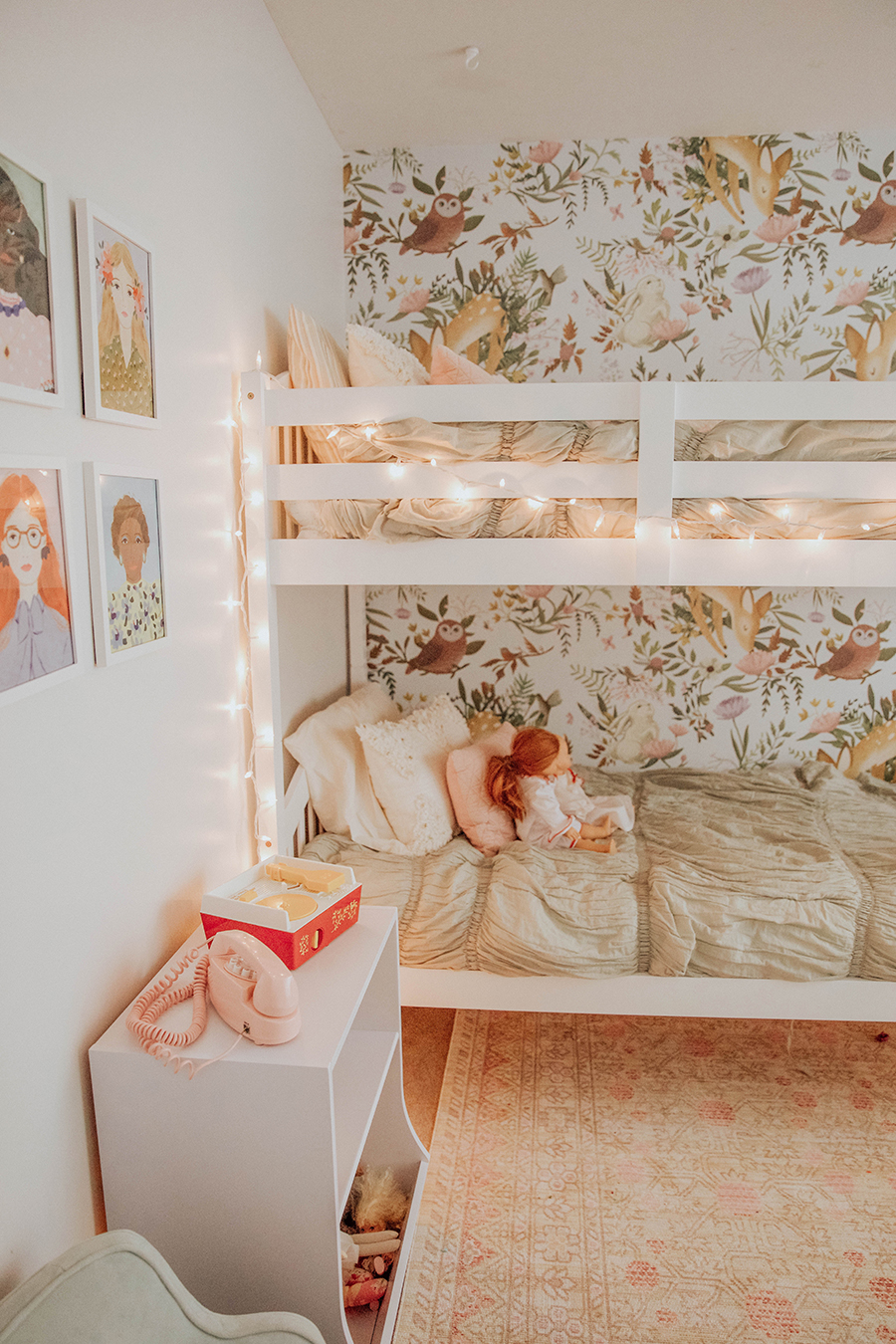 Bunk beds | Comforters | Pillows | Rug | Bookshelf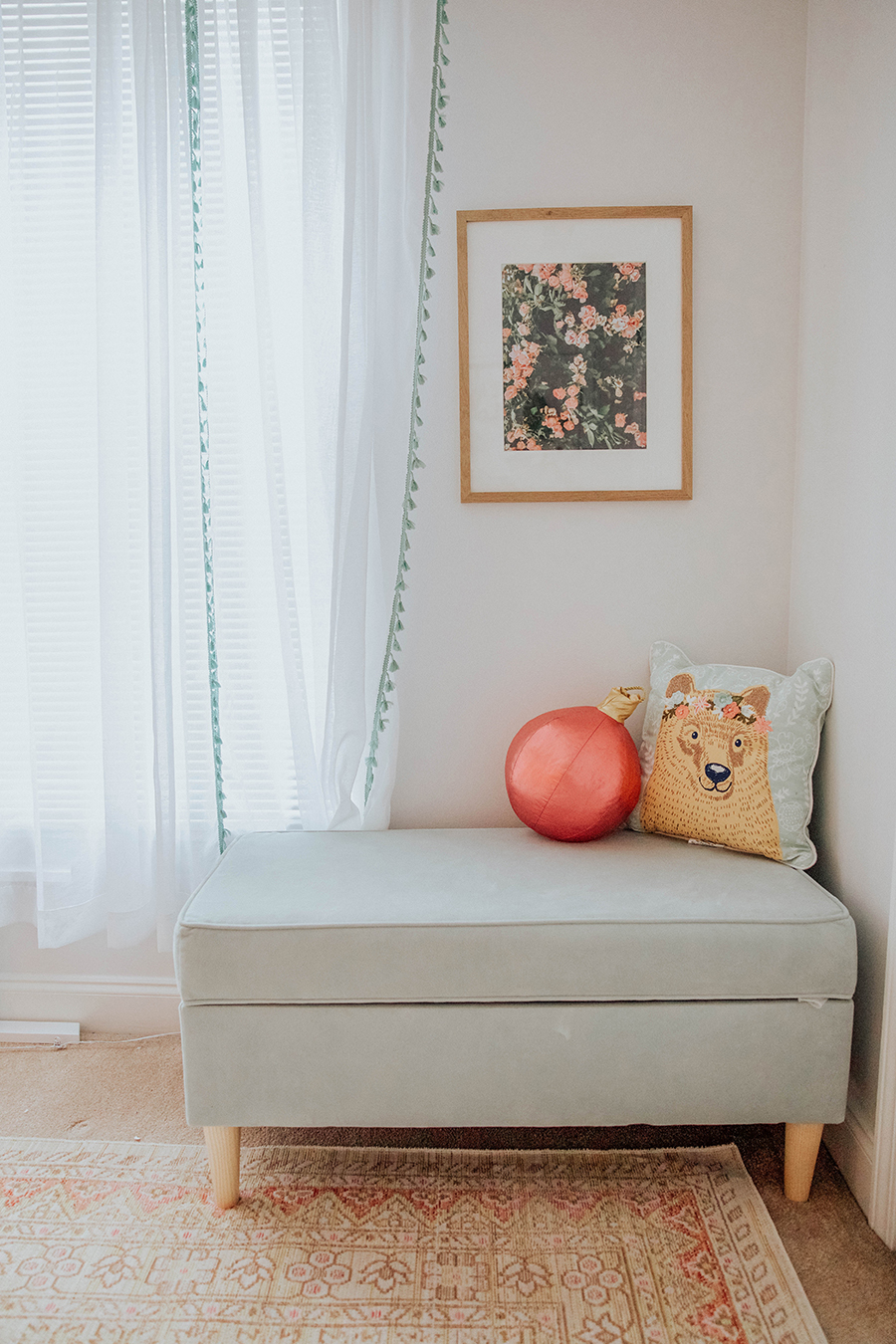 Ornament Pillow – Target | Storage Bench | Print download | Frame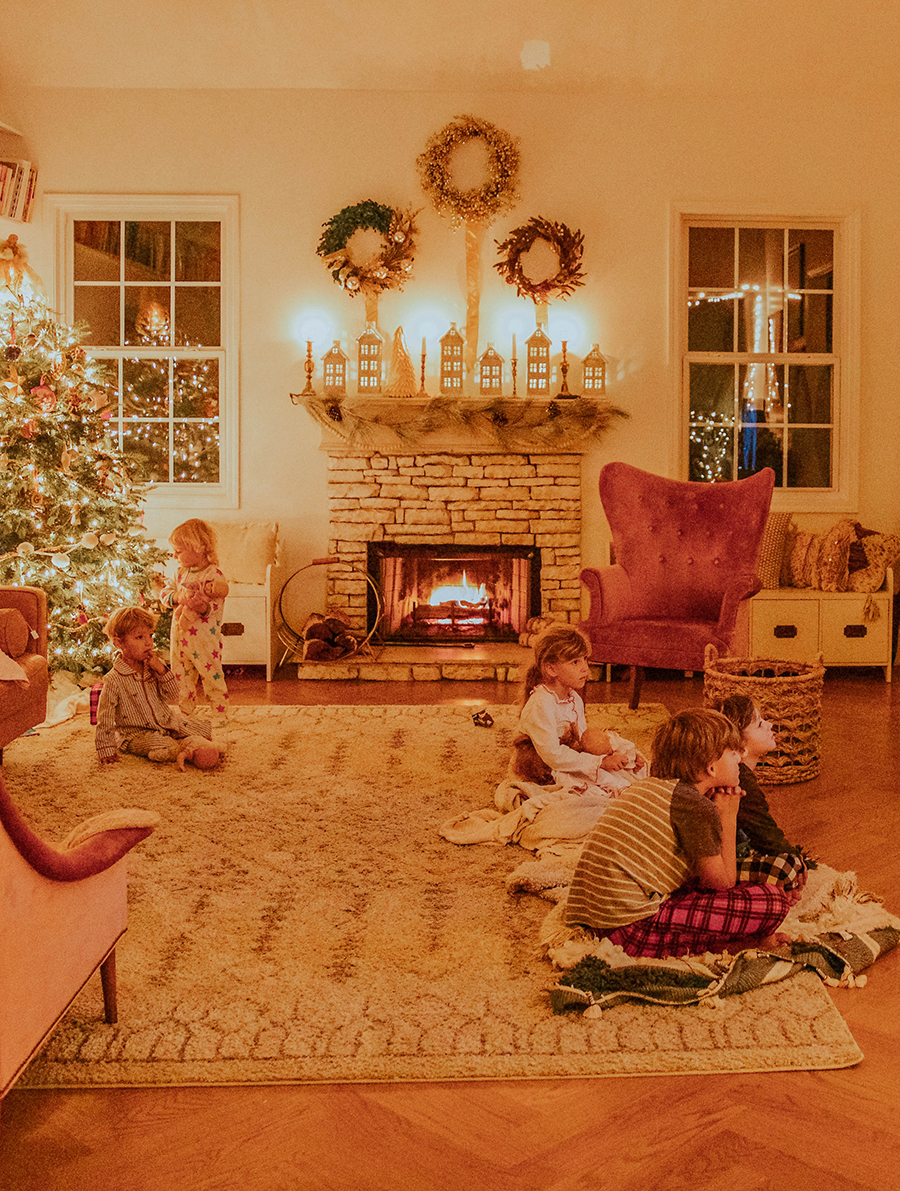 Candlesticks | Tufted Bench | Plush Rug | Curtains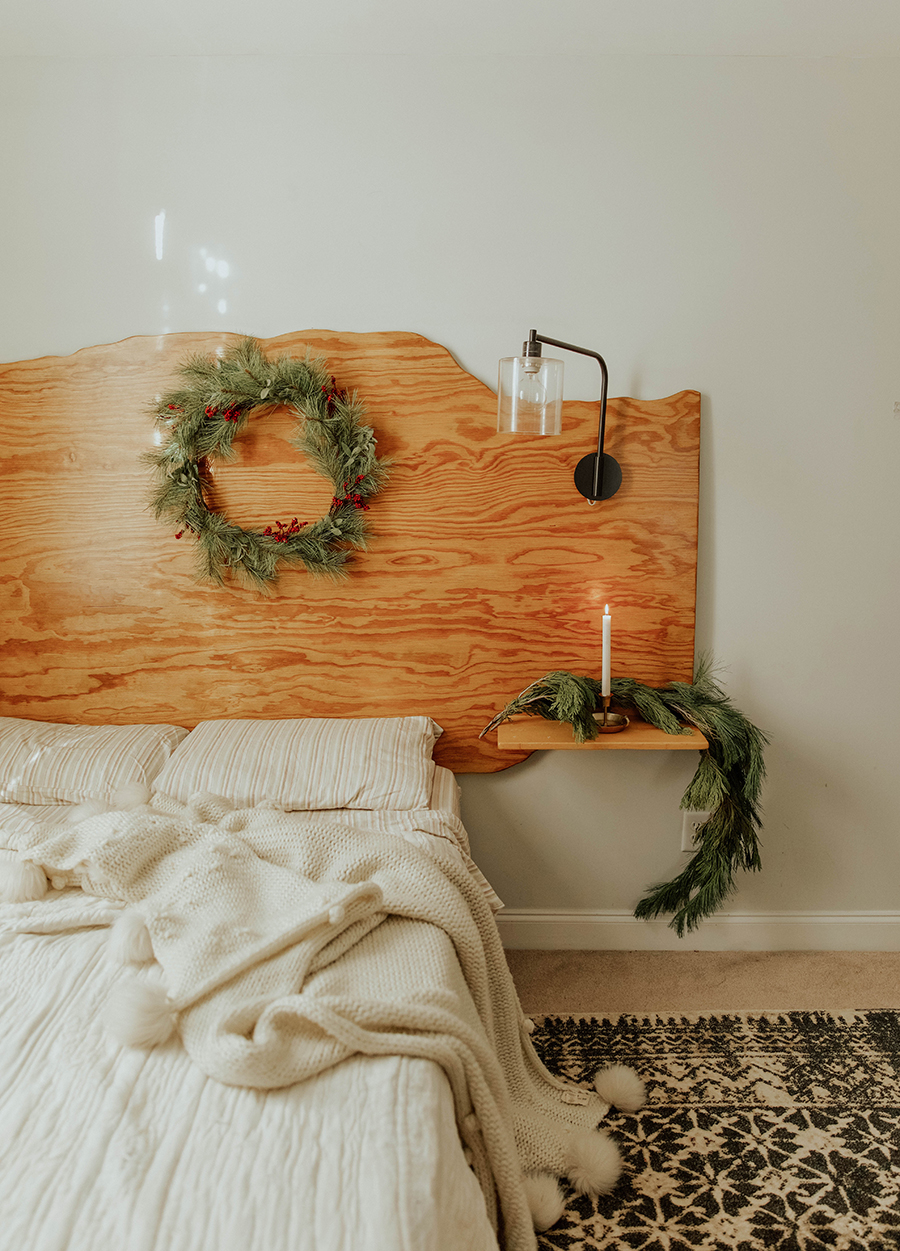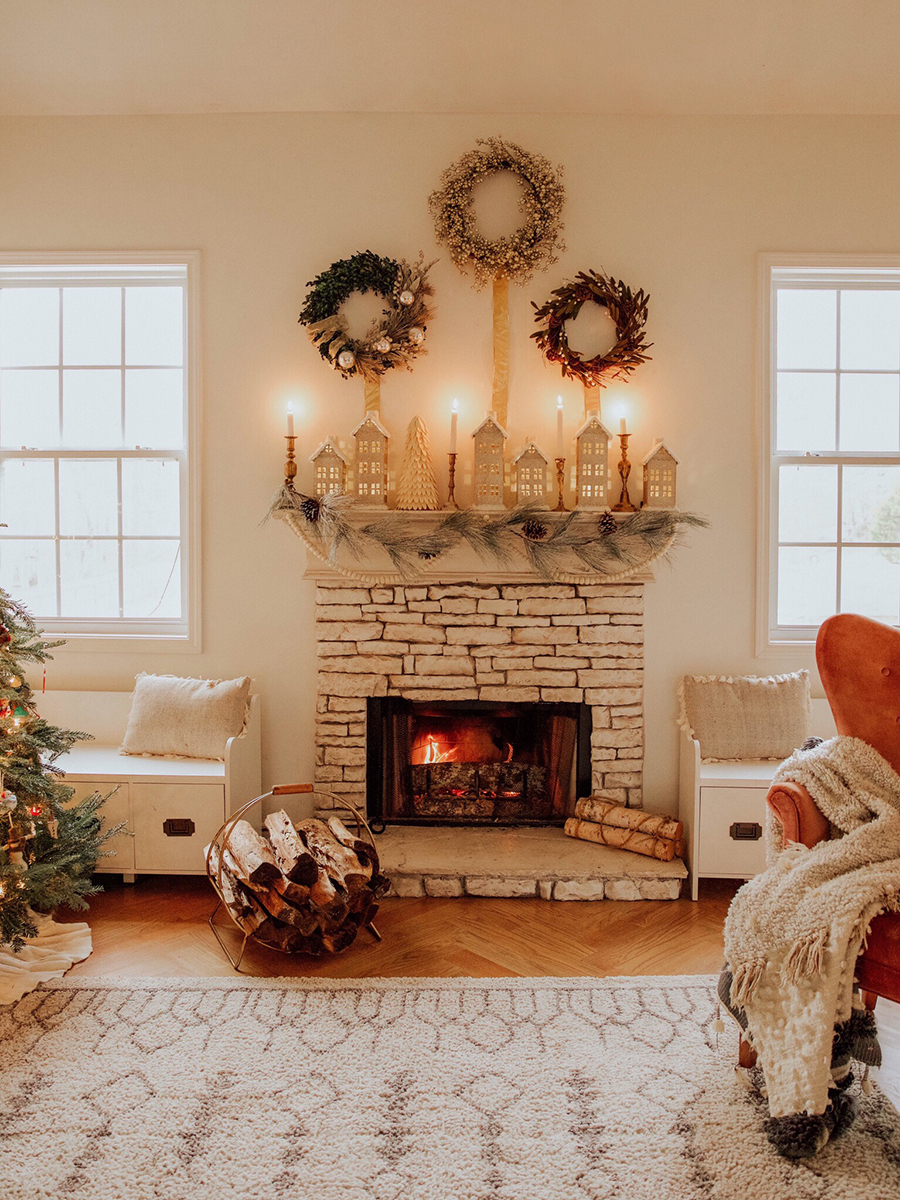 Village houses (similar) | Firewood Holder | Storage Benches | Garland | Blanket (similar) |Rug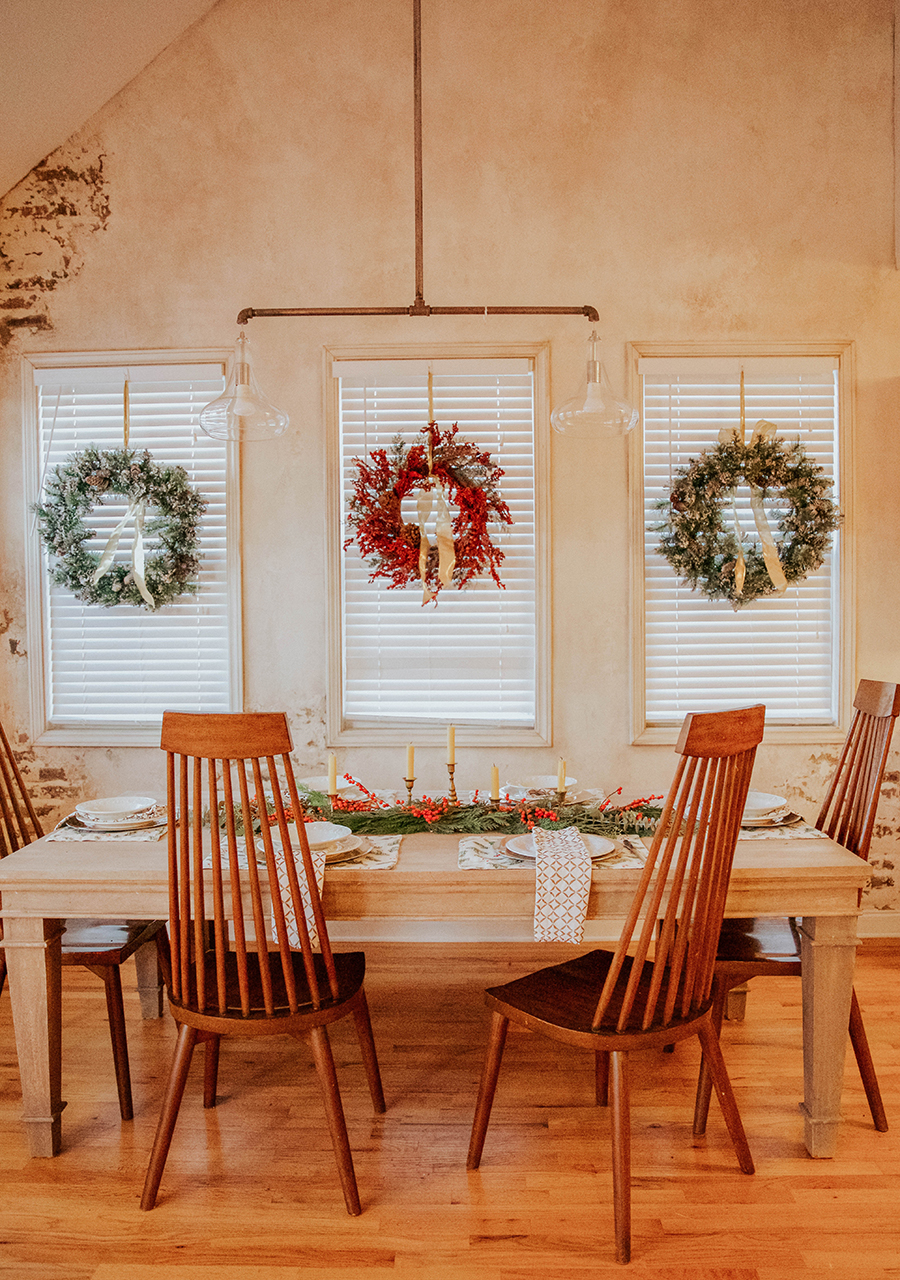 Dining Table | Chairs – (similar)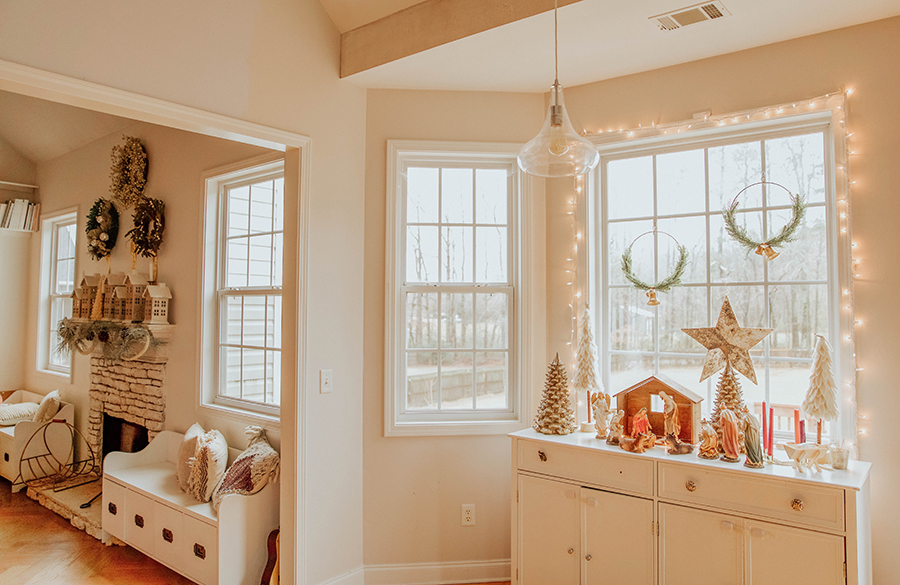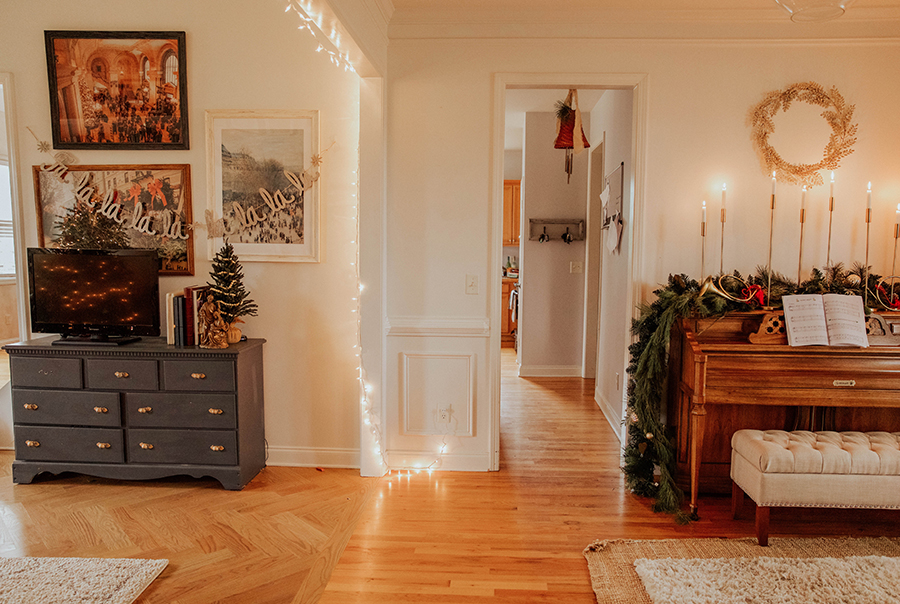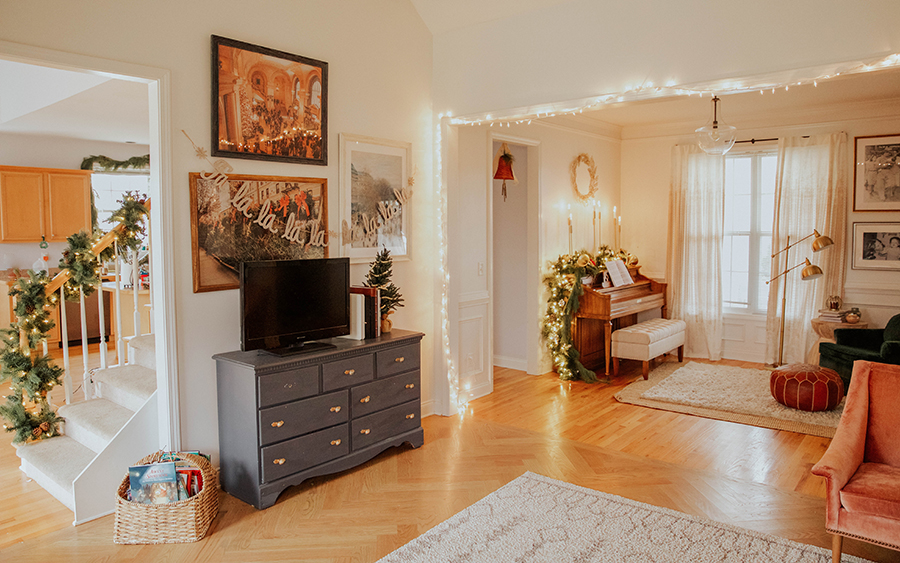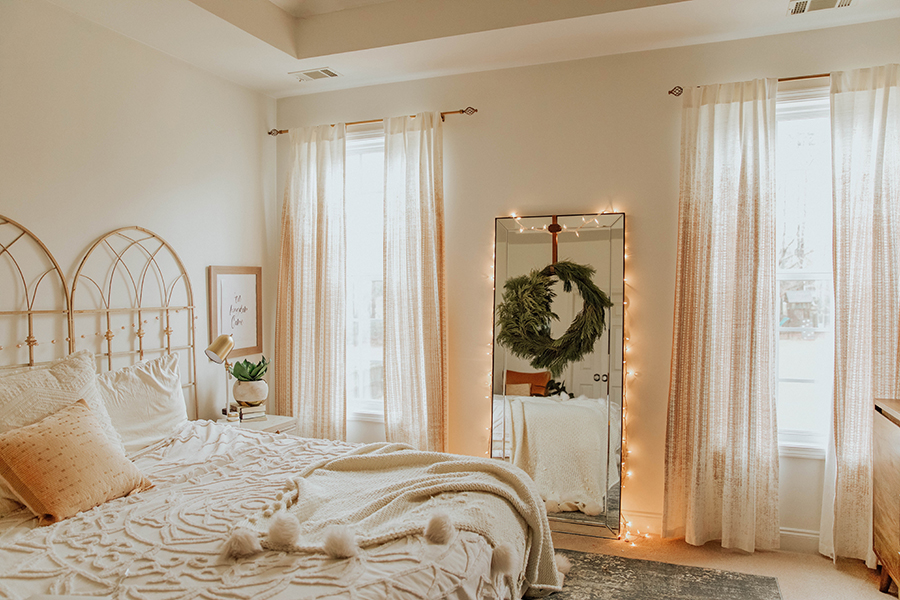 Winter can be long and dark, so thank goodness for the lights, candles, and glowing tree this time of year. It seems to create a much needed atmosphere of coziness and rest. I will have one more post tomorrow, than will be unplugging till New Year to spend time with visiting family. I hope you all enjoy this weekend!