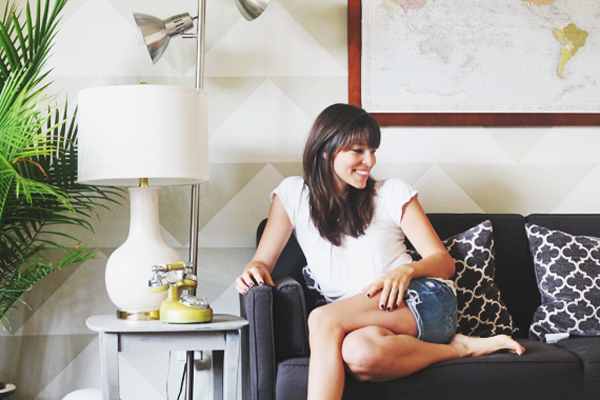 The mind of a creative is never at rest. IHOD started as a way to outsource all the creative inspiration I would stumble through as a designer. Over four years later, it still remains as such, but what I didn't expect was seeing it grow and evolve into a lifestyle blog with a pretty cool community of friends and readers. Fashion, Design, Lifestyle, and the adventures of motherhood are what fill the pages of IHOD. Its my way of making the most of the beautiful life we have by doing small things with a whole lot of of heart.
I hope that when you visit you find something to be encouraged or inspired by. Thanks for all of your support over the last few years! It humbles me to no end!
Come chat!: email | twitter | facebook | pinterest | instagram
Please note: Notice Regarding Online Behavioral Advertising
We allow third party companies to serve ads and/or collect certain anonymous information 
when you visit our Web site.  These companies may use non-personally identifiable information 
(e.g. click stream information, browser type, time and date, subject of advertisements clicked 
or scrolled over) during your visits to this and other Web sites in order to provide 
advertisements about goods and services likely to be of greater interest to you.  These 
companies typically use a cookie or third party web beacon to collect this information.  To learn 
more about this behavioral advertising practice visit the NAI at http://www.networkadvertising.org.  To 
opt-out of this type of advertising, you can visit http://www.aboutads.info/choices.