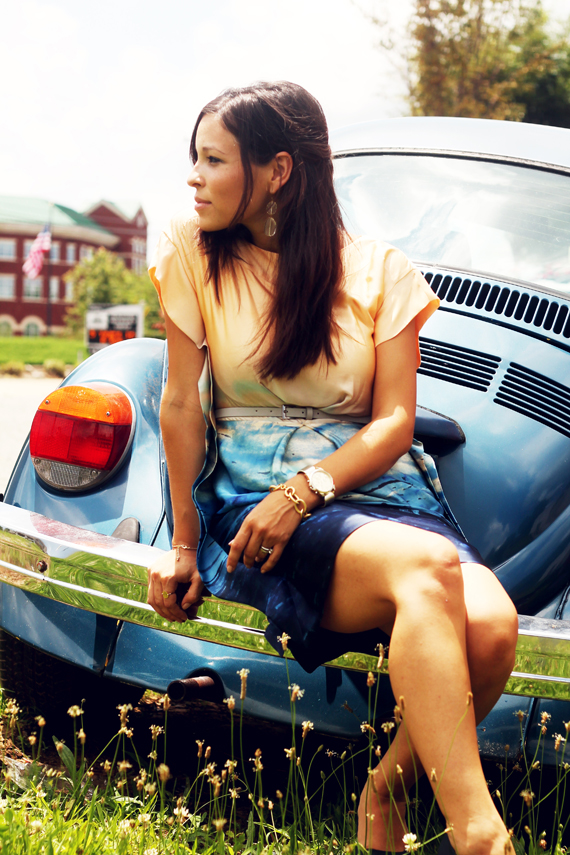 Instead of the usual outfit posts here on IHOD, we have come up with a few new ideas that will blend both style and photography, and style and location.
This is the first installment for Style meets Place (feel free to suggest a better title;)). Its the idea of wearing something that reflects the atmosphere you are in. While scoping out an abandoned spot near us we happened on this cool guy. An old punch bug with plenty of character that was the blue hue we wanted to focus on.
I have a good dose of motivation back now…after losing the creative drive, it just took the challenge and encouragement from a few of you readers to push the ideas further and come up with something new. Can't wait to share these new series and some of the spots we will be exploring around our city. Stay tuned and keep those ideas coming! You bring out the best of this blog:)
Hope you all are blessed with a good week!
Dress: Vince Camuto // Wedge Pumps: HM (similar) // Earrings: Bauble Bar // Cross Bracelet: Style Lately // Chain Bracelet: Loren Hope // Watch: Aldo // Initial Ring: Etsy