Gabe gets off work for his summer break next week which means it is time to start the backyard bashes. We both love to entertain, and are really looking forward to summer as a chance to catch up with friends around Atlanta. I am excited to get to plan a dinner party with Pier 1! A few goals and tips for making it an enjoyable time for everyone (host included)!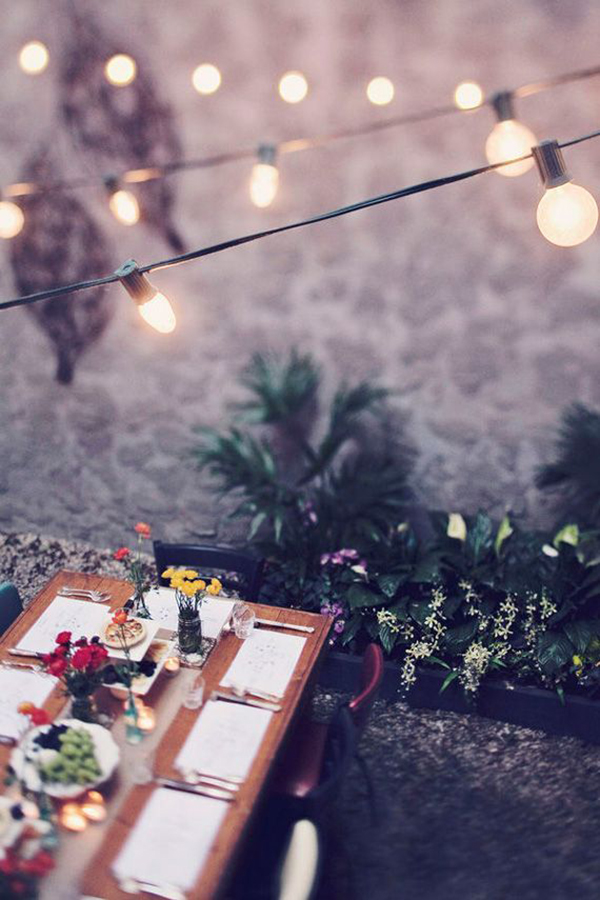 A little ambiance can keep the party going after the sun sets. (Source)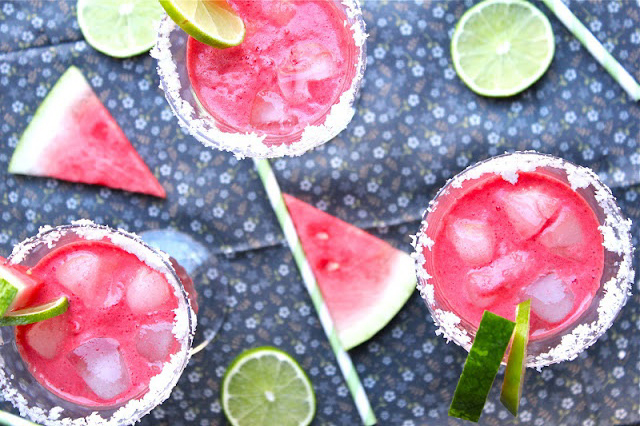 Maybe some watermelon margheritas and other refreshing drinks;) (Source)
When you are the host, your main job is to make sure everyone has what they need and is enjoying themselves. If you plan ahead well, you can actually be present to your guests and enjoy the night along with them! Have several sources for beverages. Pitchers on the table, water bottles or water cooler at arms reach, and other options guests can easily get to. It creates an easier flow and more time to actually converse with your friends:)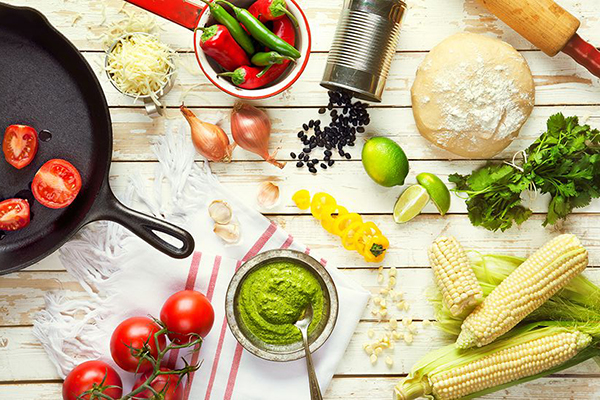 Grilled Dinner sides and appetizers.(Source)
When you are having dinner outdoors, it also helps to serve food options that aren't heat sensitive. Nothing is worse than melting desserts or cold dishes gone lukewarm. Choose foods that are easy to manage and can go along way throughout the evening. There are some appetizers and sides that are best served fresh out of the fridge, but it is nice to have options that can be out to eat from in the meantime (ie: chips and salsa).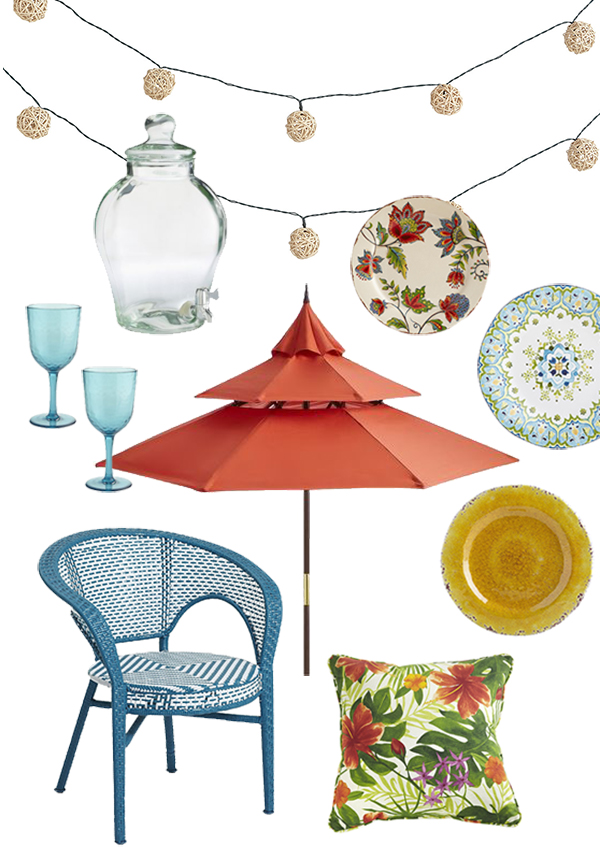 A few things to set the table! Patio Umbrella, String lights, Melamine Dinner Ware, Drink Dispenser and Cups, Comfortable seating, Outdoor pillows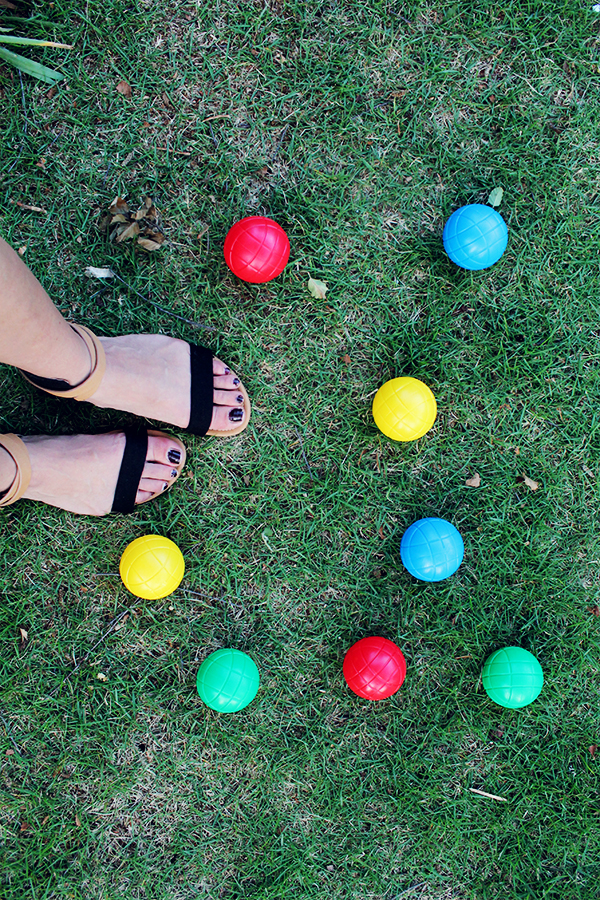 Yard games. Always fun to hang out over a good game of bocce before or after dinner.
A good playlist. I am a firm believer that music can make or break a good party experience. Music can really set the tone and atmosphere for an event, so we chose a selection of songs that have a laid back, fun, and chill summer vibe. From Band of Horses, Fleet Foxes, and Ingrid Michaelson to the upbeat patterns of Bastille, Ellie Goulding, and Mumford & Sons, each song compliments the next in a strand of songs you can't quite get enough of. This playlist will be on repeat throughout the night and for the rest of summer!

Disclosure: Compensation was provided by Pier 1 via Mode Media. The opinions expressed herein are those of the author and are not indicative of the opinions or positions of Pier 1. Find What Speaks to You.