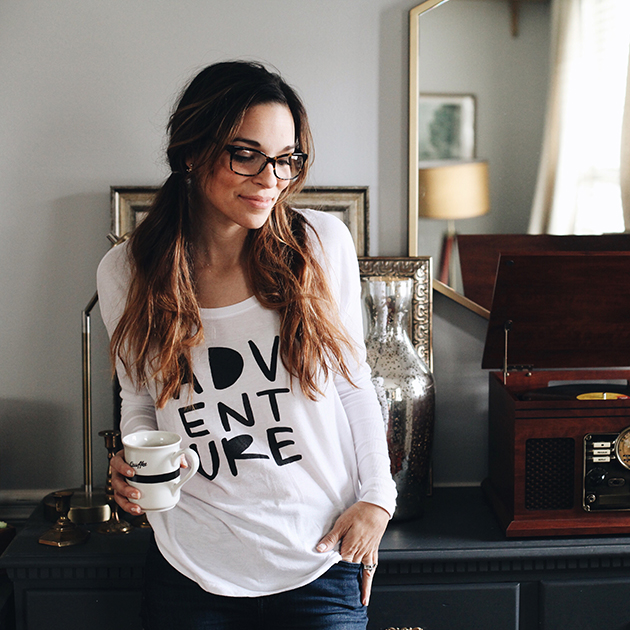 Wearing….
This adventure tee with a favorite pair of stretch denim and cawfee mug in hand. My friend started Novaelle this year to help different women's causes (currently it's the Nepali rescue project!), and lemme tell ya, it will quickly become the most comfortable tee I own. Living AND maybe sleeping in it. I'll pretend we are doing something adventurous this weekend and something more exciting than taxes.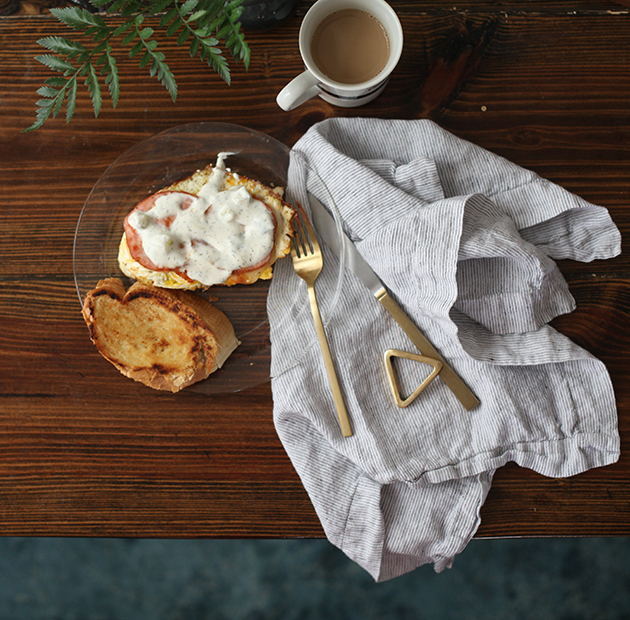 Tasting….
Gabe has always liked to make up sandwich recipes, and I willingly volunteer as tastebud tribute. This one was so good, that I not only swallowed it whole, but decided it was smart to always have the ingredients needed in stock….just in case:
French bread grilled in kerrygold butter (the good stuff)
Two slices of grilled canadian bacon
1 Fried Egg
Sharp white american cheese
Tzatziki sauce
Dill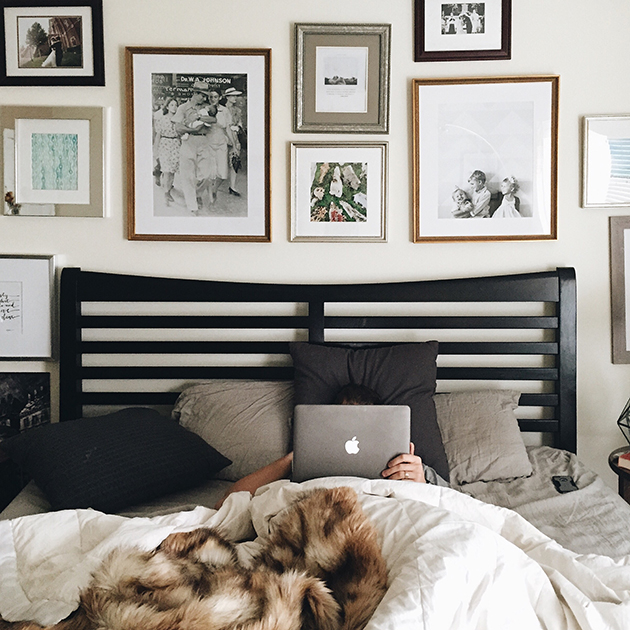 Watching….
We were in sore need of some new shows to binge watch, since we were all caught up on our usual favorites. Thanks to all your suggestions, here's a few we're intrigued by:
Madam Secretary
Peaky Blinders
Agent Carter
To be perfectly honest it was a helluva week, and I am probably a little too excited January is ending. (By the looks of Monday's post comments, I take it I'm not the only one!) So I plan on ordering take out tonight and diving head first into the weekend. See you Monday with the start of Valentine's Day fun (I do love a good excuse to holiday).