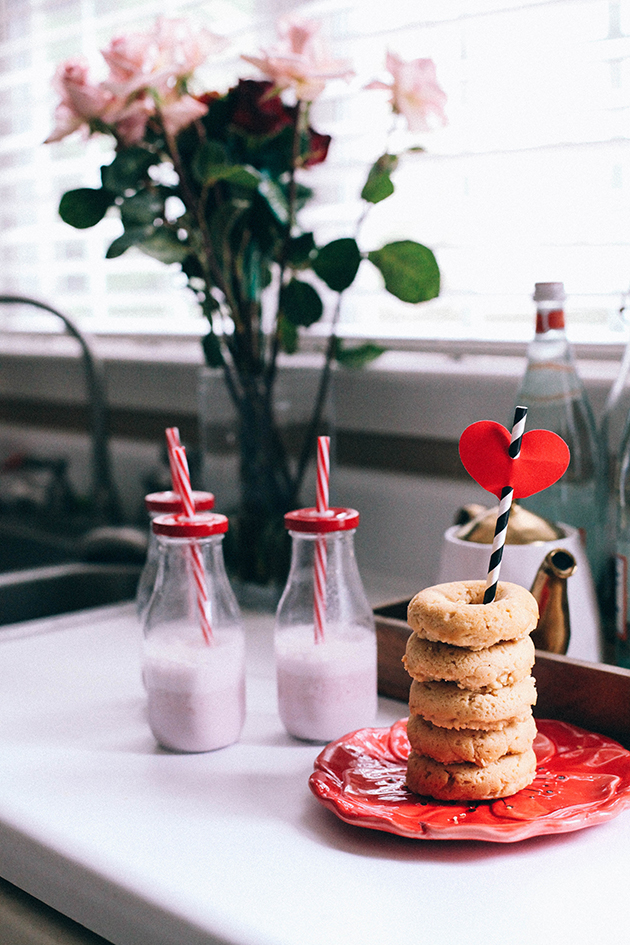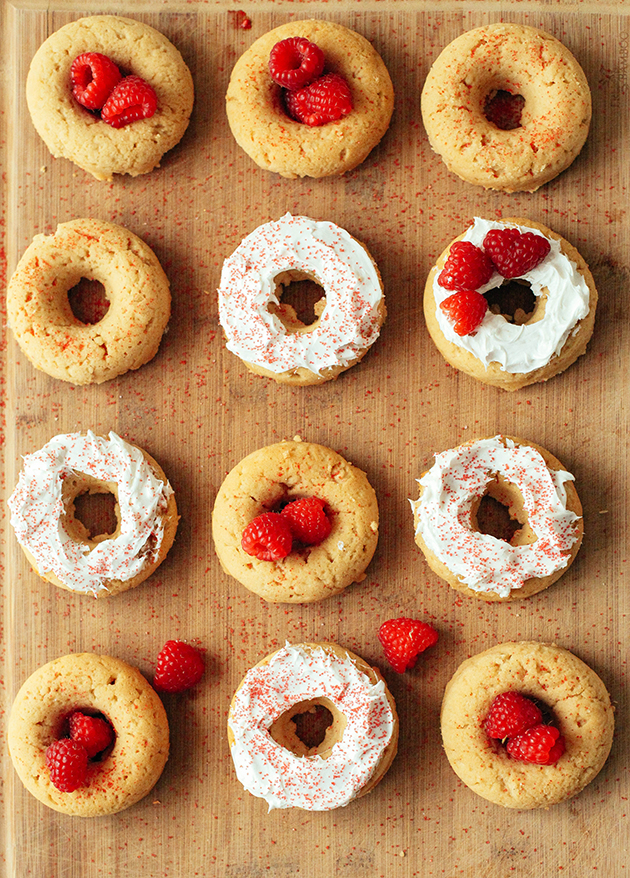 I crave donuts just about every day, anyone else? Considering it probably wouldn't be wise to give into that regularly, I found a good coconut flour cake donut recipe that doesn't have to be categorized under guilty pleasure. Super simple to make, and maybe not as sweet as your standard cake donuts, but you can always slap on some icing if you need them sweeter. A healthy Valentine's Day breakfast option along with some raspberry milk (no dye)!
Cake Donuts:
I used Tasty Kitchen's Recipe
Slight adaption: Added a little more flour, and substituted some of the honey for raw maple.
Make sure you have a donut pan.
Raspberry Milk:
4 c. Milk
Small quart of Raspberries
2 Tbls. Raw maple syrup
Found the milk bottles and straws in the dollar section at Target:)
I like Valentine's Day more my little ones than anything else….ok and maybe the flowers. My mother always made it special for us, so I am trying to keep up with her rad traditions. You all should also check out these adorable DIY candy heart boxes, fries before guys printable, and the cutest gold foil heart shirt. What can I say? I am a sucker for it all.
I've got a really cool post on relationships coming up this week, so stay tuned!