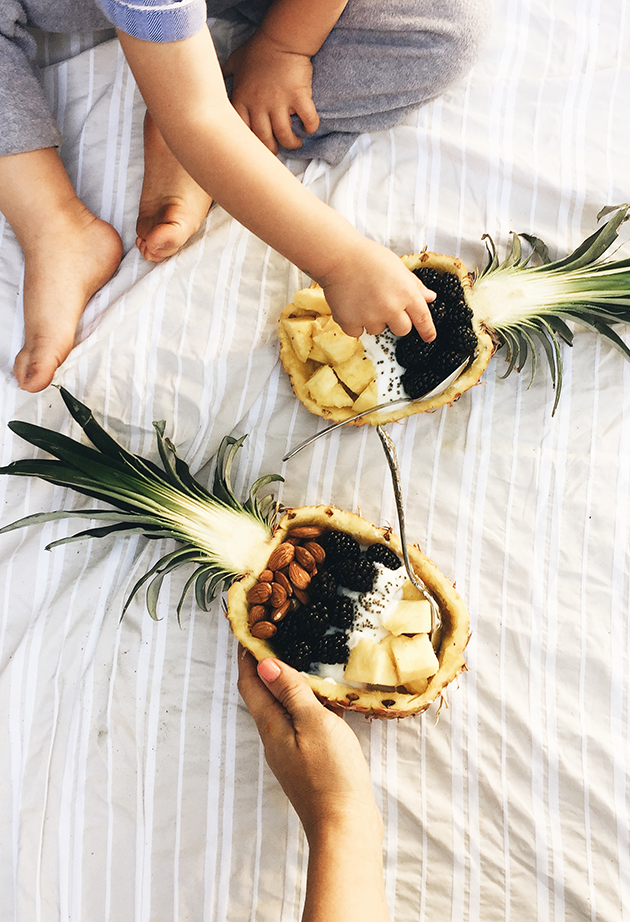 Honest report: I still had cereal twice this week. No excuses, I just love a good bowl of quaker oats. Better than 6 times a week, however, I'm determined to kick out all sugars at least in our breakfast routines. These pineapple breakfast bowls were the result of a really good produce sale at the local market. These were the gut punch I needed after a cheat on carb filled weekend. There is something about eating a smart breakfast that prevents me from caving to cravings the rest of the day….or until about dinner hour when I grab the dip and chips.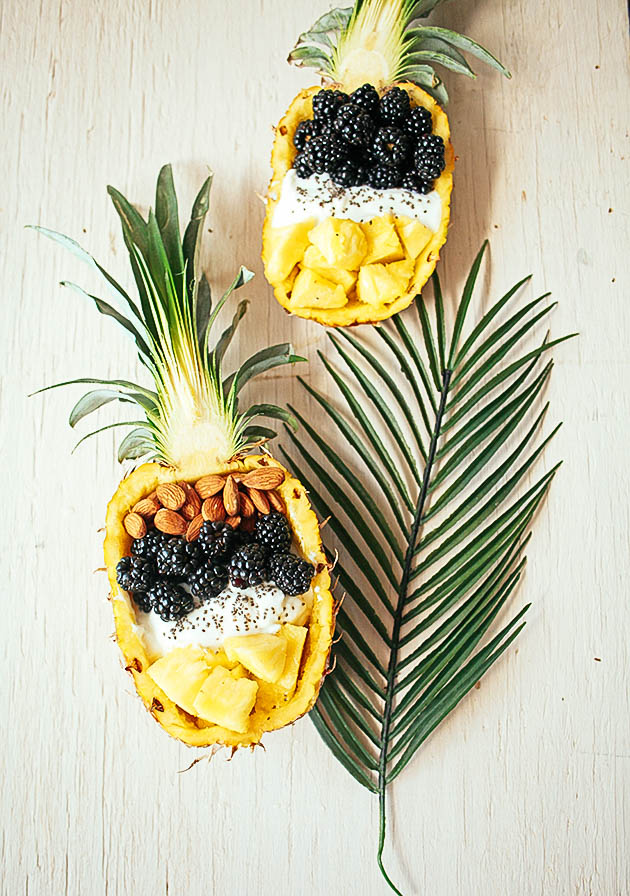 Pineapple Breakfast Bowls
1 Pineapple
Scoop of Blackberries
Scoop of full fat greek yogurt
Chia seeds
Almonds
I just sliced the pineapple in half, and diced the insides before I scooped out the juicy inners. It was a big hit with my two year old as you can imagine.
Stay tuned for more breakfast ideas. I'm working on em. Until then, here's last weeks!