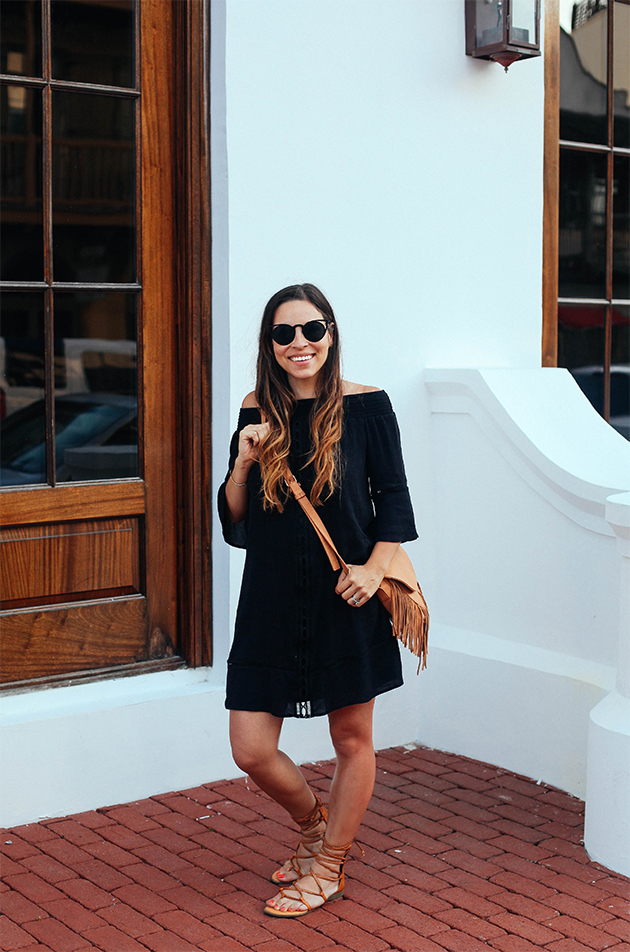 Dress: Option 1 or Option 2 // Sandals // Fringe Tote // Sunglasses
Wanted to thank you all so very much for the kind words and congrats over our 5th baby chic announcement. I wish you knew how incredibly uplifting that was for me. I guess you know now why I put the 31 Dress series on hold, and why I have been debating what to do with the series. To be honest, putting your evolving pregnancy body on display doesn't sound appealing to me, but I do want to share the dresses I find that make me feel comfortable and care free…because what a difference that can make when you are carrying a baby, right? So maybe I won't hit 31 dresses this year, but I will post a few looks along the way this pregnancy. Sound good?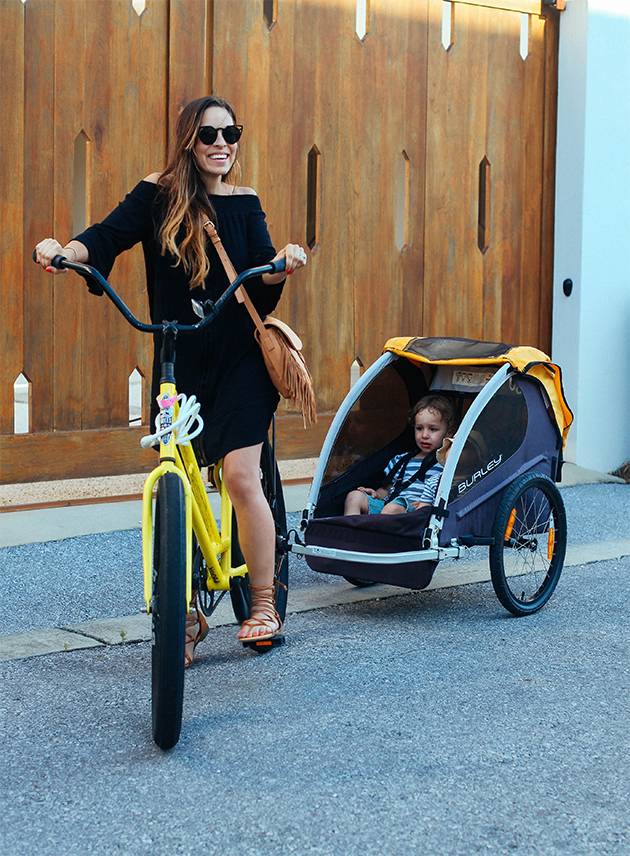 Wore this bell sleeved black dress and gladiator sandals for an evening walking and biking in Rosemary Beach. One of those dresses that are light and flowy and nice to slip into after you have been in the sun all day. Toting three babes at once on a bike however….not so nice and flowy (notice Max's cranky face?), but thoroughly entertaining.