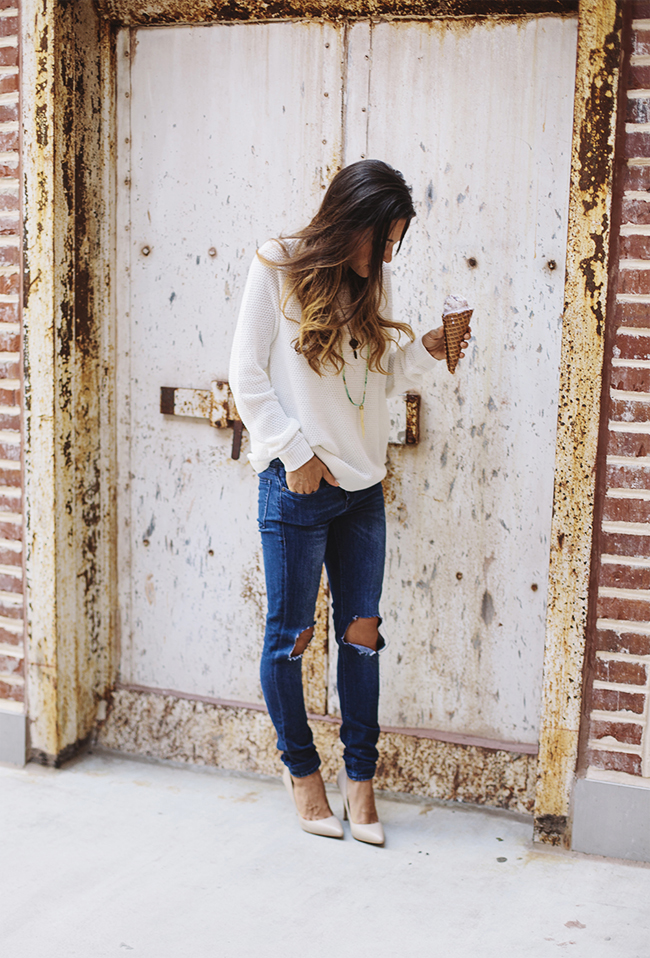 I always hold out on purchases till the really good sales come around. Since the Nordstrom Anniversary Sale is now open to the public today, I wanted to share which items I think are worth the buy (if you can get them before they sell out – holy toledo), and which are worth the splurge or save. This is the sale that is actually a season ahead so instead of summer items you can actually get jazzed about the cooler temps around the corner. If I am being honest with myself, they are way further around the corner here in Atlanta than I'd like, but let's pretend.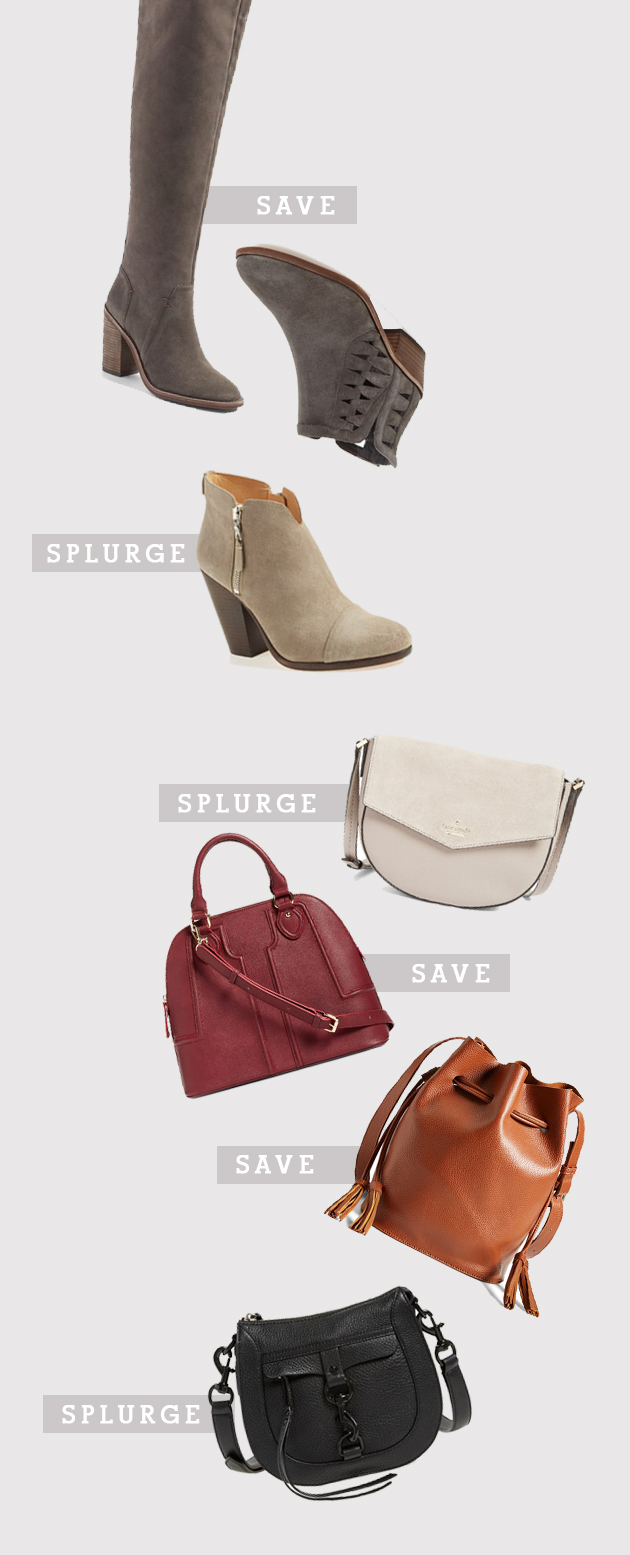 From top to bottom:
Save – Over the knee boots, Cutout booties
Splurge – Booties
Splurge – Leather and Suede Crossbody
Save – Structured Dome Satchel
Save – Street Leather Bucket Bag
Splurge – Black Saddle Bag

I have learned that three pairs of cheap boots won't last half as long as one good pair of well made ones. There are so many good options for a steal right now! As far as handbags go, I don't pay as much attention to the quality if it is just a trendy color or style, but if it's one you will use for life, it may be worth paying a little more for one that will last. (If I can keep it away from little sticky fingers and spilled juice cups!) Couldn't resist this weekender though!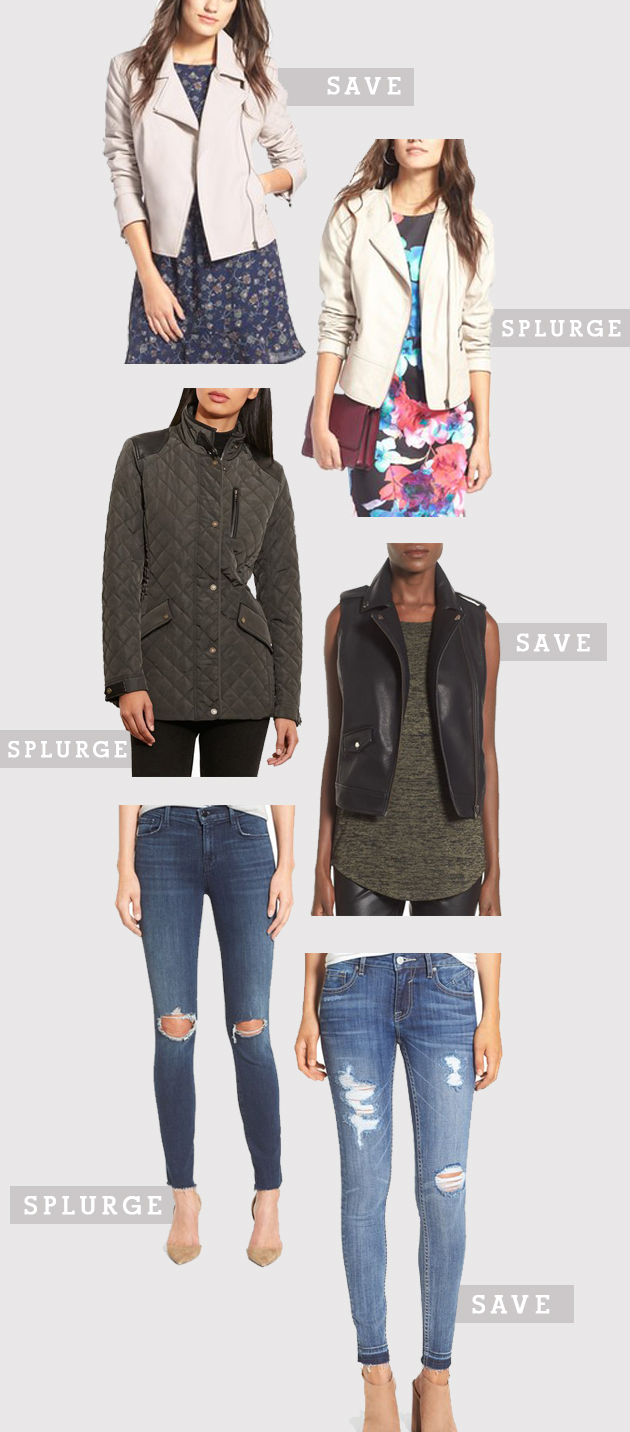 From top to bottom:
Save – Faux Leather Moto Jacket
Splurge – Leather Moto Jacket
Splurge – Quilted Jacket
Save – Faux Leather Vest
Splurge – Frayed Ankle Skinny Jean
Save – 'Chelsea' Destroyed Skinny Jean
Denim is another great category to hit up during the Nordstrom Anniversary Sale. All of my favorite brands are on sale (that last forever and ever), as well as jackets and coats in every price range. Above are a few favorites that are not sold out yet that would work as really good staples for Autumn. I managed to snag the last of this lapel coat I know will be an every day friend.
Hope this round up is helpful! I included some of my top picks for tops and sweaters that are almost all under $50 as well:

GIVEAWAY! Last, but not least, we are giving away THREE one hundred dollar gift cards to Nordstrom just as a thank you to all of you readers who come and support this blog every day. I am truly so thankful for you! Enter via rafflecopter below!
P.S. In case you missed, another reader appreciation giveaway here.
*Photo by Chelsey Heidorn for IHOD