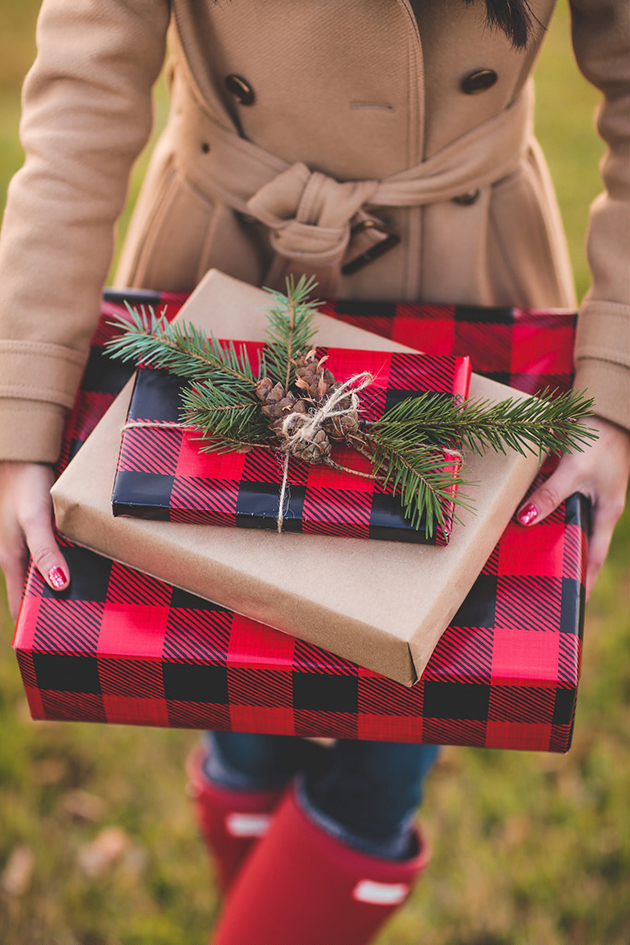 Growing up, my family had the tradition of a gift exchange in which we would all make hand made gifts or re-gift something we knew our sisters or brothers really wanted (hello barbie fashion sketch set). I can still feel the Christmas spirit tingle my bones when I think of some of those memories, and I don't think it is anything money can buy. The season of self giving can easily turn into a mess of materialism. In order to be a blog that promotes the former over the latter, I wanted to be very simple with my gift guides. Ones that will be a helpful guide to avoiding those black friday lines and keeping you at home with your family. So hear is a quick guide for the girl on a budget doing her shopping to avoid the chaos!
Something cozy – A super soft cowl neck sweater, a llama beanie, or plush zipper gloves
Housewarming – Put a succulent in this adorable mini mid-century planter, or for the newlyweds a Mr. & Mrs. set, or a family advent calendar candle
Coffee & Cocoa – How about a cableknit mug & cocoa set, along with this But first coffee print, or this coffee canister
Self-care Spa – Travel size detox duo, my very favorite lip scrub, or an amazing grace all in one wash.

Travel light – Life saving red-eye flight kit, a hand sized I don't sweat I sparkle kit, or a Rose gold passport case and luggage tag
The First Noel – christmas throw, personalized fair isle stocking, or vintage looking ornaments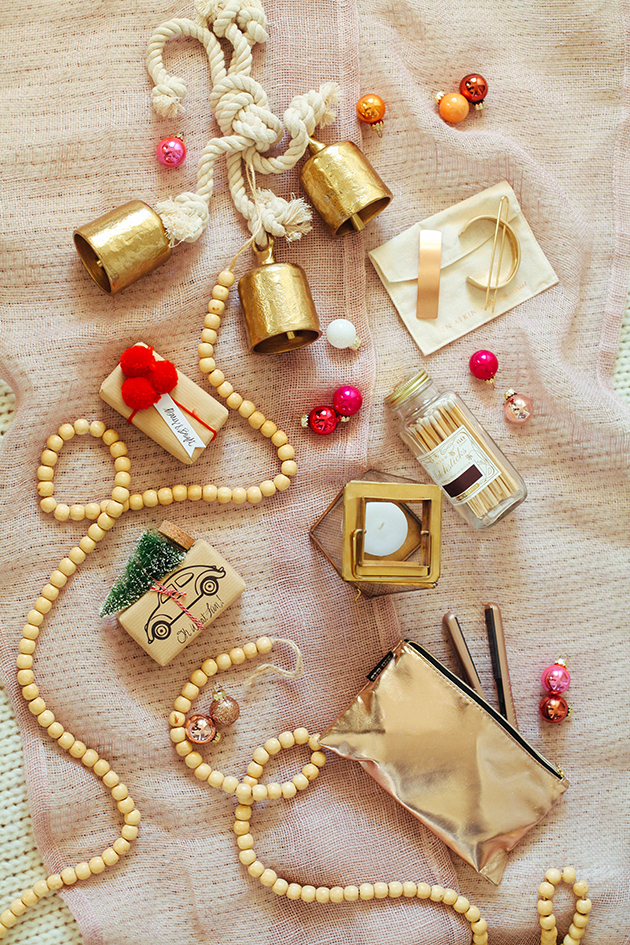 I also found some really fun gifts/stocking stuffers for friends and teachers this week that were also all $30 and under as pictured above!:
golden bells
copper and gold hair barrettes
pom pom and tree topper gifting soap
matches and mini lantern
mini styling iron
This year my family is spread far and wide for Christmas, and as much as it breaks my heart, I find consolation in our annual gift exchange. Many years later we still keep the budget low so we can get creative. We draw just one name, and ship our gift for those who are far away. I will be trying my best to hand make at least the gift tag in addition to the budget buy to add a little nostalgic cheer.
Any cool DIY's or budget buys you have found? Let me know!
P.S. Are you signed up the IHOD email list? I will be sending out a few bonus gift guides for email subscribers:)