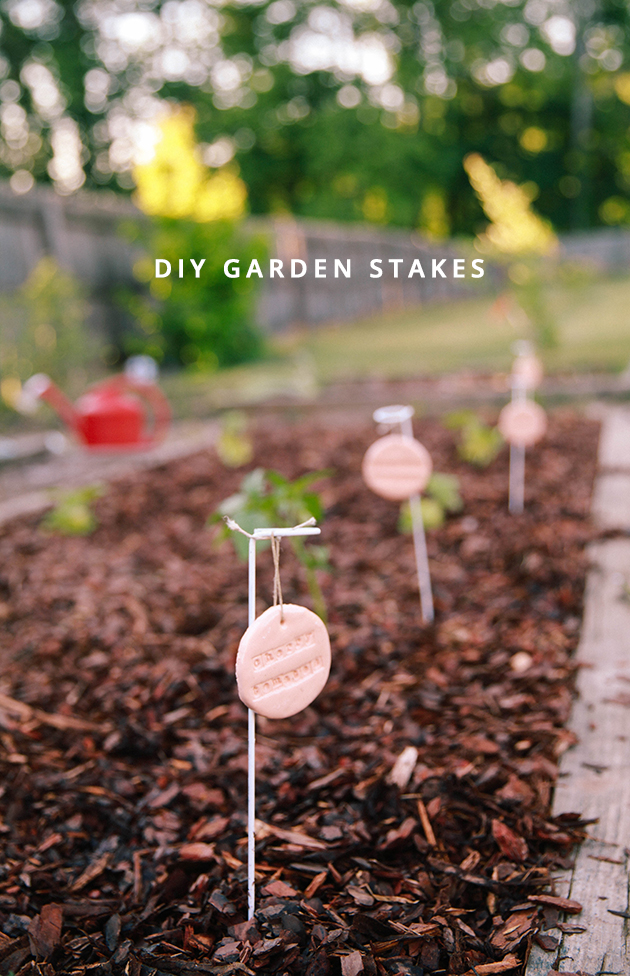 Since we bought our first home last year, Gabe (the green thumb in this relationship) almost immediately put shovel to clay dirt and planted all kinds of fruit trees. This year, we took advantage of the old garden beds that came with the house and planted even more vegetables and fruits to give our kids a chance to start gardening! You know, that whole fulfilling thing of working with dirt and seeing the work bear fruit;) We made these DIY garden stakes to keep track of the young starts. They are super simple to make, but such a fun gift to give for the green thumb in your fam!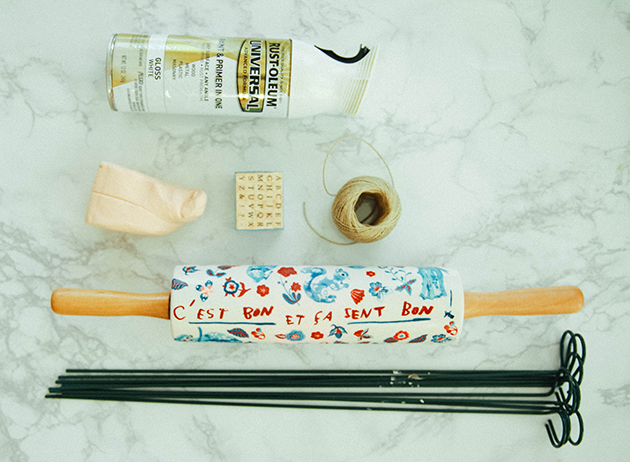 DIY Garden Stakes
Supplies:
Baking clay (Michaels)
small stamping letters (Michaels)
18 in. metal plant drops (home depot)
circle shape cutter
twine or hemp cord (any craft store)
wax paper
baking sheet
spray paint (optional)
clear spray coating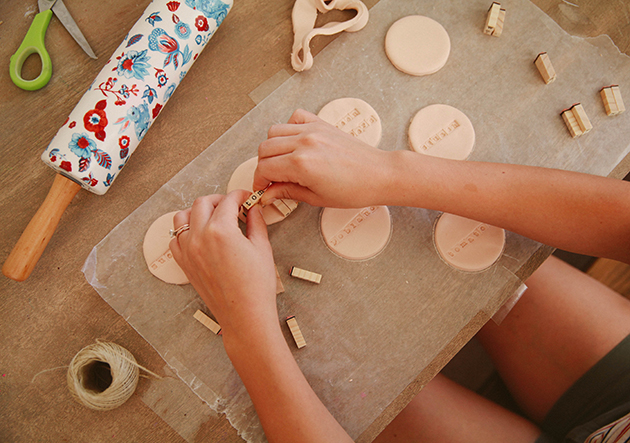 Instructions:
1) Lay out wax paper, and roll out your baking clay on top of it until it's about a 1/4 in. thick. Cut your circle shapes using a glass cup or circle shape. You can use large for garden stakes or small for an herb garden.
2) Once you have your shapes, use the letter stamps to press gently into the clay spelling out your fruits and vegetables. For the small herb garden markers, I just did a single letter.
3) Using the end of your metal stakes, poke a hole at the top of each circle (about a 1/4 in. from the top).
4) Place the clay shapes along with the wax paper on a baking sheet. Bake according to package directions, usually at 275 degrees for 12-15 min.
5) Once they have cooled from the oven, spray paint the clay pieces with a protective finish so they last through the wet weather!
6) cut small pieces of cord to loop through the small holes. Tie in a knot and hook onto your metal stakes.
*You can spray paint your metal stakes any color you like! I just used a white primer + paint spray because I had it on hand which makes them stand out more in the garden.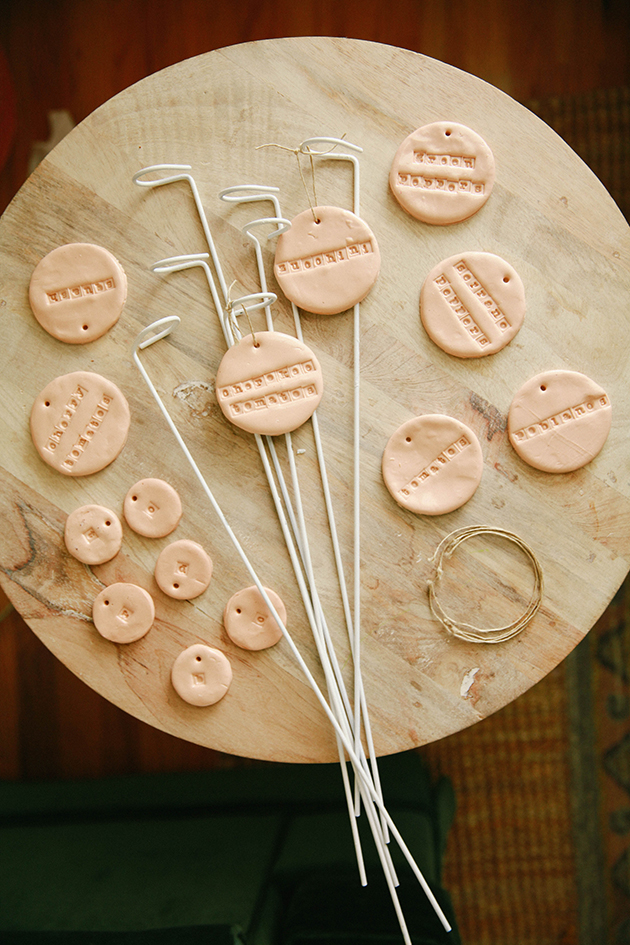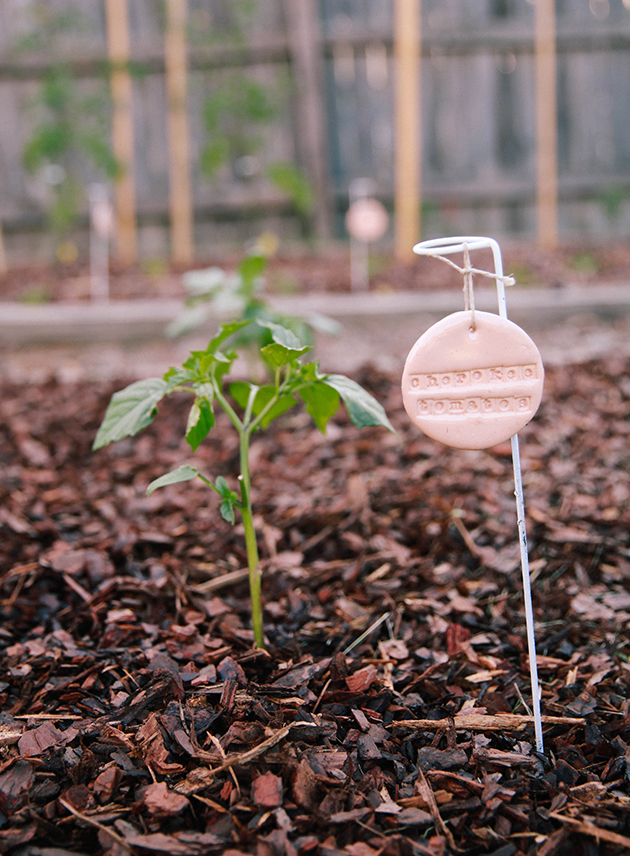 We are currently growing all kinds of peppers, tomatoes, squash, zucchini, watermelon, strawberries, and blueberries! Our herb garden includes cilantro, basil, thyme, oregano, parsley, and dill. The kids helped us dig and plant the garden, and are helping us water them each sunny day. Crossing my fingers they get to see these plants grow and become part of our summer meals! We will keep you posted on this riveting adventure;)
Let me know how this project turns out for you! x