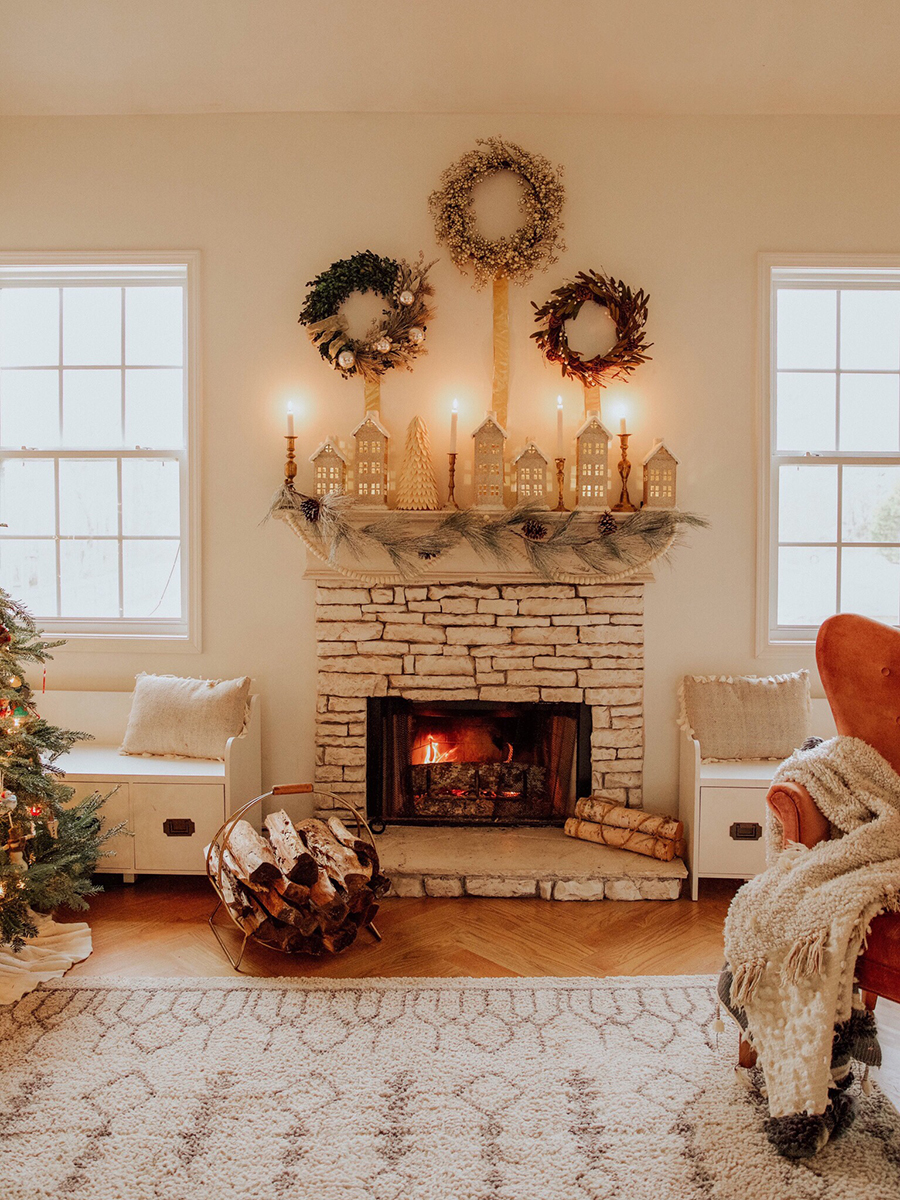 As you know, simplicity is something I have been focusing on this year, and the holidays have already felt so much lighter as a result. I have in a way removed all of the expectations I usually place on myself to do, see, and check off the list before the 25th. It is something I always say I will be better at, and yet I fill my plate till it is overflowing. Why do we feel the need to do all of these things in the first place? Is it a fear of missing out? Or maybe quite the opposite…we feel the need to stuff. To stuff our minds and schedules to make sure we maximize every bit of happiness possible? Isn't it funny though, that in the moments where I felt like I was forced to be still, the relief and the peace came?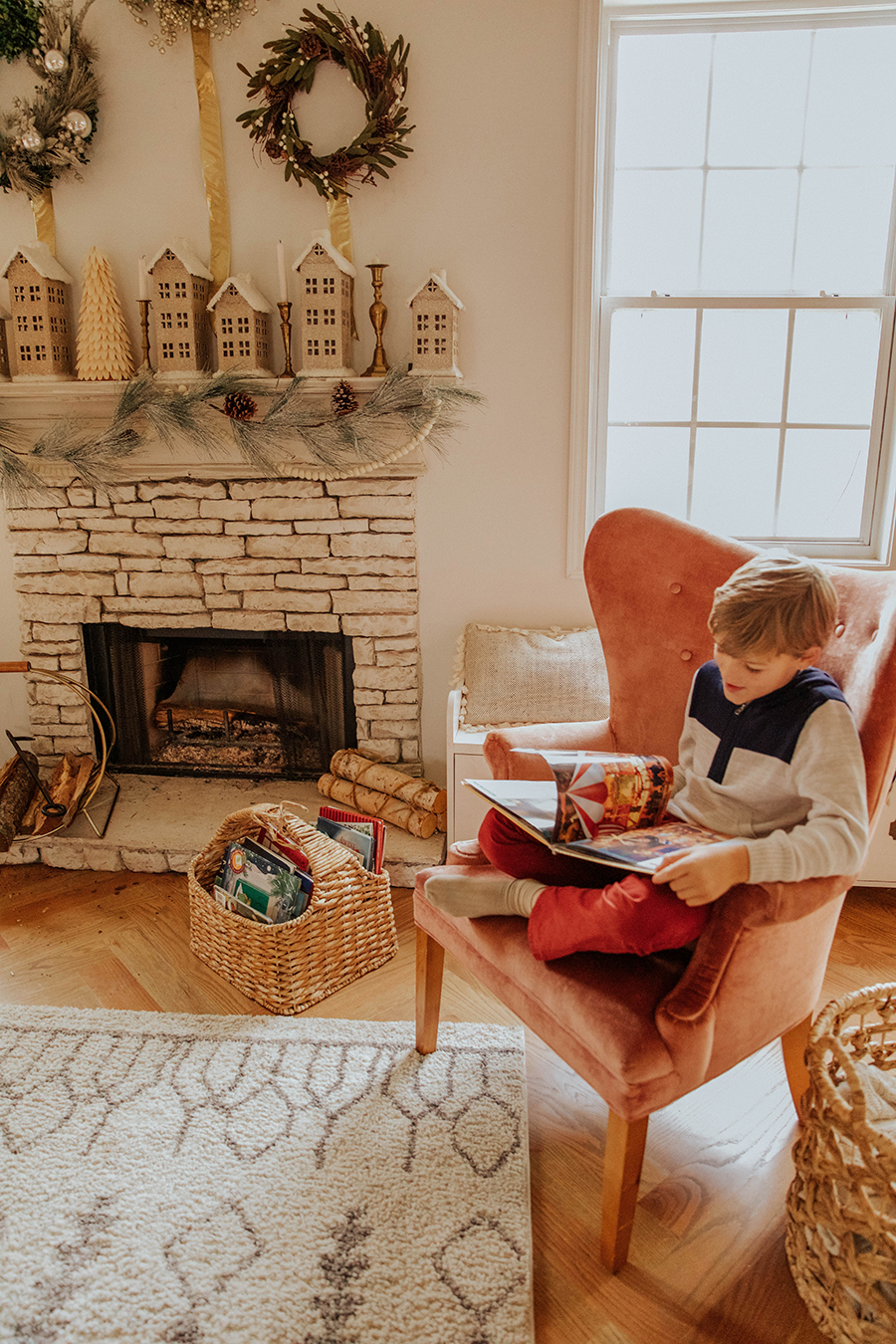 Ever since I was little my mom an dad started a 3 gift on Christmas tradition. 3 gifts for each of us kids, just like on the first Christmas. It is something that helped us all keep the perspective that this day was bigger than us receiving gifts. God in His goodness was sharing His birthday celebration with us. That stuck with me throughout my life, and we started this 3 gifts tradition with our own children. It's given us a more simple approach to gifts, and to be honest, so much less stress! It also started an entire chain reaction of giving myself permission to do things differently. We have been focusing more on quality time and meaningful activities, and I know deep down this is something we all needed.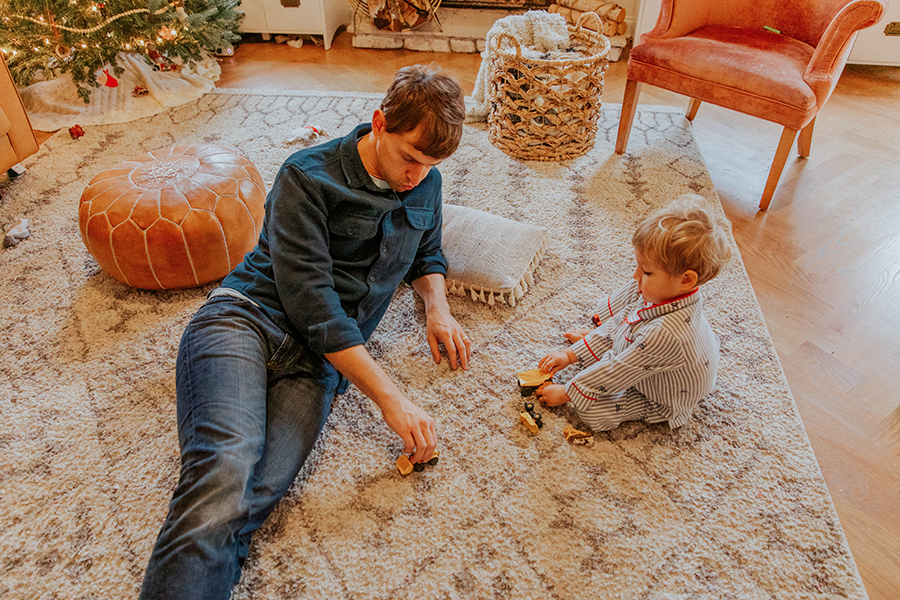 Christmas has become quite the festive array of stimulation, and we feel the cultural pull to make sure we take part. However, when we leave no white space in our calendars, there is no room left for the things that actually allow us to connect with our lives and the people in them. The other day I decided I wasn't going to host our annual Christmas party. I originally thought because it was a good thing that brought old friends together, surely it must go on! What I am coming to realize though is I don't take the time to think through the actual time and energy involved in an event leading up to it. Instead, I am going to use the time it would normally take for me to prep for a party to do simple service projects with the kids. It isn't a big shift, but it was enough to see the difference that one choice made on the coming week. More peace.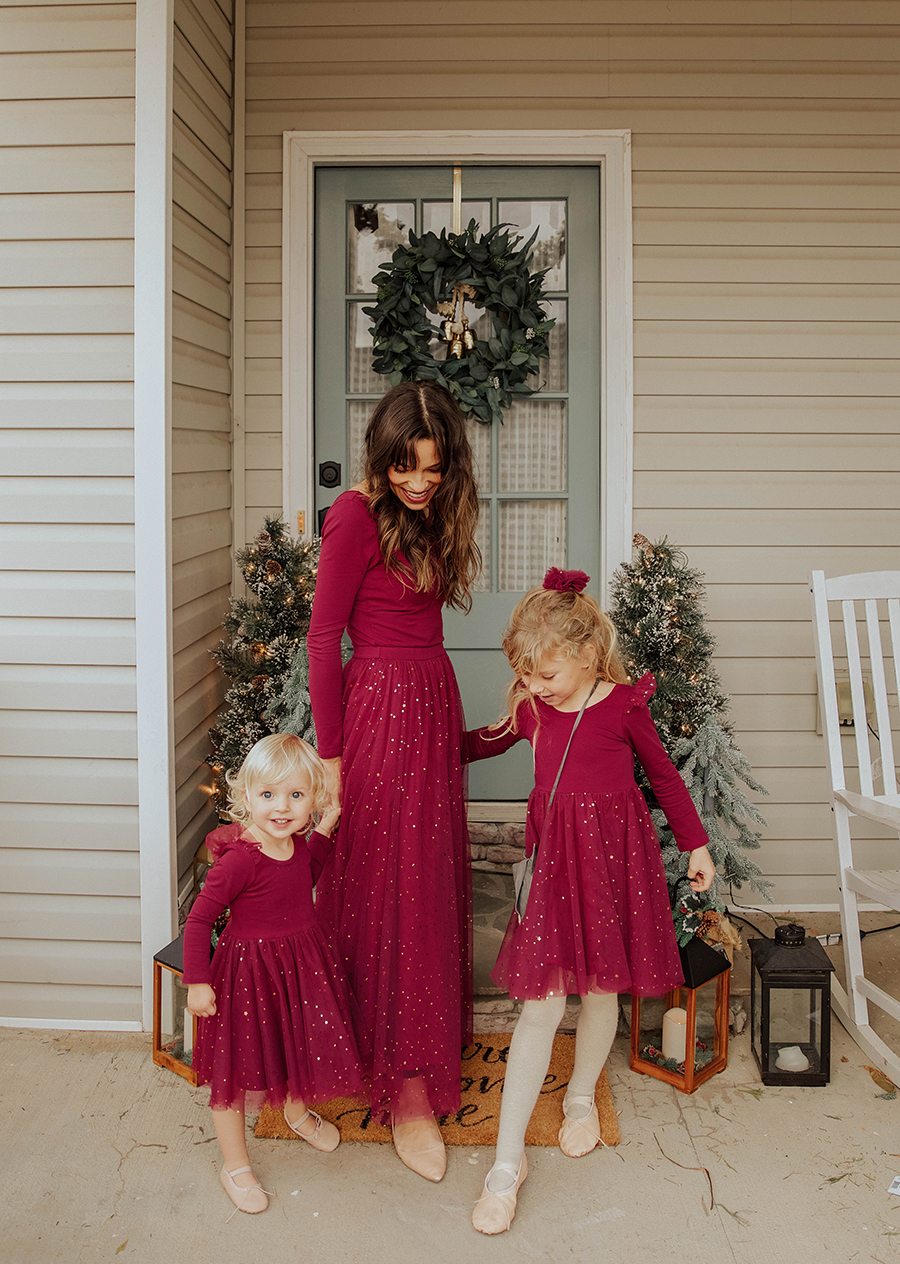 (Dresses by my talented friend at Ele Story)
We also decided this year we would just a few activities as a family. That would be plenty for all of us! Instead of a parade of one fun thing to the next, we can actually appreciate and enjoy the few things we do choose to do. I took my older three to see the nutcracker this week, and we hope to drive around to see lights or go ice skating next week. Other than that, I am letting it go, and allowing contentment to replace the anxiety.
If you are feeling the pull to make room for more peace this season, don't be afraid to let some things go. Holiday cards can arrive on New Year. Not everyone in your life needs to receive a gift! Your kids will be just as happy to have a hot cocoa date at home than a full on day trip to the local Christmas extravaganza;) Reminding myself these things daily, because the habit of doing isn't easily undone.
Lastly, several of you asked for gift recommendations, so here are a few items we have done in the past or are doing this year for our kids that have provided hours of good play time, imagination, and creativity. Including both boy and girl ideas because I know it can be hard to find!
Smarty Pants Builders Magnetic Tiles – These give you a lot more bang for your buck, and every single one of them loves these!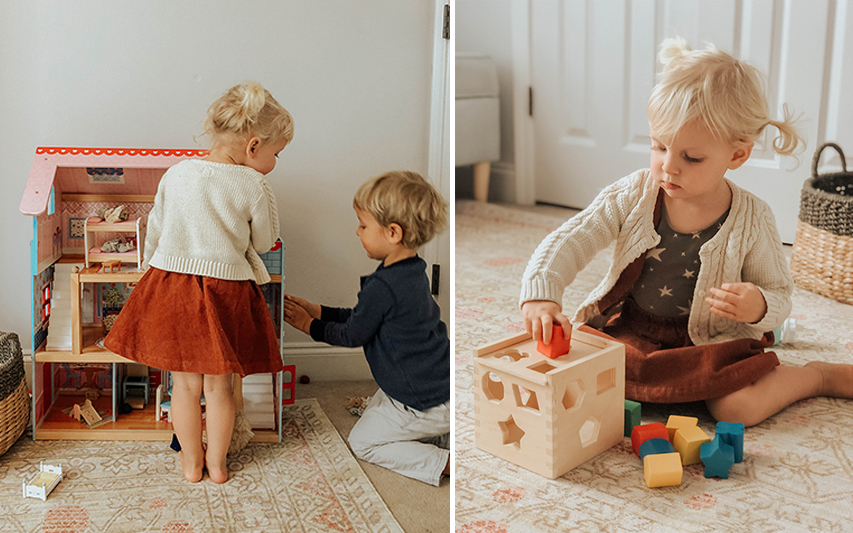 Toddlers:
1. Leapfrog letter factory game
2. Wooden block set
3. Musical tea set
4. Stackable rainbow
5. Fisher Price Retro Record Player
6. Magnetic Fishing Game
7. Step 2 motorcycles (Rocco and Zelie LOVE these.)
8. Magnetic Drawing Board
9. Calico critters for the dollhouse
9. Metal Construction Trucks
10. Magnetic anatomy set
Boys and Girls 5 and up:
Smarty Pants Builders Magnetic Tiles (all ages)
Sewing Basket Starter Kit
Wonderloom bracelet making set
Catan Junior
Kinetic sand sets (all ages)
Telescope
Walkie Talkies
Lego classics
Rocks and Minerals Geology game
Polaroid camera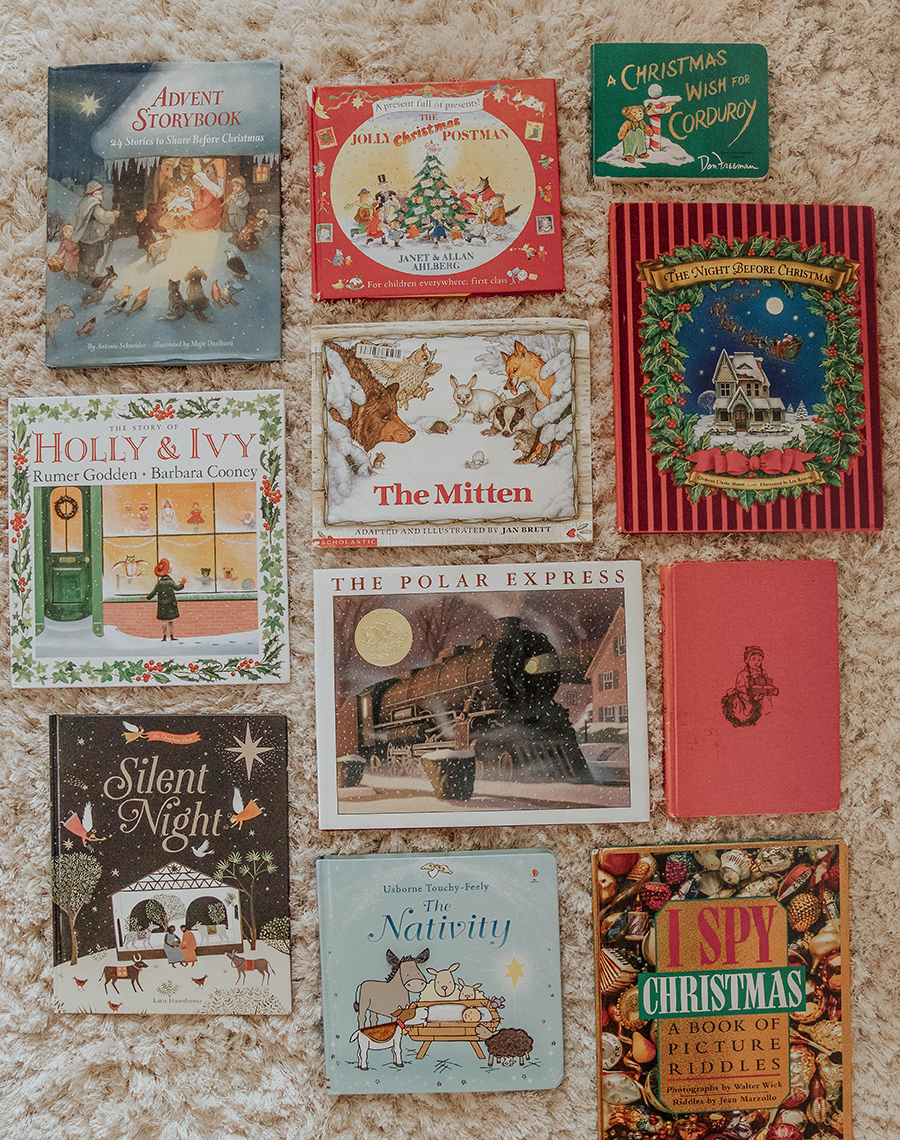 Some favorite books:
1. Advent Storybook (faith based)
2. Jolly Christmas Postman
3. A Christmas Wish for Corduroy
4. Holly and Ivy
5. The Mitten
6. The Night Before Christmas Pop Up
7. Polar Express
8. Merry Christmas from Betsy (an oldie from my mom's era!)
9. Silent Night
10. Touch and feel Nativity book
11. I Spy Christmas
12. Unwrapping the Greatest Gift (faith based)
I hope this is helpful!
I would love to hear more about your family traditions either growing up, or what you do now during the holidays. Wishing you all a restful weekend!