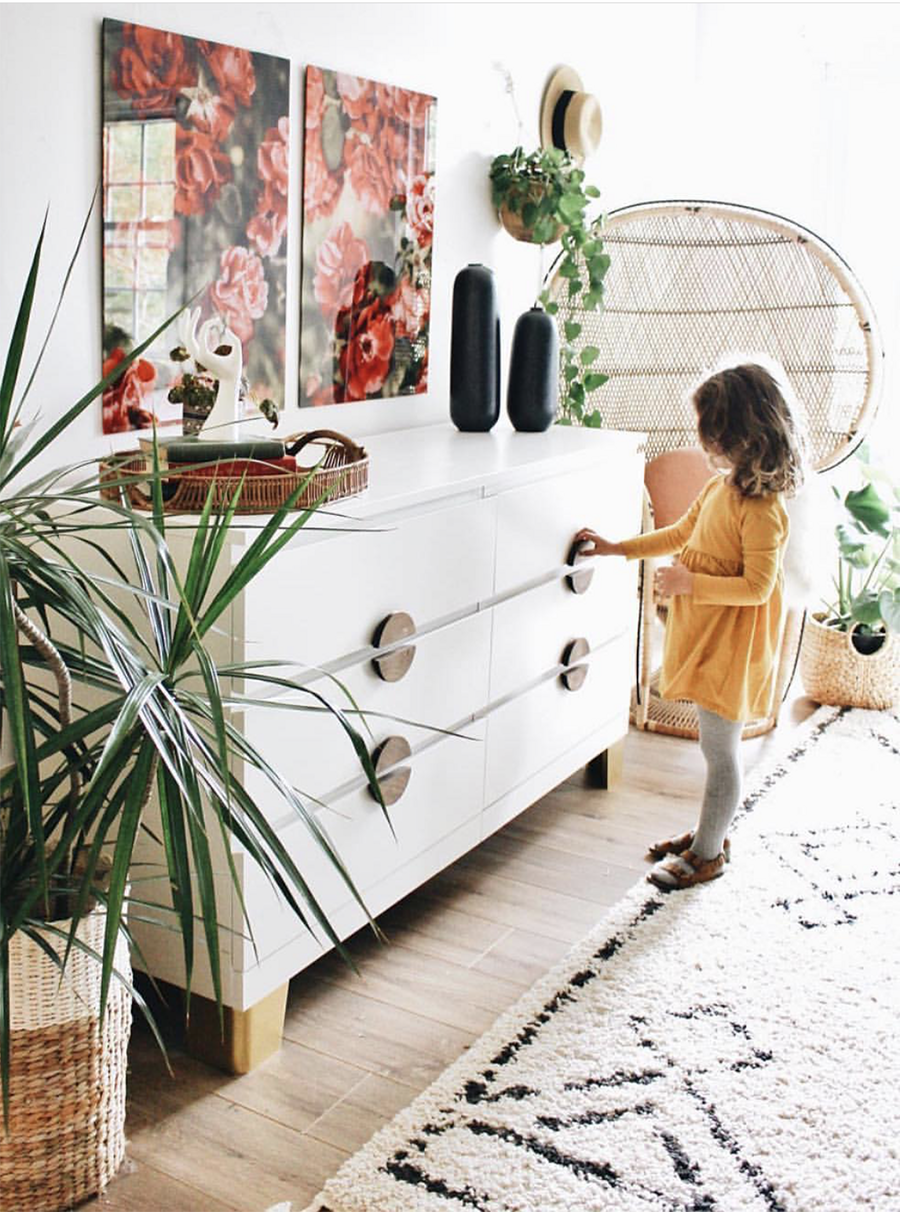 (via House on a Sugar Hill)
Rounding up this month's favorite things in one post! What caught my eye around the web, a few things that have impacted me for the better, and a few things I am currently using and loving…

I absolutely love what House on a Sugar Hill did with our rose print downloads! She had them printed on glass from Fractureme.
This water bottle has actually helped me to drink more water every day!
I completely fell for a facebook ad the other week, and much to my shock, this little pod is really help improve my posture!
Currently reading this book, and I am only a few chapters in, but man those pages are marked up and highlighted! Also downloaded this book to listen to on audible during carpool hours.
A few children's books I am loving – Quirky Quentin is a beautifully done book that helps children better understand the great things about their friends with autism. I can't recommend it enough. My kids also really loved More than Food about the love of a mother.
An uplifting instagram account I've gotten so many good nuggets of wisdom from!
Does anyone have this hair tool? Is it worth the hype?
My friend Emily introduced me to this workout wear line. I'm intriqued!
The one step skin care item for winter I can't get enough of. And this healing balm is saving my dry hands.
Brittany Jepson opened a valentine shop that is quite spectacular. All the heart eyes. I recently met her and her little one in person, and she is as lovely as you would imagine her to be.
Going to give some of these recipes a try for my family!
We've been documenting the $500 powder room renovation challenge on insta stories and saved them all to highlights if you want to catch up there. We will have a full video for you next week:)

I'm off to a women's retreat in the north Georgia mountains this weekend, where you have a good amount of time for reflection and QUIET which I am so eager for! Making time for things like this is hard, but I now see it as a necessity. Only possible thanks to Gabe, who claims to love having all 5 kids to himself!
Have a wonderful weekend ahead~