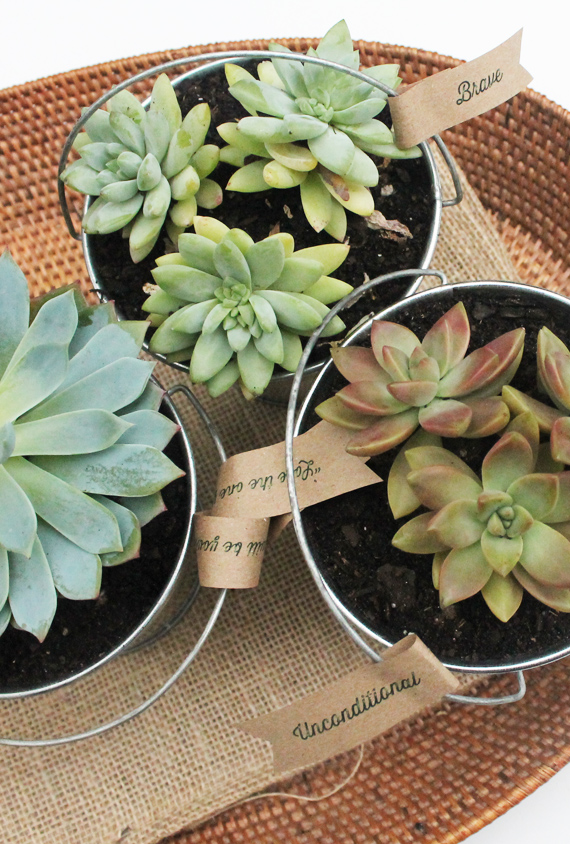 I won't have the gift of being with my mother this year on mother's day, but I have some friends who are rockstar mothers who I will see throughout the week. This is an easy way to take that bouquet of flowers to the next level and personalizing it for a friend, sister, or your own mother. Our friends who are not yet mothers or who are unable to have children should receive one too! We all share that heart naturally drawn to love and service.
Customize your own bouquet by making it a personal affirmation tribute! Use a single floral bloom or gather a whole bunch:
1) Print off the free printable on kraft paper or any color paper you choose.
2) Cut into strips, and trim a bunting edge.
3) Wrap around the stem and use a glue stick to secure.
4) Wrap a quote around the center if you are doing a bouquet or add some nice ribbon to bind. *You an also wrap these printables around succulent pots for an alternative gift idea!
Choose from the list of words or quotes that remind you of that person best. (Thanks to all my facebook friends who helped me think of some good ones!)
How do you all celebrate Mother's Day? Is it a small celebration or do you gather with the large family crowd?
Either way, I hope its an enjoyable one with the best of weather (that is my only request, next to a new non-stick frying pan;)).