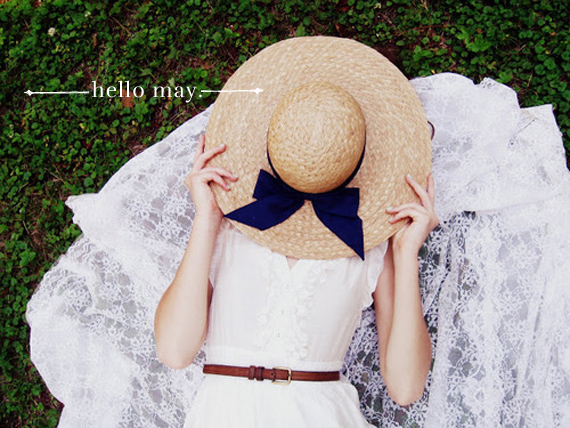 {image source}
Here is a round up of noteworthy news and finds I have to share with my best peeps!:
Are you celebrating Cinco de Mayo? Lovely Indeed shared a fantastic DIY party prop.
Cameron Lyle is the type of news story we should hear about more often.
Soon to be Downton Abbey Clothing line? #imean
First listen to She & Him: Vol. 3 – loving the retro vibe.
My Catholic friends will appreciate that Pope JPII is going to be canonized. He is a personal hero of mine, so I am tempted to hop a plane to Rome in October to be a part of the history.
Suddenly I have an urgent need for PVC pipes.
Additional 25% off sale items at J.Crew. (Always wait for the sale on sale;))
Gabe and I are trying to get out to see this movie over the weekend. Will you be watching?
Em Henderson's 5 Tips to a Timeless Childrens room.
Audrey Hepburn would have been 84 tomorrow. Stumbled across this image I hadn't seen before:)
_______________
Hope you enjoy your weekend friends! And hello May, you are one of my very faves.