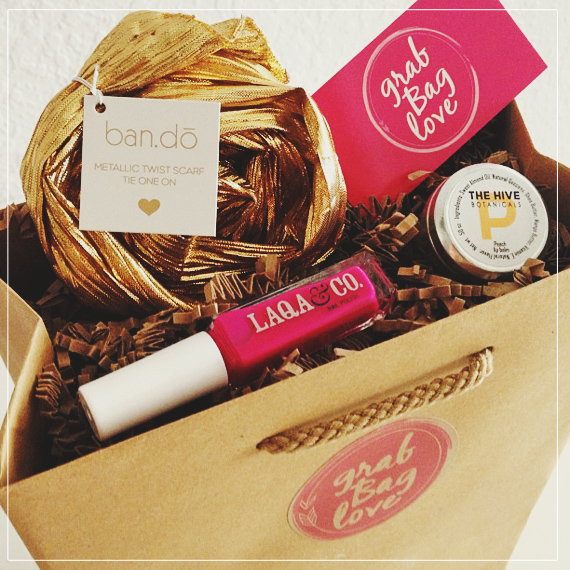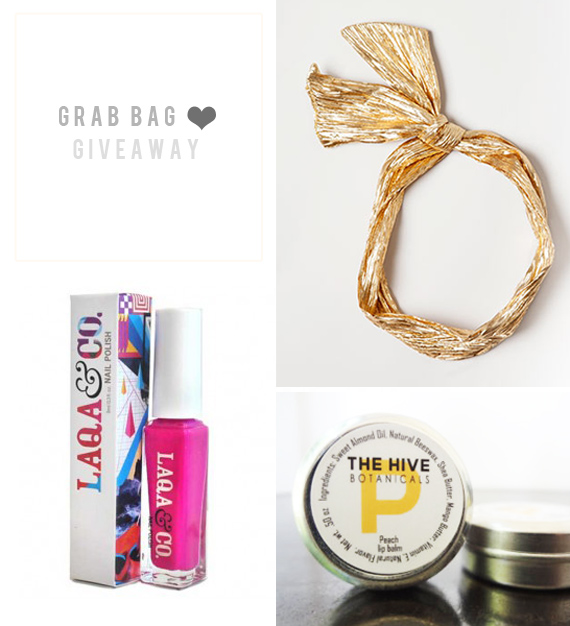 Ahhh I love a good giveaway and this my friends is a good one. The kind of thing you would give all your girlfriends except you secretly wish to keep it for yourself;)
Grab Bag Love is a site where you can sign up for a bag of surprise goodies at a great discounted rate AND its non-subscription so you don't have to worry about committing to a monthly fee. You buy when you want one as frequently as you like. Go check out some of the fun options you can choose from!
Grab Bag Love is giving away this fun set to a lucky reader! Set includes:
1) Ban.do Twist Scarf in Metallic Gold
2) LAQA&CO Bounty Hunter Nail Polish
3) Hive Botanicals Peach Lip Balm
Enter through rafflecopter below. We will announce a winner next Tuesday! Best of luck!
a Rafflecopter giveaway
*This is a sponsored post and is 100% my own opinion.