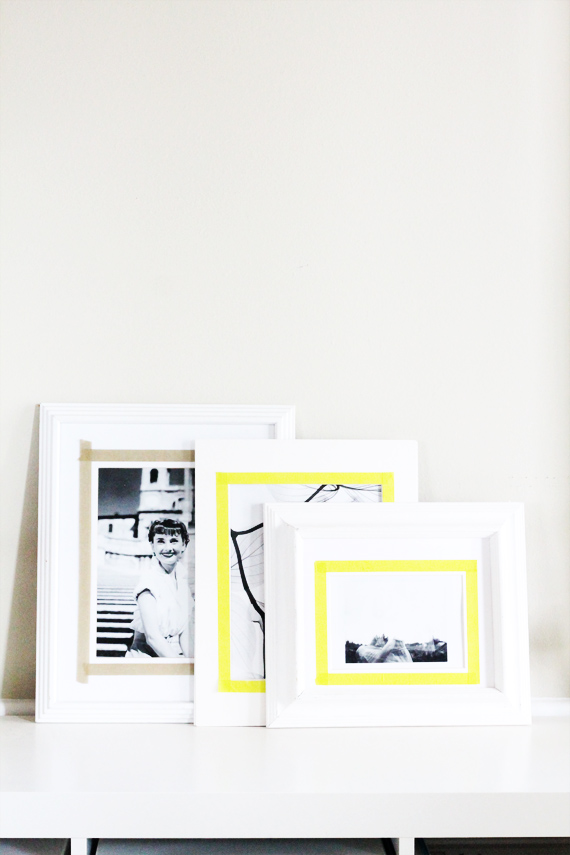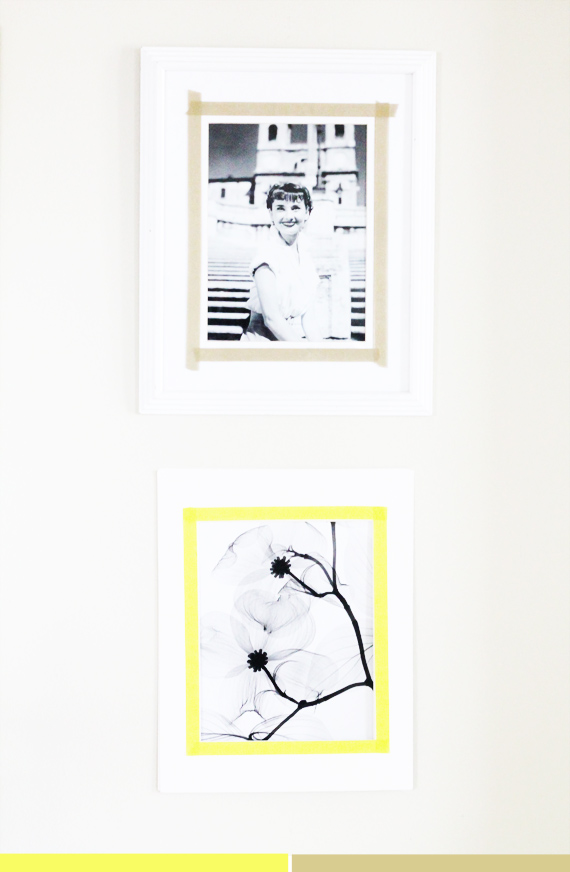 I don't wear a whole lot of neon, but I love seeing it worked into color palates.
Neon and neutral seem to be an opposites attract sort of pair that just work so well together.
I used some gold hued neutral + citrus neon washi tape to change up some frames. You can do this on the matte board itself or even over the glass as shown. A 10 second DIY that is actually a perfect temporary fix if you are indecisive like me;)
Color combos you are crazy about? I will work on some of them for future color theory posts!