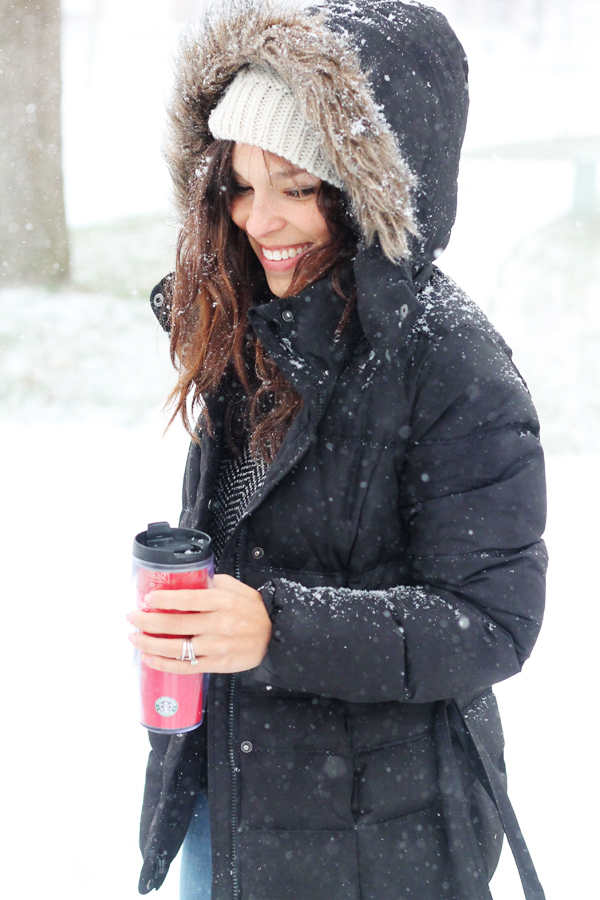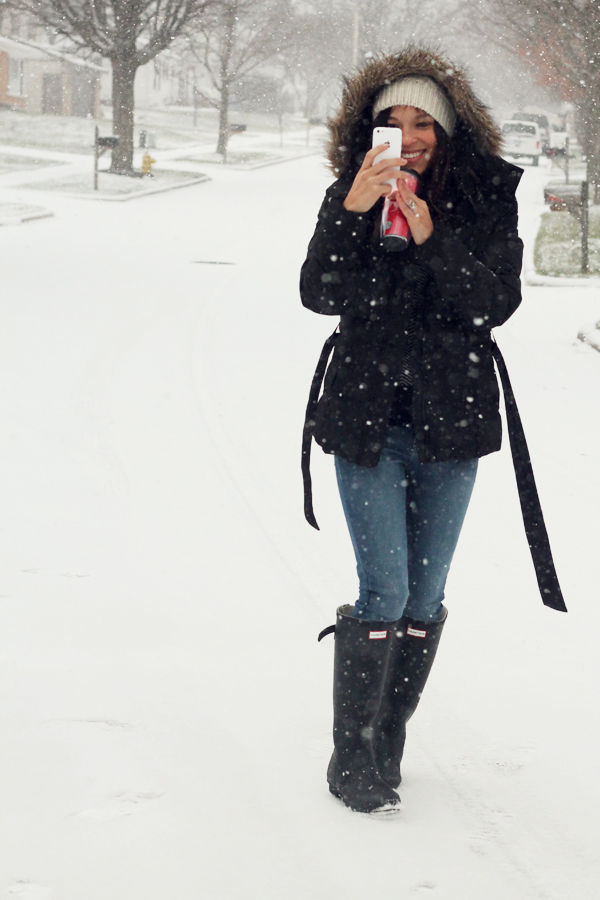 ^^ See the other end of the photo right here😉 ^^
Jeans: c/o Articles of Society
Sweater: Thrifted
Coat: F21
Beanie: Target
Boots: Hunter c/o Shopbop (and if you are in cold weather these liners are a lifesaver)
Winter is really fun during the holidays. Its after January 1st where its not so fun anymore:) We were really lucky to get snow dumped when we were up in Michigan for Thanksgiving. The kids never see snow so they had eyes as wide as saucers. Gabe and I both grew up in the midwest, but I admit the south as spoiled me. I don't have that tough of a skin anymore. 30 degrees has me bone chilled! But I was hoping for a snowfall. It can be the most peaceful thing you experience.
Its actually 70 degrees in Atlanta today. I almost had to get out the shorts. Such confusion!
Hope you all have the best weekend whether you are sub bathing or sledding;)
P.S. Happy feast of St. Nicholas for those who celebrate!