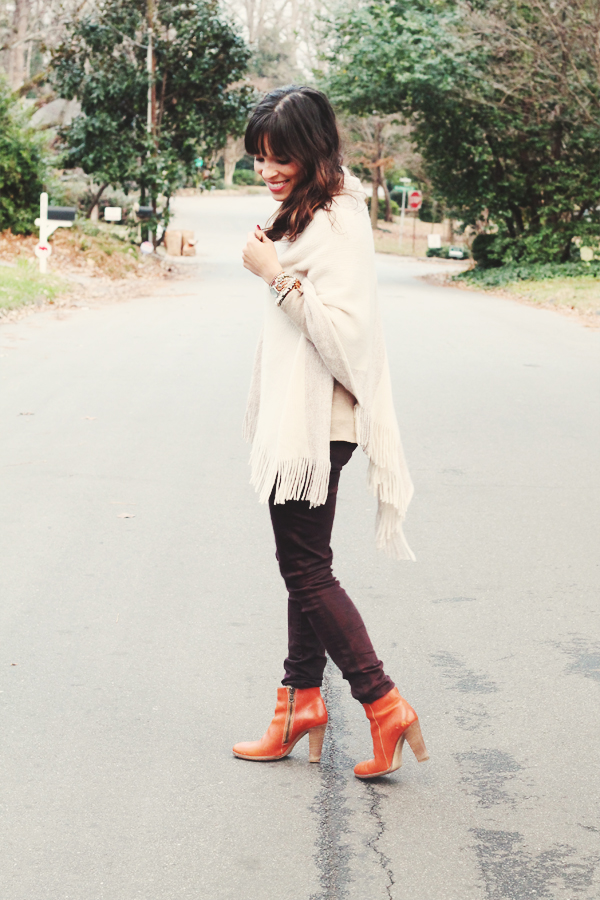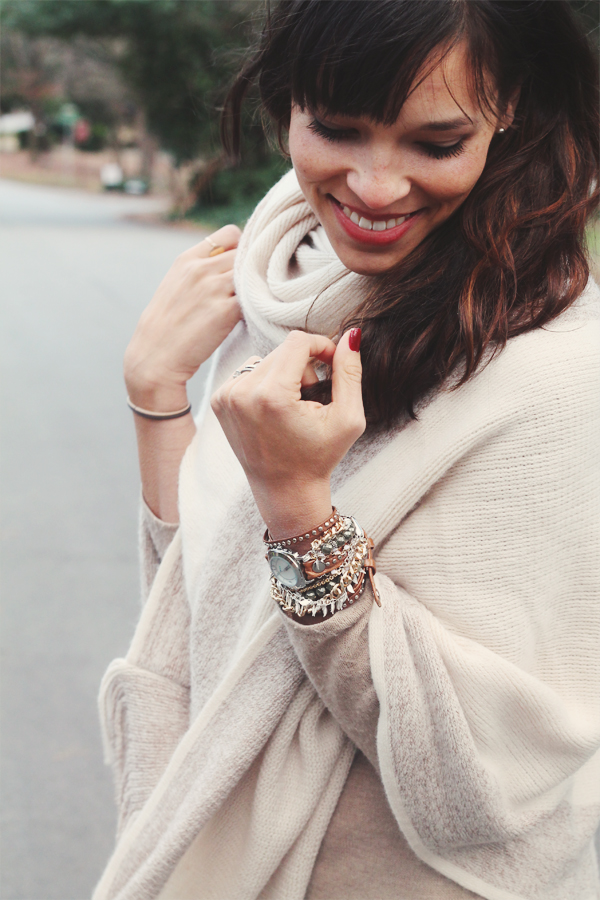 Sweater Cape: c/o Kiki LaRue // Denim: c/o Articles of Society // Boots: J. Crew (similar)
Okay a few things…
1) have had these red wine jeans on repeat because a deep red is actually a really versatile and fun color to work with – especially in November and December when you are feeling a little festive;) Articles of Society denim fits me so well, is comfortable, and affordable…all I need in a pair of jeans! You check out their full line here, #ShowYourAOS.
2) I am pressing pause on the blog at the end of the week for a much needed time to focus on this special time of year with my family. I will have a New Years Resolution post, but other than that, its a few weeks of quiet. I will of course be sharing peeks at our Christmas over on instagram if you want to keep in touch there! What is your favorite Christmas tradition you are looking forward to? I have so many it may require a separate post…
3) The super sweet peeps over at LaMer Collections sent this beautiful watch and let me tell you, its pretty fantastic. Its an all in one wrap watch that makes it look like you perfectly matched and stacked your bracelets;) They are making dreams come true and offering one to a reader as well! I already can't wait to draw a winner. Good luck to all!