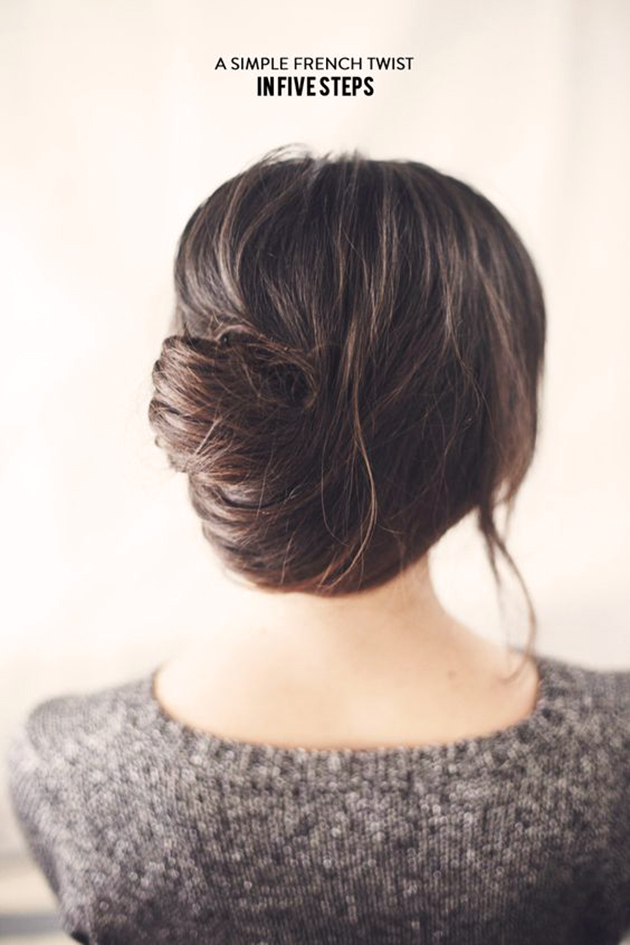 I rarely attempt much of a hairstyle outside of my standard messy bun or lose waves. After trying this 5 step twist, I am thinking I should change things up more often. This is a good one to style for a night out!

Materials
Teasing comb
Bobby pins
Medium hold hairspray
Texturizing sea salt spray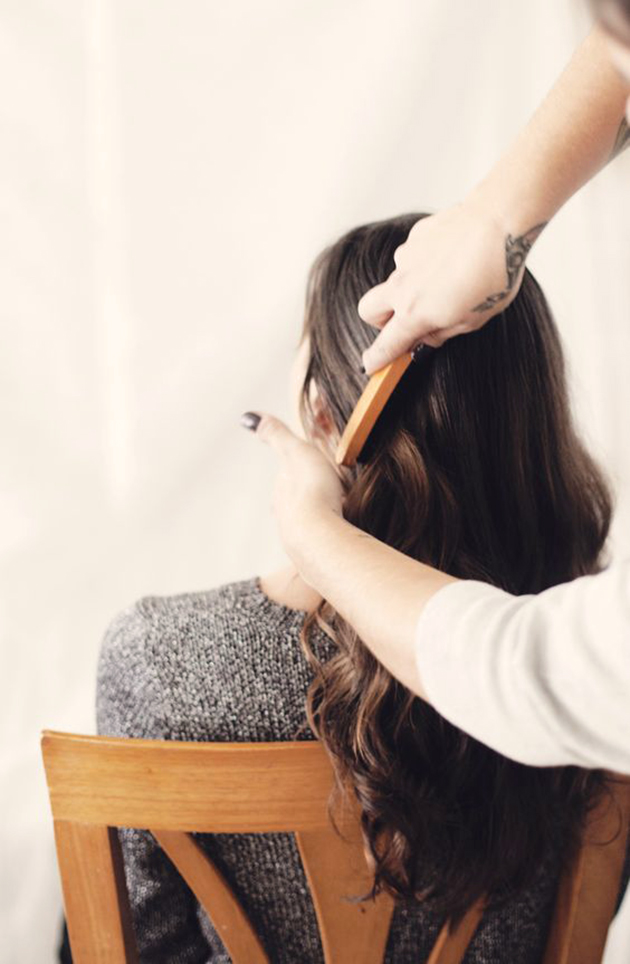 Step 1
Start off with day-old, unwashed hair. This will give you a better texture and more grip for styling. Spray it thoroughly with sea salt spray. Optional : use your hairdryer on the cold setting to dry and set the spray.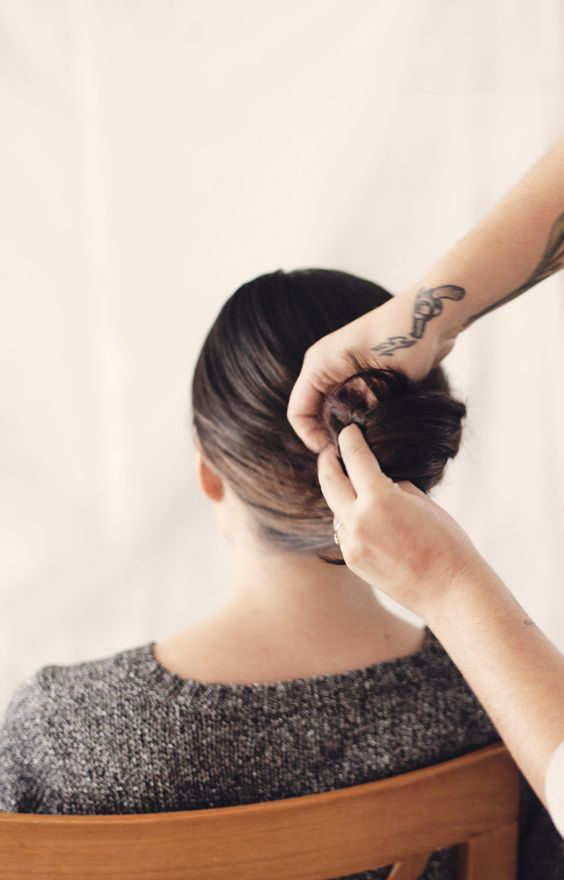 Step 2
Using your teasing comb/brush choose a side of your head and brush all the hair on that side tightly around and back to the opposite side of your head and pin with bobby pins in a vertical line to secure.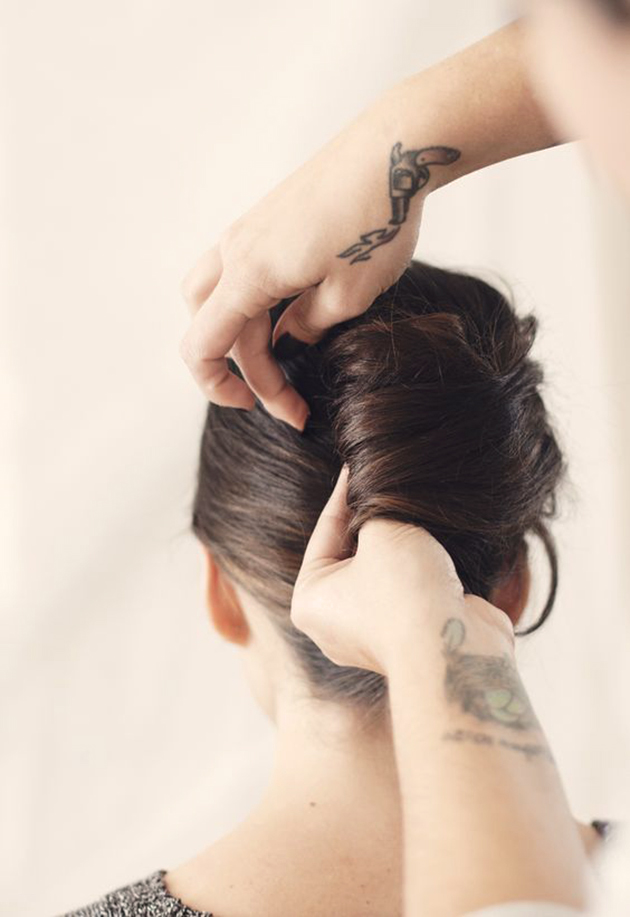 Step 3
Hold out the excess hair that was brushed to one side and start to roll it in on itself to create a large french twist. Don't worry if a few little pieces fall out, this is supposed to look natural!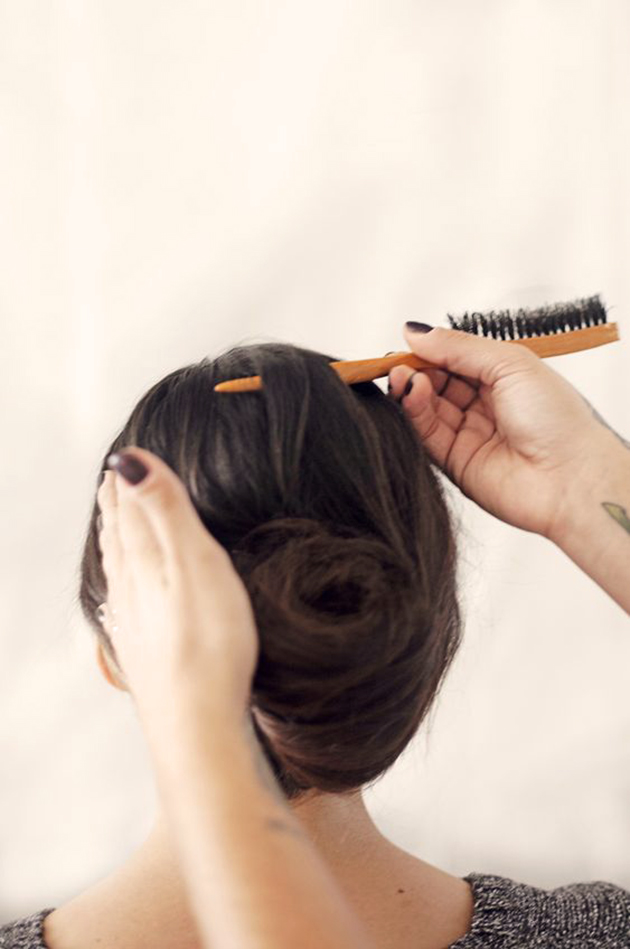 Step 4
Once you have rolled all of your hair into your head, secure it with some bobby pins in the same vertical manner as the step above.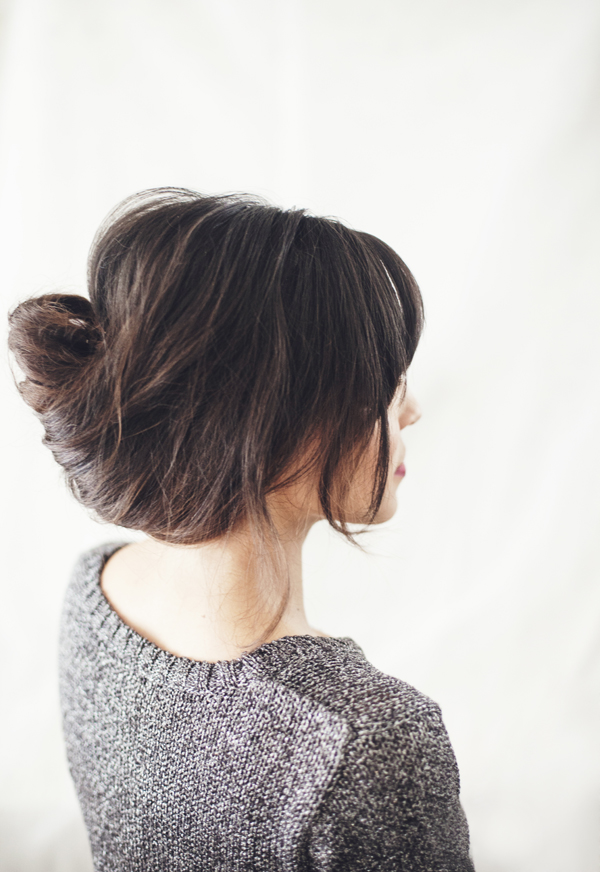 Step 5
Pull out a few random pieces and secure with some hairspray.
That's it! Hope this helps you brave your own twist!
Photos by Chelsey Heidorn, Styling by Brielle Brenner