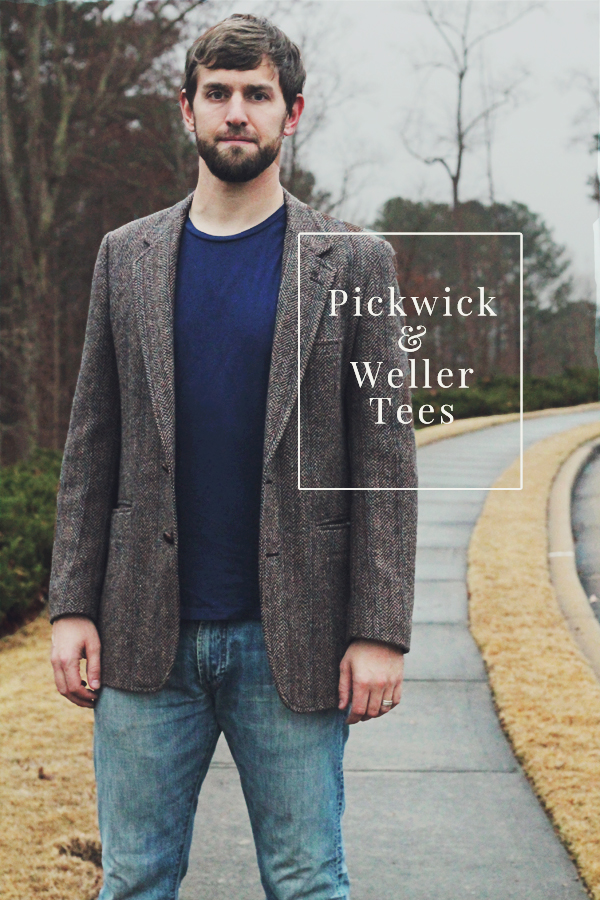 Before choosing to spotlight any company for men, I always run it by Gabe who is a quality and integrity connoisseur;) He is usually the one reminding me to start buying pieces that will last you a long time and instead of the cheap bargain pieces because it will save you money in the long run. I am learning to be more careful about the pieces I buy and am starting to choose quality over quantity.
These tees by Pickwick & Weller are up there with the soft, high quality, "where did you find those?? tees. They come in a nifty tube unwrinkled and read to wear. Gabe has worn his under a sweater, a blazer, or a just a pair of jeans. Pickwick & Weller impressed Gabe, and of course his wife loves them too because a tee and jeans is my favorite combo on this guy!
A few fun facts you should now about this company:
Founded by three friends: Ashton Kutcher (who knew!?), Ryan Donahue, and Matt Rowe
Made in the USA
They cut out retailers to offer the best direct price
They have them for women too!
Also, Pickwick & Weller is offering 25% off to readers with orders of $50 or more here: http://bit.ly/pwfw2013!
You will be so impressed with their site. Check it out and let me know what you think!
*This post is sponsored by Pickwick & Weller. All opinions are our own. Thank you for supporting the companies that make this blog possible!