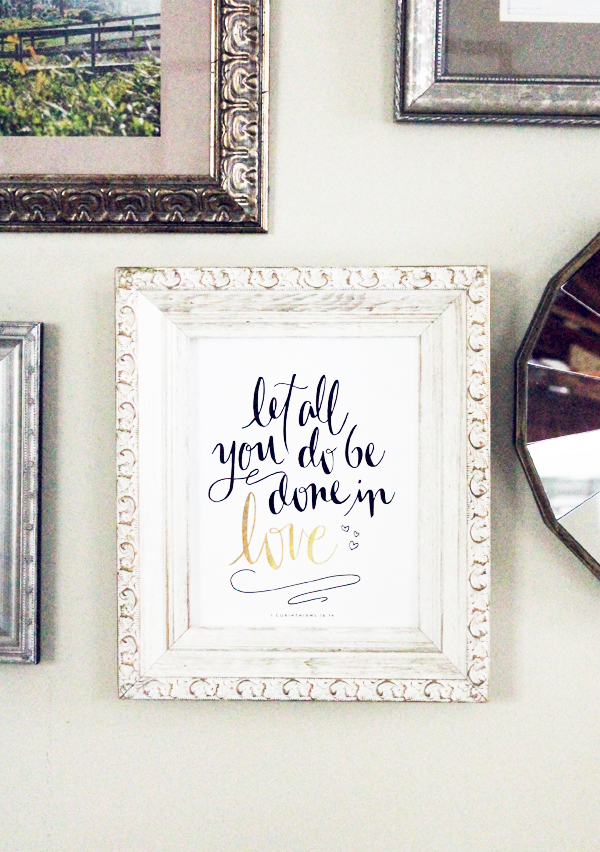 I had the pleasure of working with Jenny here in Atlanta in the beginning phases of The Brand Market. She has a contagious smile, warm spirit, and she is creatively talented in more ways than one! She wears many hats…blogger, designer, and soon to be mama!
You might be swept away by every single print in her shop, Jenny Highsmith Lettering. She has exquisite hand writing/hand lettering! I am giving "It was always you" print to Gabe for V-day;);)
She is giving away FIVE "Let all you do be done in love." prints as pictured above! It is one of my favorites and so thankful to her for letting me give away some to you all. Enter through rafflecopter below!
a Rafflecopter giveaway
*Check out the rest of the giveaways as part of #IHODLovesWeek here.
Additional prints above: Honey and Bloom and By Luciana