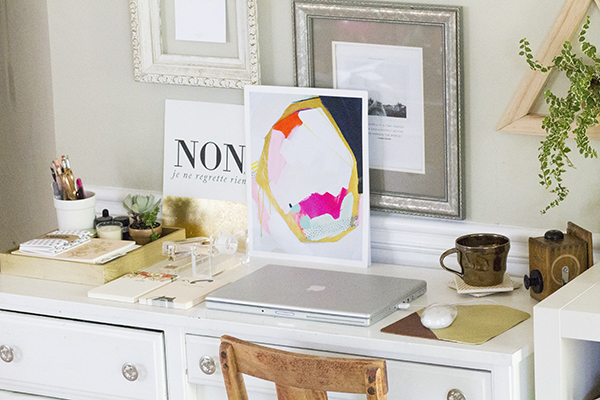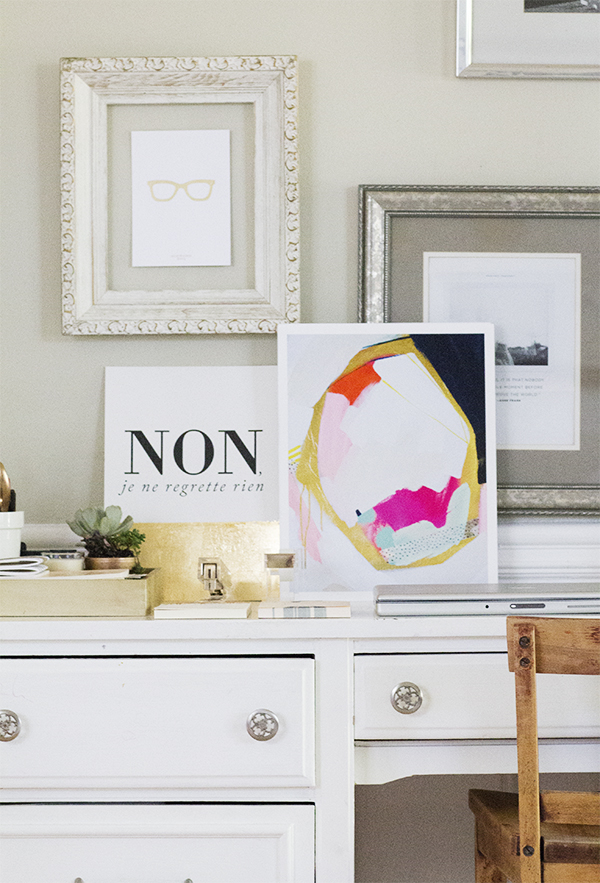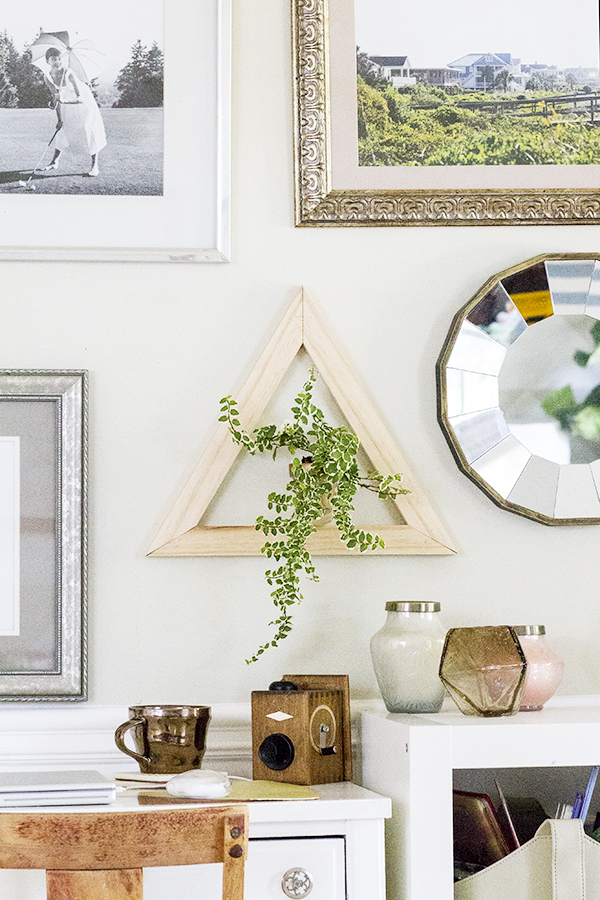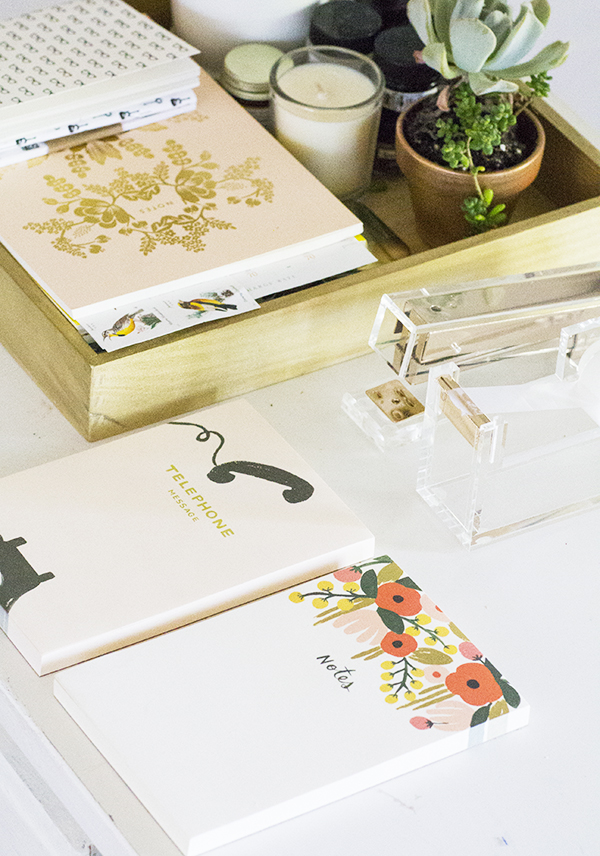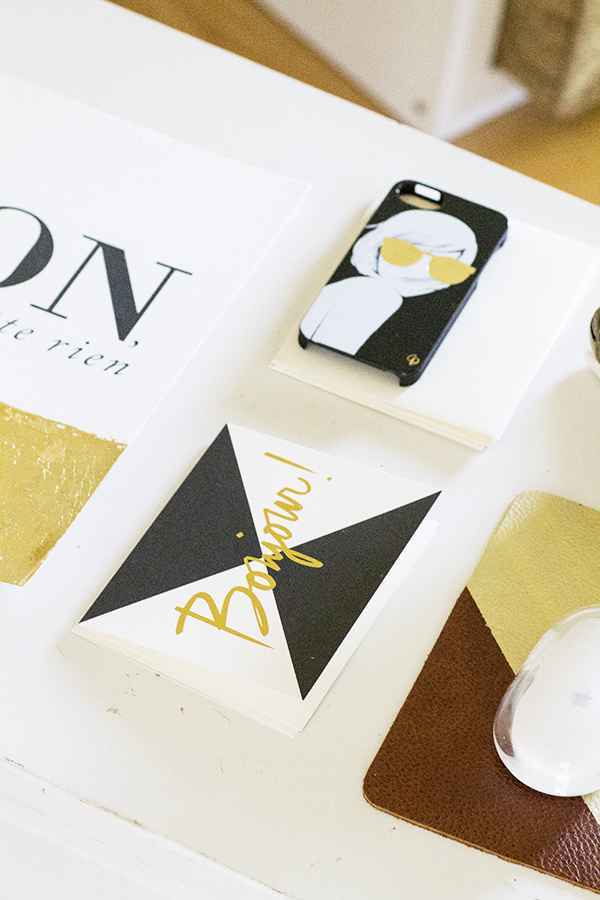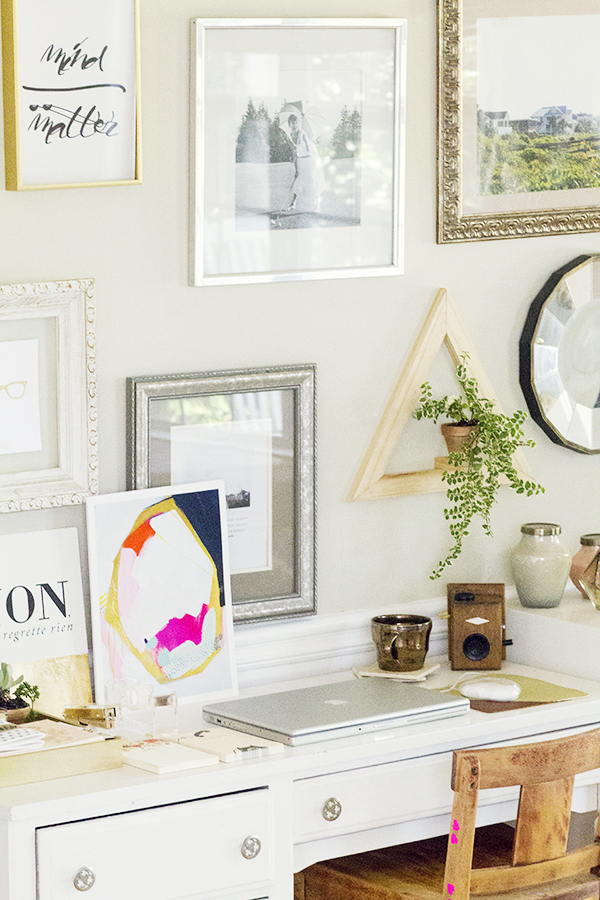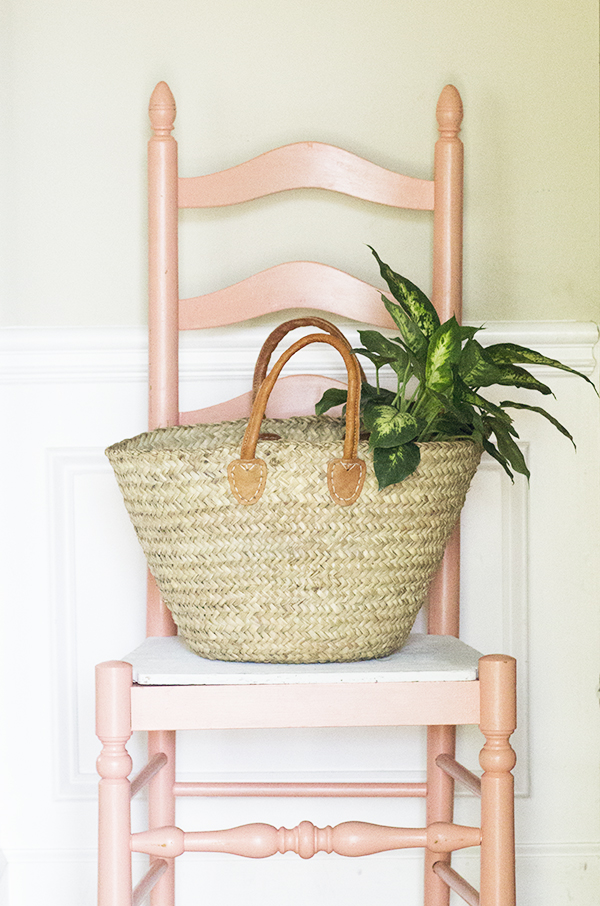 Since I work from home, I have to have be pretty self disciplined with time management. (A look into our day to day schedule here. Need to update that soon!) I would usually rather take a nap when my little ones are napping, but that is the time I make things happen. Sooo, the next best thing is to make your work space inviting. If it is visually attractive, I don't mind pulling up a chair and getting to it. This goes without saying it is rarely in perfect order – I've got a messy artist mind and lots of busy toddler hands around;) I change up the space often with different photos or artwork, and always a fresh notepad.
I met Jeanette at The Brand Market NYC and found out about her fun shop! So many fun desk du jour goodies to spice up my space. We decided to team up to offer the same goods to one of you! Shop Manhattanite is giving away the following bundle will go to the lucky winner:
Acrylic Stapler
Acrylic Tape Dispenser
Rifle Paper Co. Note Pad
Rifle Paper Co. Telephone Pad
Enter via Rafflecopter below! Winner will be drawn next Thursday. Good luck my friends!
P.S. Want to score that Garance Dore phone case? Head over to the facebook page!
Additional desk details: Artwork by Britt Bass and By Luciana, candles and faceted vase by Anthropologie, Mini jotters by 45 Wall design, mini telephone – vintage, planter made by my husband Gabe, DIY mousepad, Garance Dore notecards, Market Tote: Design Darling, both chairs: antique markets.