I admit I am completely lazy with table setting during the year, but Christmas brings out the best in everything! It is a time to bring out the showstoppers and extra details, because it is a celebration! Of the best days of the year surrounded by your nearest and dearest. Here are a few ideas to get your wheels turning for your own celebrations coming up…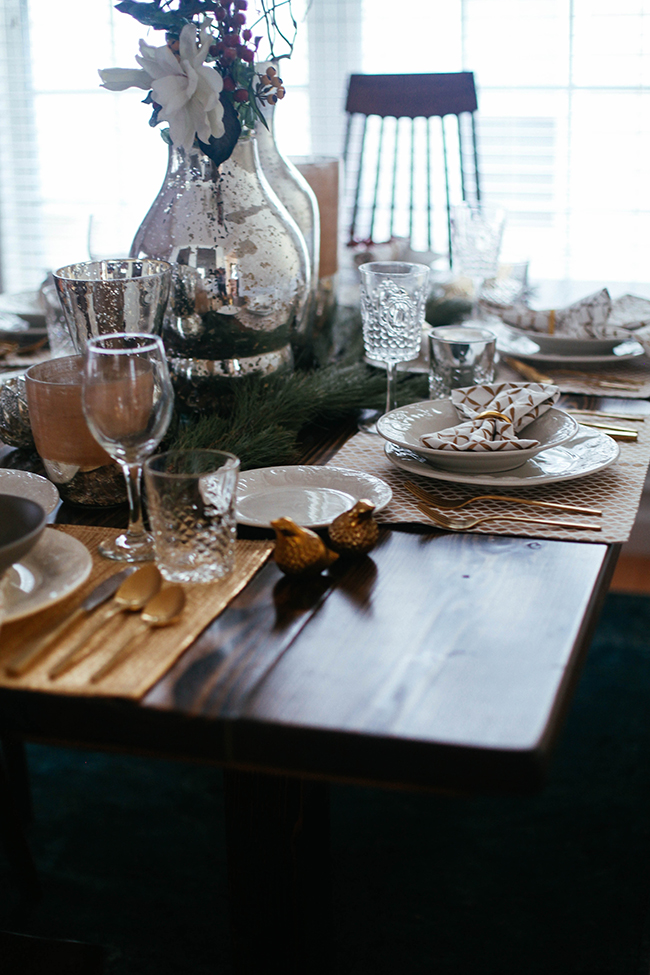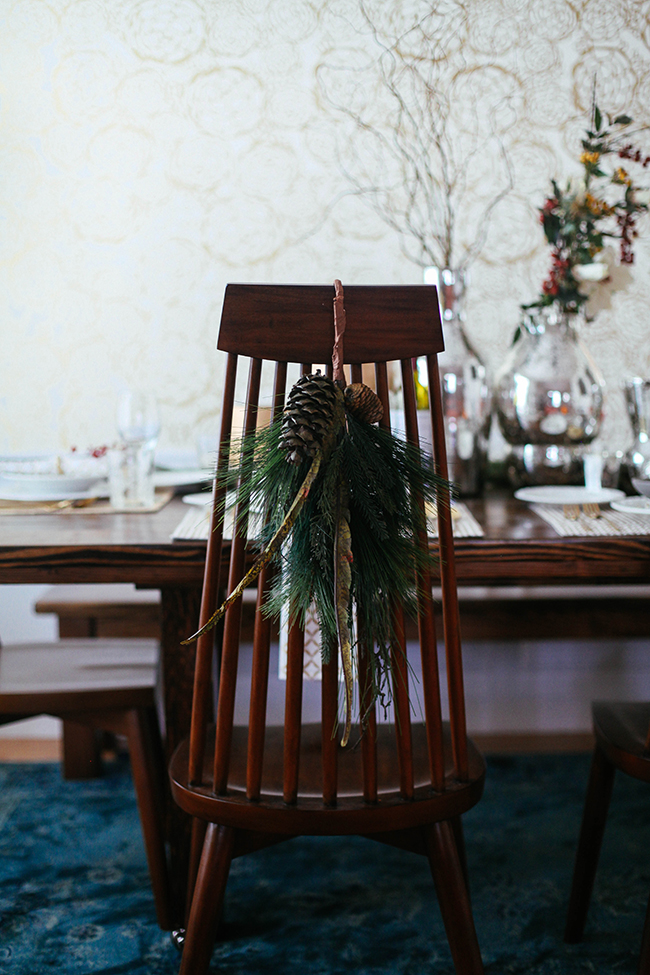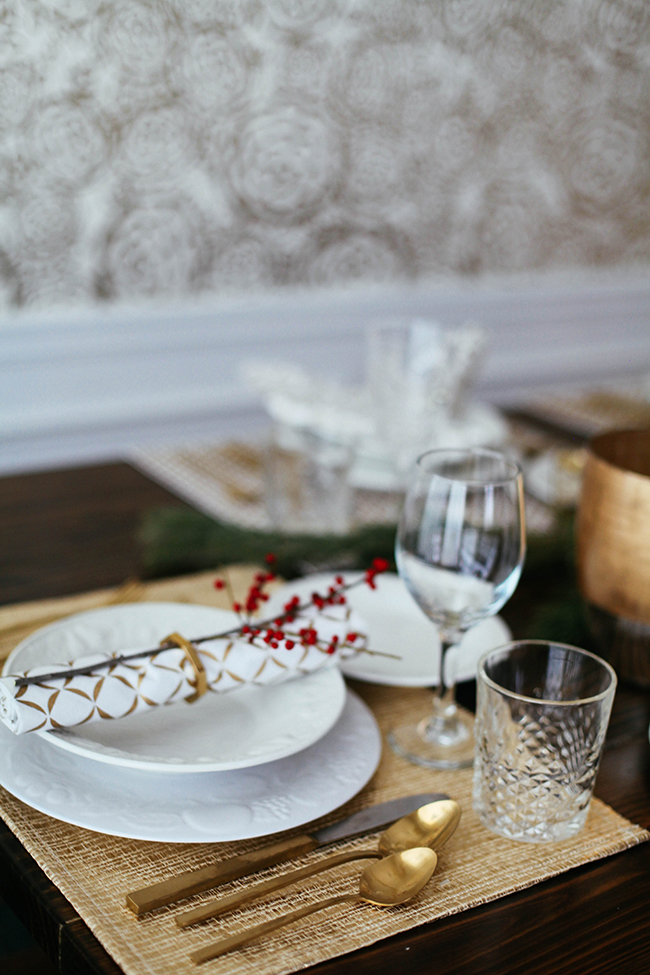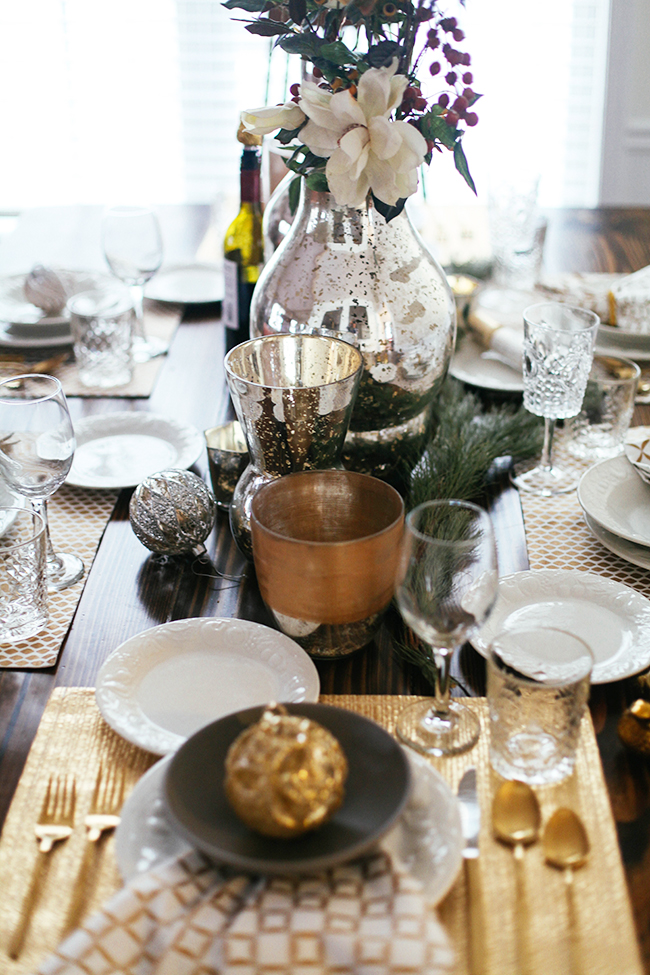 1) Party poppers create an instant dinner party when you have a surprise waiting for each guest at their setting. These are popular this year so you can find them at HomeGoods, Costco, etc. This particular one is from Anthropologie. I used a french napkin fold for the center of the bowl with a geometric napkin ring.
2) You can mix and match plates and bowls depending on the color scheme you are going for, but charcoal grey, white, and gold are easily interchangeable. You can place napkins directly under the bowl with ornament centers to round out your place setting;)
3) A little festive bow fold napkin takes a few minutes to create, (try this tutorial), and is especially fun when you have patterns to mix. Make sure you test out the width of your bowls so it rests well on top.
4) I picked up some red berry branches at Whole Foods to use in a vase. Tuck them inside a napkin ring to add your instant holiday color. This was a simple roll up napkin fold inside of a geometric napkin ring.
5) Oranges are in season so take advantage! Use a thumb tack to stick a wire edged ribbon on top for a bow. The vibrant color always adds life to the table.
I included links for everything pictured below. Any other fun ideas? Do share!
I can hardly wait for Christmas and New Years with all of my brothers and sisters. We wait all year for this! Wishing you all safe travels if you are heading to see family or friends!
x, Anna
ITEMS FEATURED: