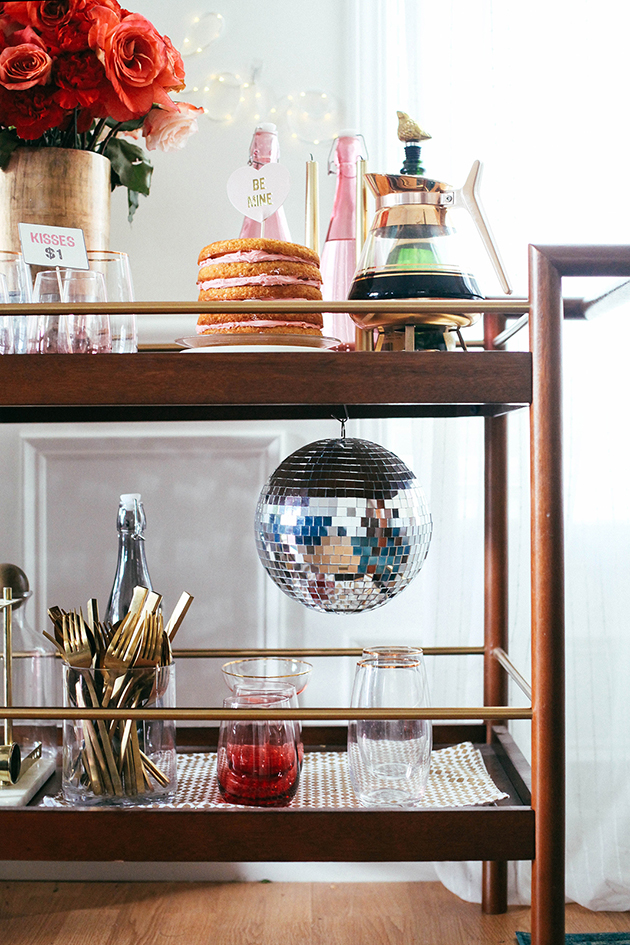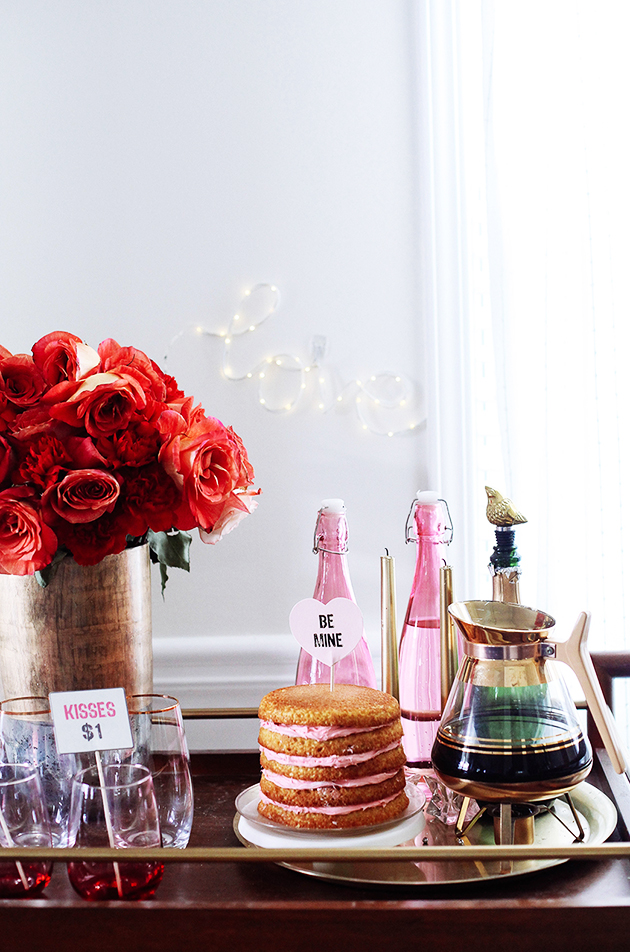 I am trying to cope with the fact that Christmas is over, so I am over compensating with my bar cart;) I use my bar cart more for coffee in the mornings than anything else so I just added some cake and roses for a little soiree with friends.
I'm so thrilled to be occasionally contributing to Domino Mag design posts. I'm really looking forward to this opportunity! This is a peek at my first post. You can head over to Domino for all the photos. (I got many of these items in the dollar section at Target.)
The long weekend was so good that it's making this morning sorely in need of that pot of coffee pictured.
Happy Tuesday!


Items Featured: