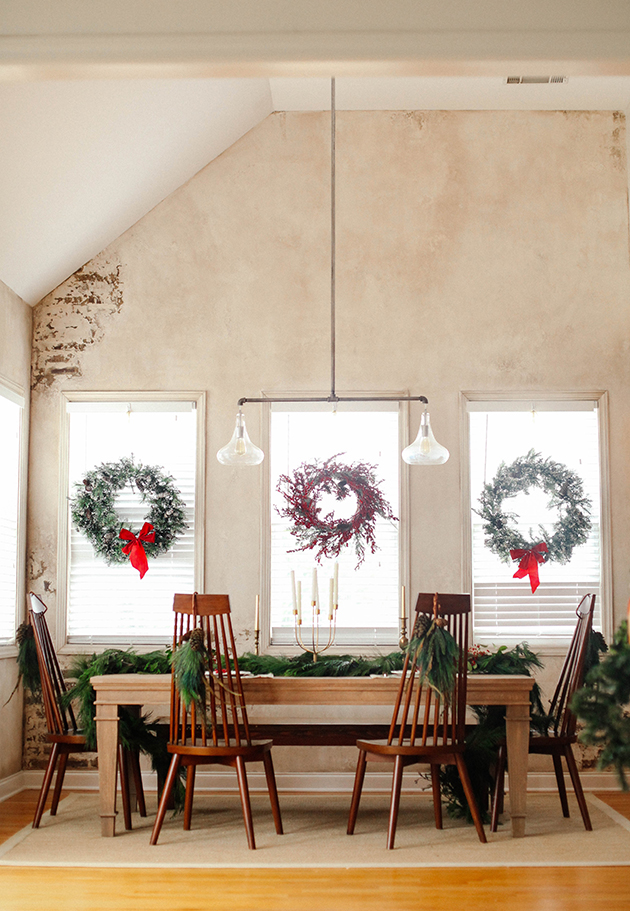 I remember as a little girl my mom would leave no room untouched for Christmas. Even if it was something as simple as Christmas mice candle holders or a red dish cloth, these things reminded us that something significant was coming. I want to create the same atmosphere in our own home for my children, so for the past few weeks, I have added a wreath here, a garland there, and a million ornaments in between.
I decorated with them in mind so that it would become a place that felt full of wonder through their eyes. Our first Christmas in our first owned home called for more holly and lights than I would normally scatter. We are hosting this year as well, and staying put for the first time in years so I am taking my responsibility of Christmas cheer very seriously…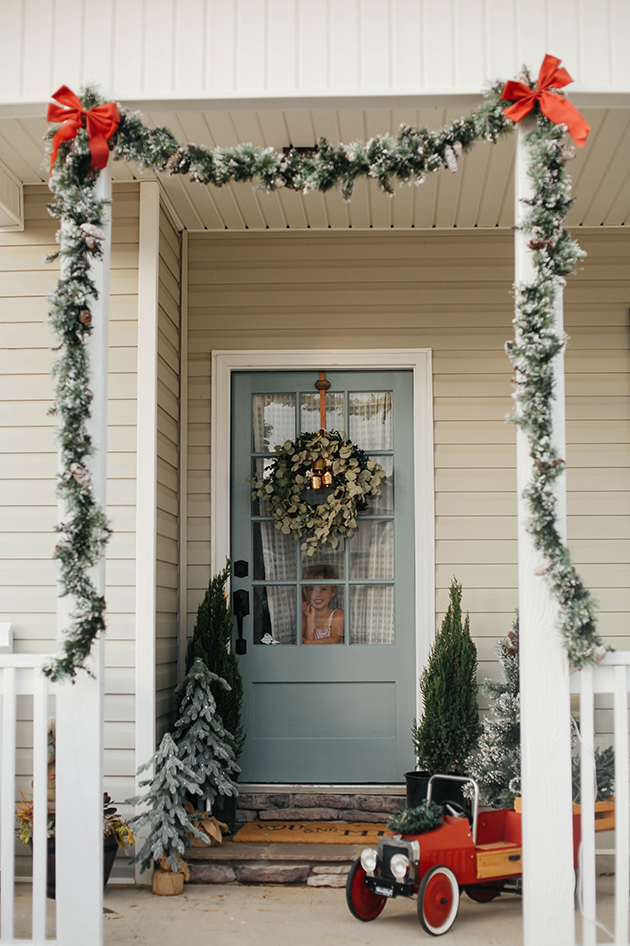 front door info in this post, trees from whole foods and pottery barn kids, car from an antique market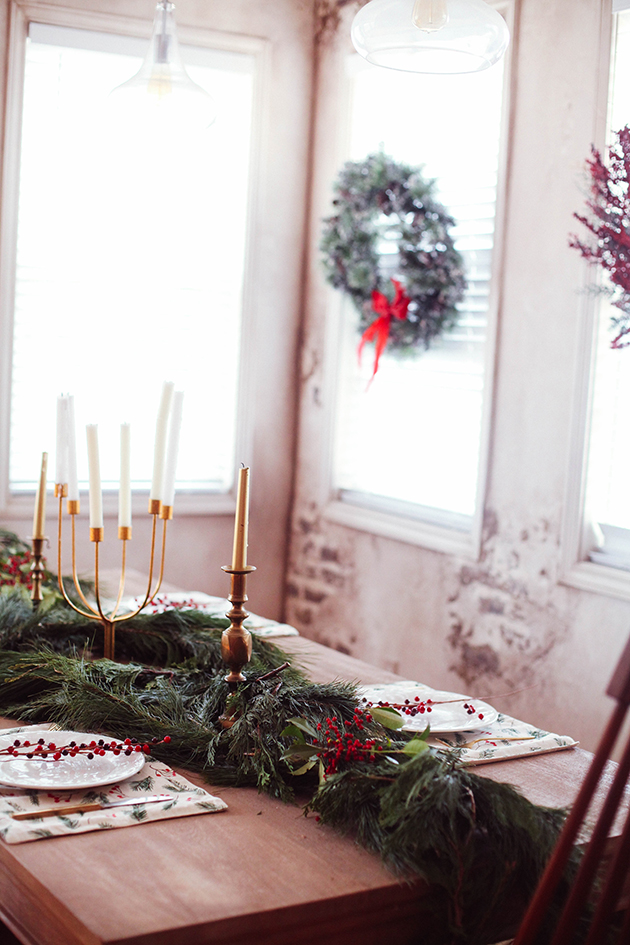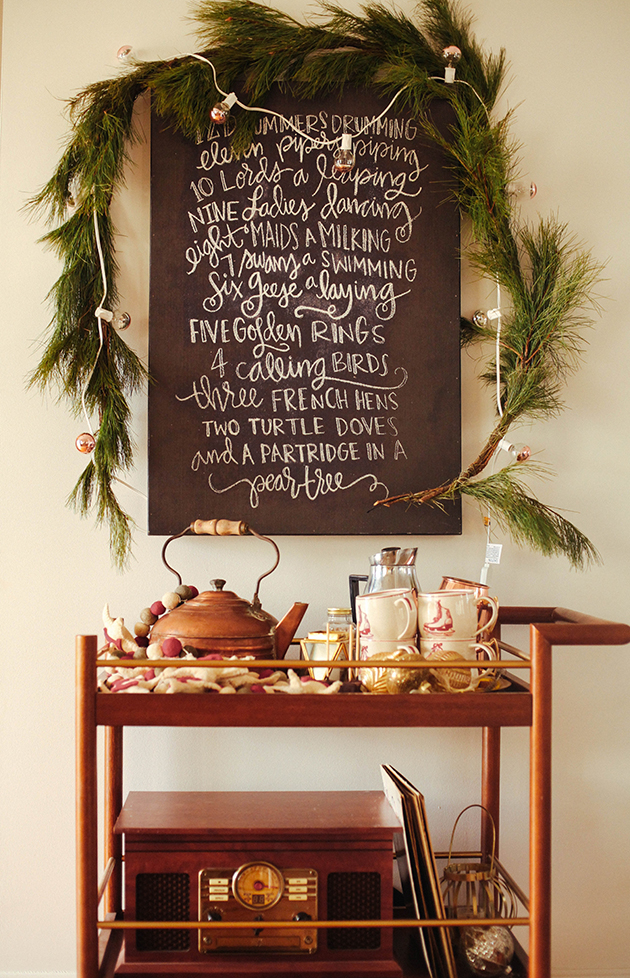 Bar cart, 12 days of Christmas print (by my friend Jessica), pine garland, lights, copper mule mugs, ice skates and mistletoe mugs, hot chocolate sticks, matches and lantern, felt garland c/o potterybarn, record player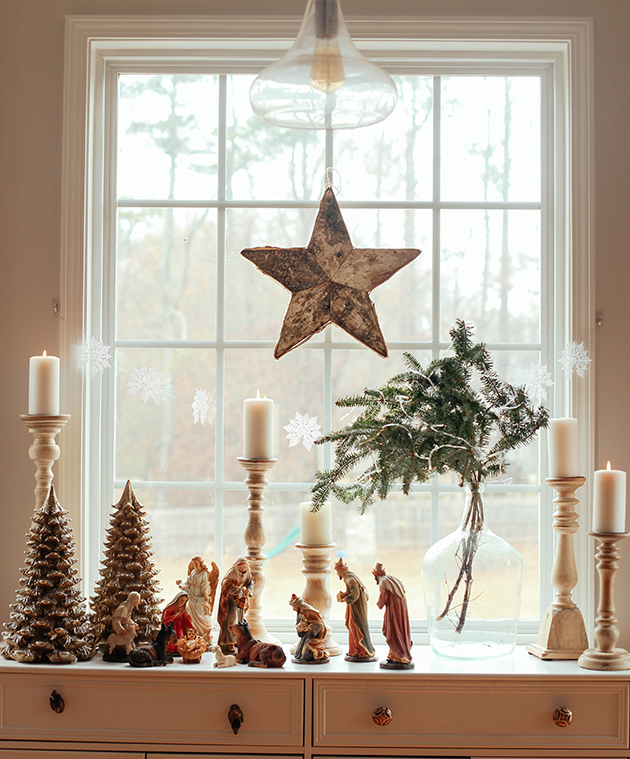 Birch star c/o, nativity scene (found at Hobby Lobby), glass jug, pillar candles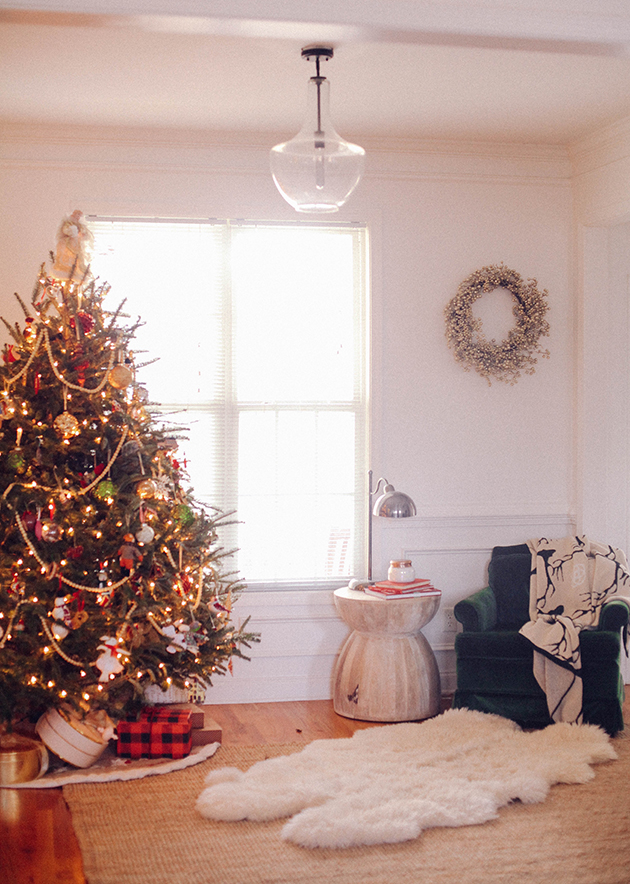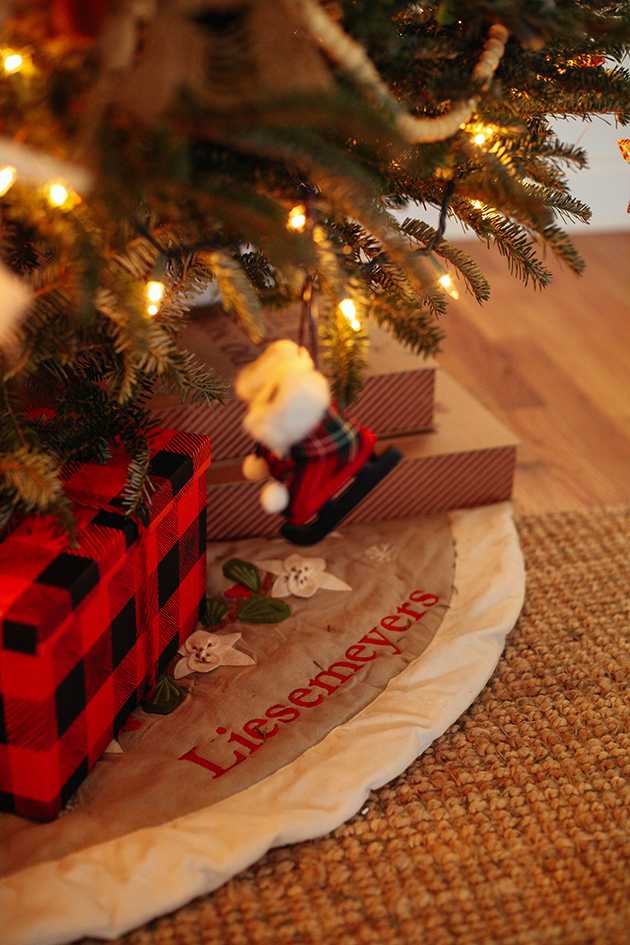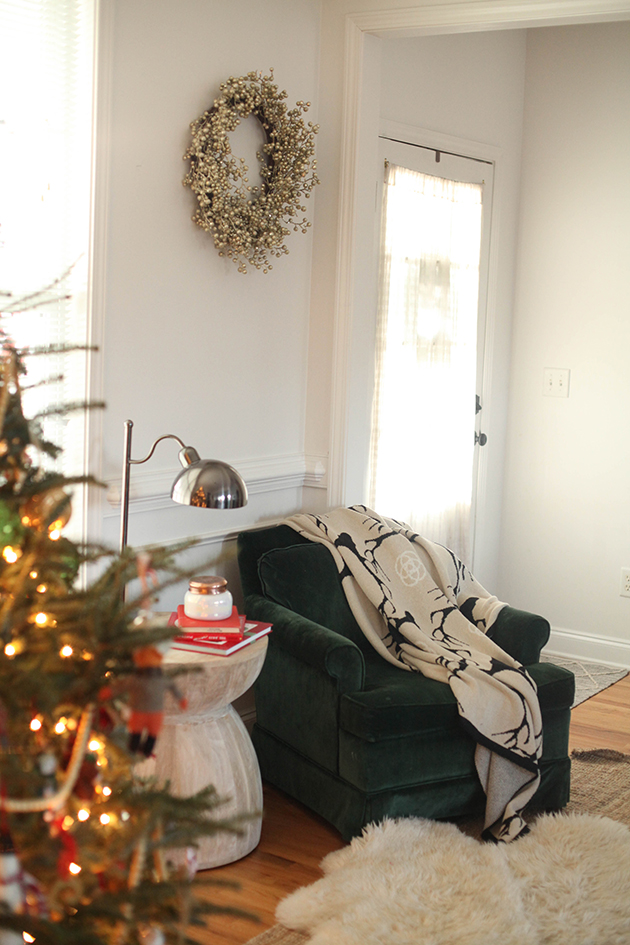 Our beloved blue spruce with all kinds of heavily laden branches and tacky ornaments, tree skirt (Pottery barn out of stock), stag longhorn throw via In2Green c/o, side wooden table, stack of old Christmas books, rug (IKEA)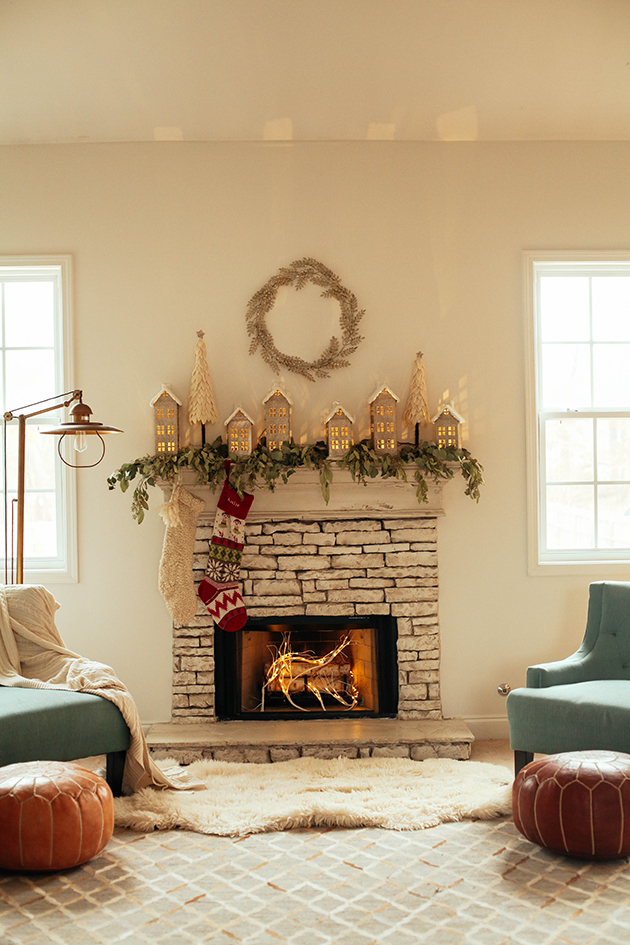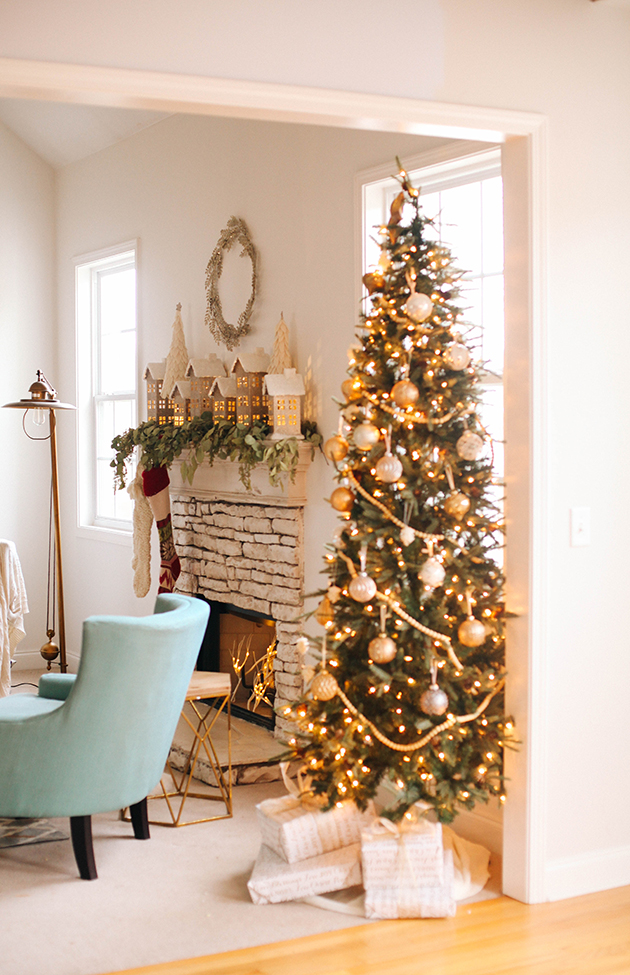 Village houses (Out of stock), white felt trees, eucalyptus, glitter wreath, fair isle stocking, birch logs and lights, floor lamp, cableknit throw
, tufted accent chairs, sheepskin (found mine at costco!), dorado rug, moroccan poufs, the baby was a free gift from heaven..;)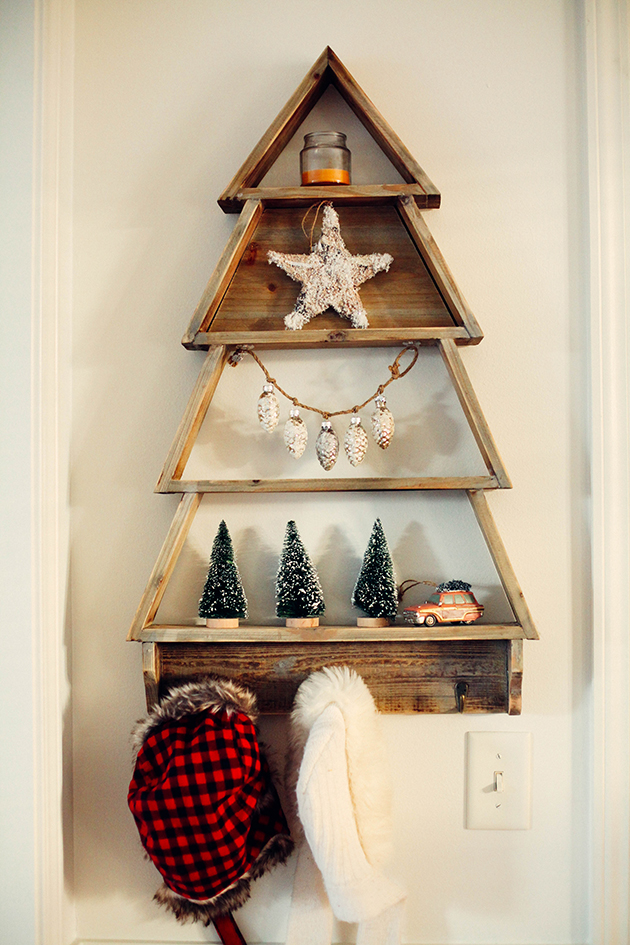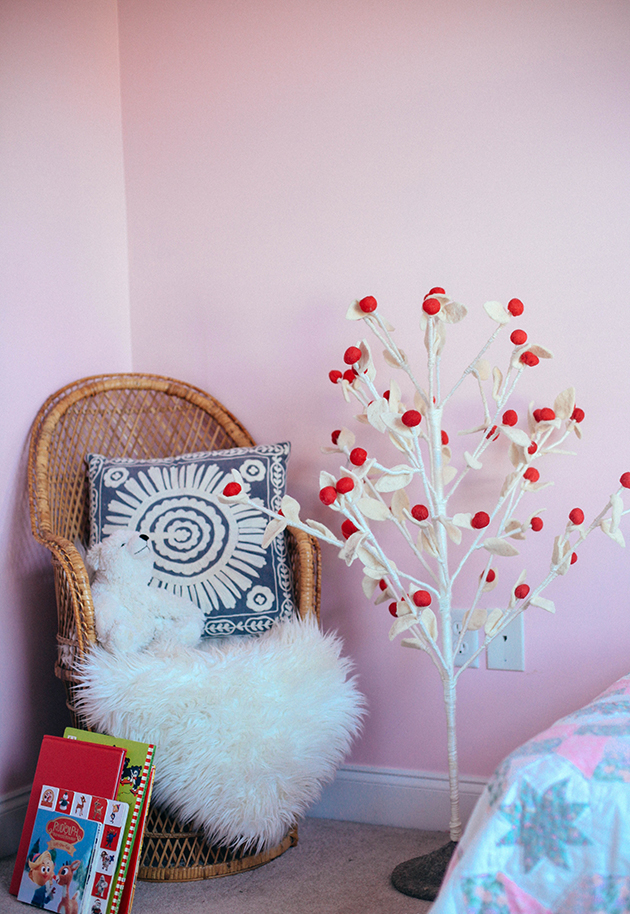 Wooden tree shelf (sold out from PBK), thrifted peacock chair, pillow, faux sheepskin, red and white felt tree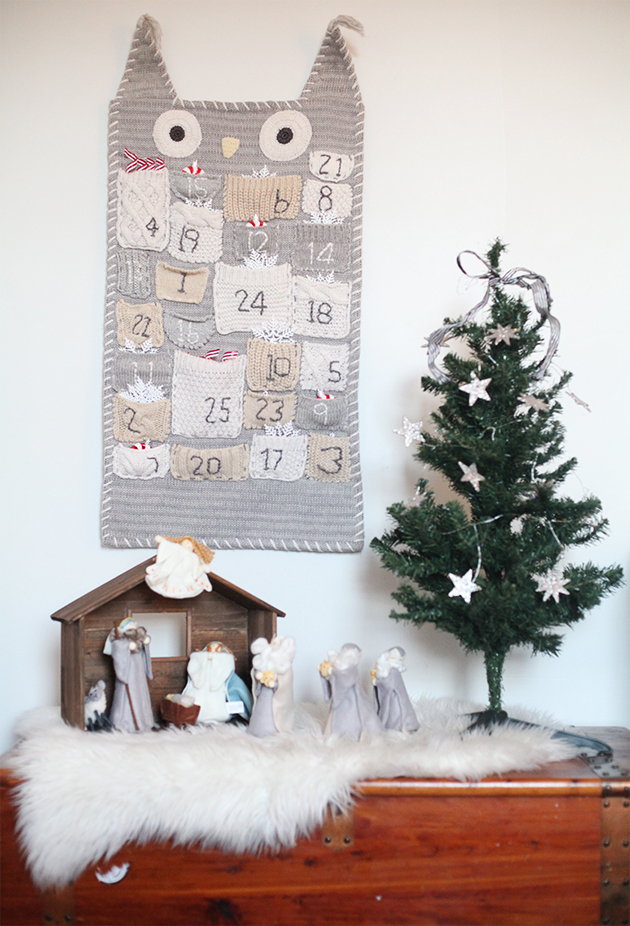 Knitted advent calendar c/o (I filled this with ornaments for the boys to decorate their tree), nativity scene c/o, mini tree (Gabe and I's very first tree from our first year of marriage still going strong!)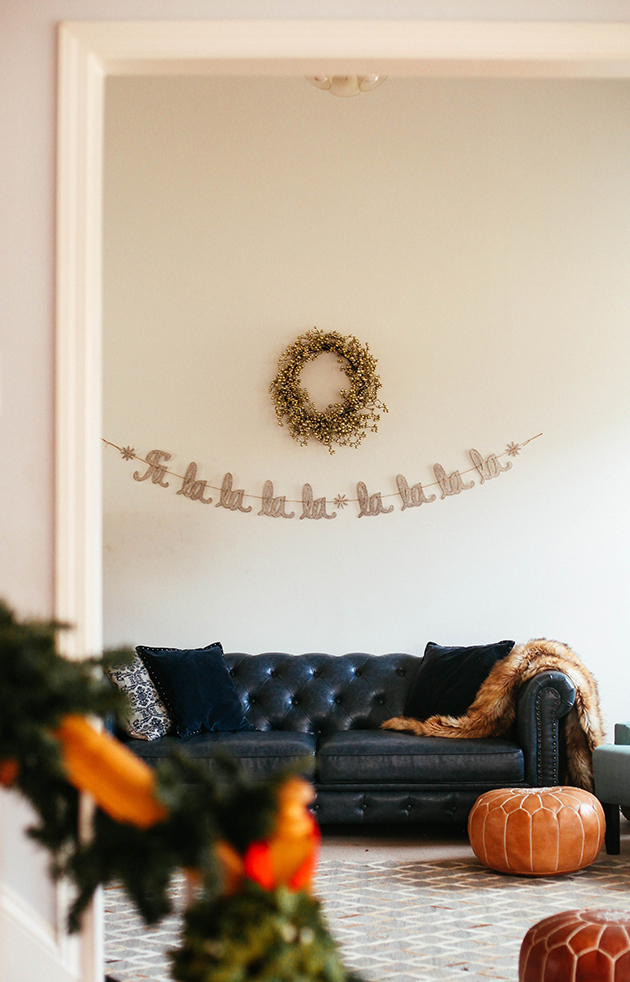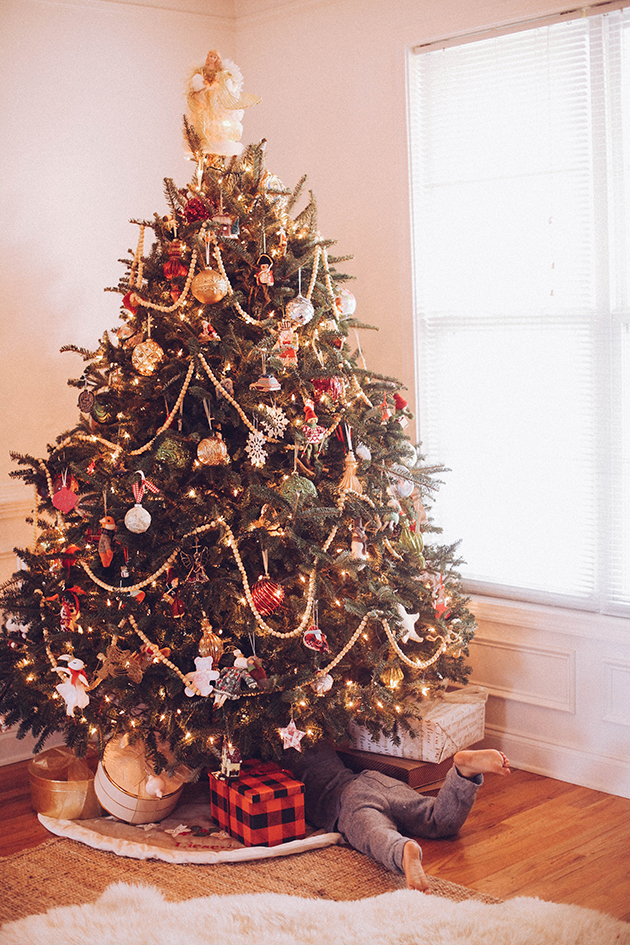 An accurate depiction of Christmas with little ones.

We started working on our unfinished basement and bedrooms are turned upside down at the moment, but I made the most of the space we mainly live in. I look at these pics and chuckle a little knowing that around every corner there are stuffed socks in drawers, bottles under the couches, and cars in the tree branches. Signs of living as we like to call them.
Are you traveling or staying put for the holidays this year? Since we are staying put I am hoping to use that extra time to do some of the service ideas we have been brewing. The kids are getting so excited for Christmas morning. I'd say it's a tie between seeing all 7 stockings hanging on our mantle and hearing Veronica sing Christmas carols at the hop of her lungs that is giving me the Christmas spirit in the deep down tingle your toes sort of way. Children bring so much hope to the world. "A thrill of hope, the weary world rejoices."
Wishing you all a warm and peaceful week leading up until the best day of the year!