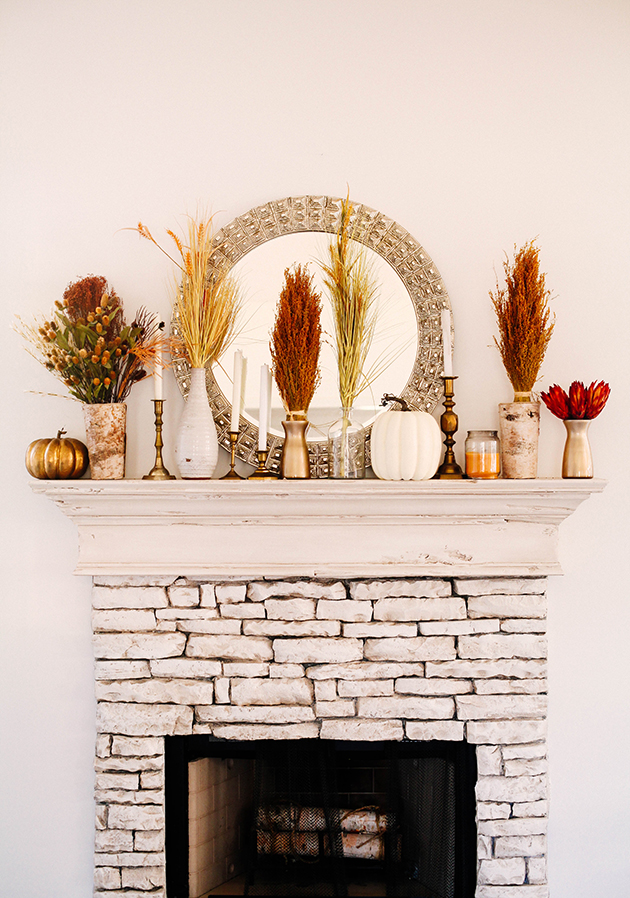 Once upon a time there was Thanksgiving before Christmas, although it wouldn't seem so by the aisles in all stores currently;).
Since I am hosting Thanksgiving this year, I couldn't resist a November mantle scene. Well, my pumpkins from the October mantle started to rot, so that might have something to do with it.
This is an easy set up! Vintage brass candlesticks, a few pumpkins, and fall foliage I picked up at Michaels. I will be able to re-use most of it next year so it is cost effective as well.
I'm going to try to keep up these weekly home updates, but before I make it a series we will see if I can stick to it for longer than a month!
Cheers to the new week,
Anna