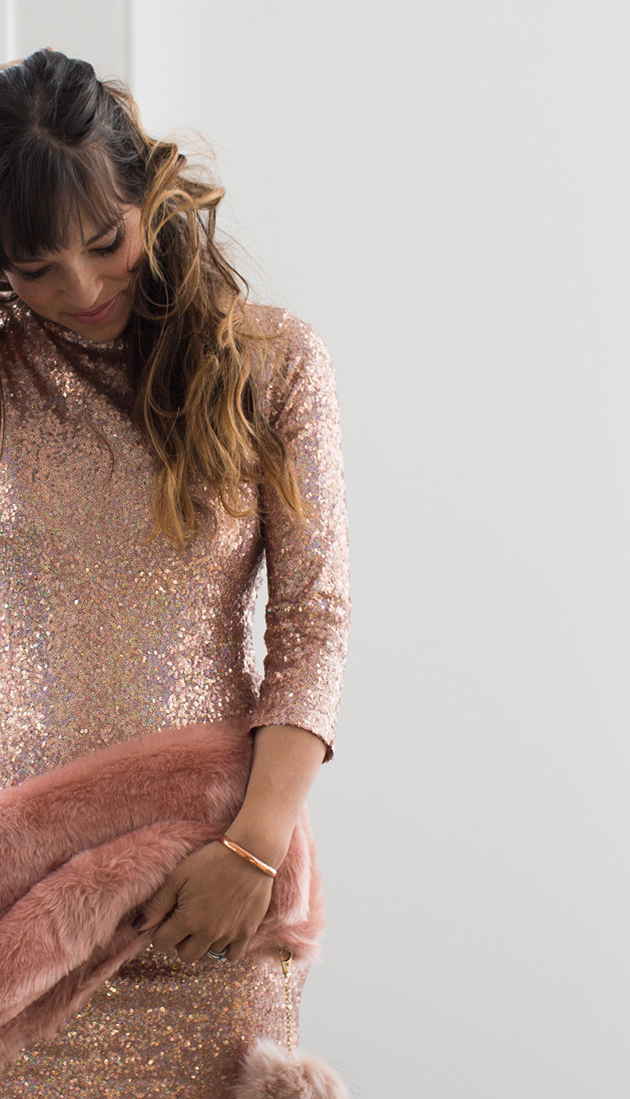 Here we have within this post a combination I never in my wildest dreams thought I would allow within my wardrobe. Pink + Sequins. Or how about fur + velvet? I don't know what is happening to me ladies, but I do know I would have bet $50 ten years ago when I was living in my snap down adidas pants that you would have never caught me in sequins. Pigs have flown today friends. I usually try to buy pieces that can work multiple ways, but then I end up with a closet of neutrals. Where is room for the fun stuff? So I thought I would show you 3 pieces that can work 3 ways for multiple holiday occasions!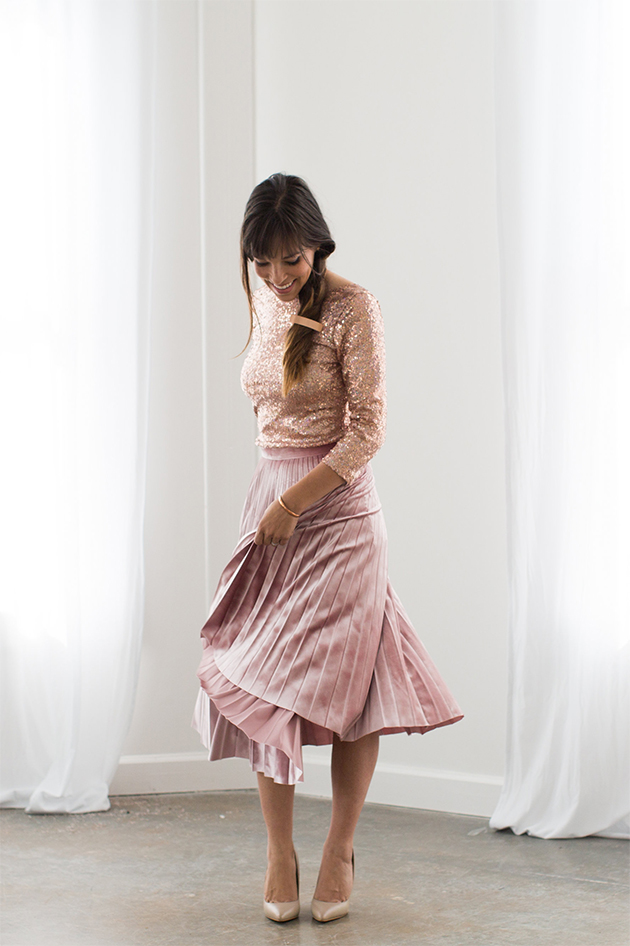 Look One: Sequin dress (similar one
) // Blush Velvet Skirt (sold out, but here is another option I loved at a super affodable price) // Nude heels or blush pink heels
// Necklace // Rose Gold Barrette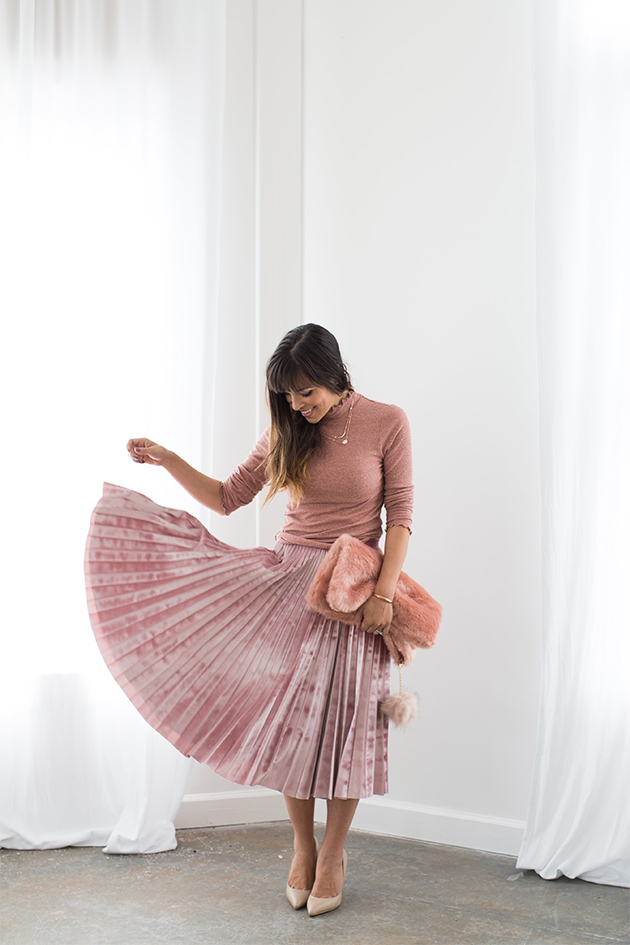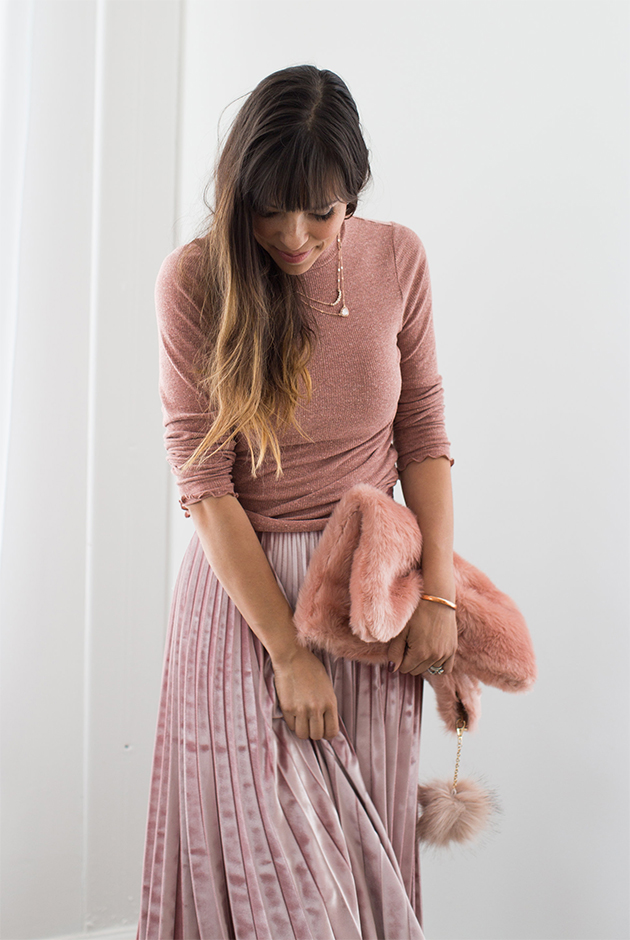 Look Two: Blush Velvet Skirt (already sold out, but here is a similar one available in all sizes) // Ruffle Trim Turtleneck // Nude Heels // Furry Clutch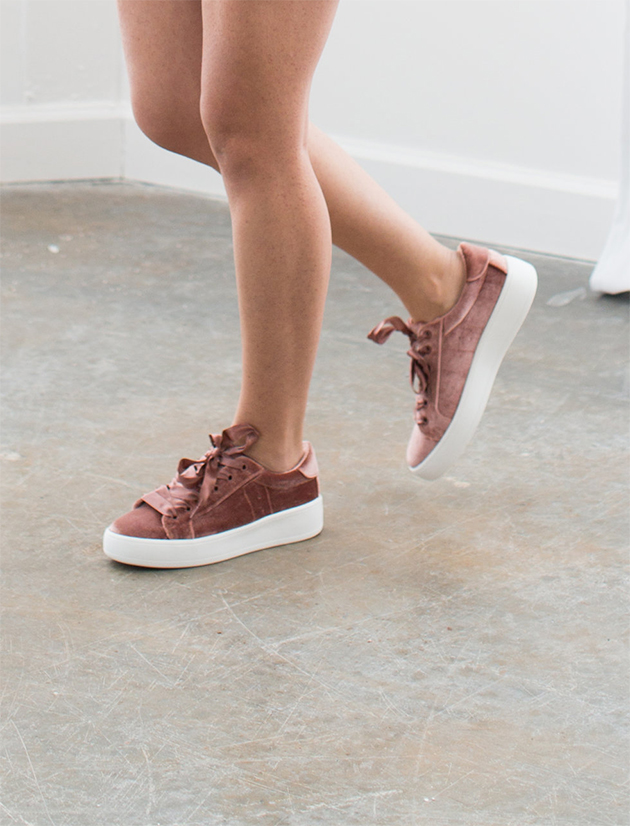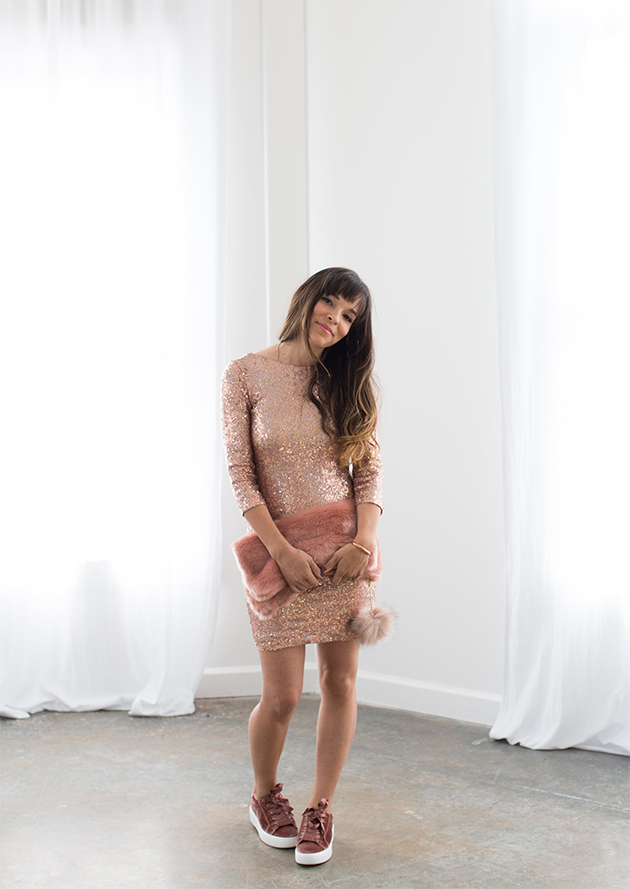 Look Three: Sequin dress (sold out, but here is a very similar one
) // Blush Velvet Sneakers // Furry Clutch
Sometimes it's just fun to try something completely unpractical I admit. Like pink velvet sneakers. There is nothing that can justify that purchase except for the fact that they make me feel like I can moonwalk;)
Enjoy these type of posts? Let me know! I am working on content for the New Year!
P.S. Just a few days left to enter the airline voucher giveaway to get home for the holidays!
Photography by Morgan Blake
Items Featured: