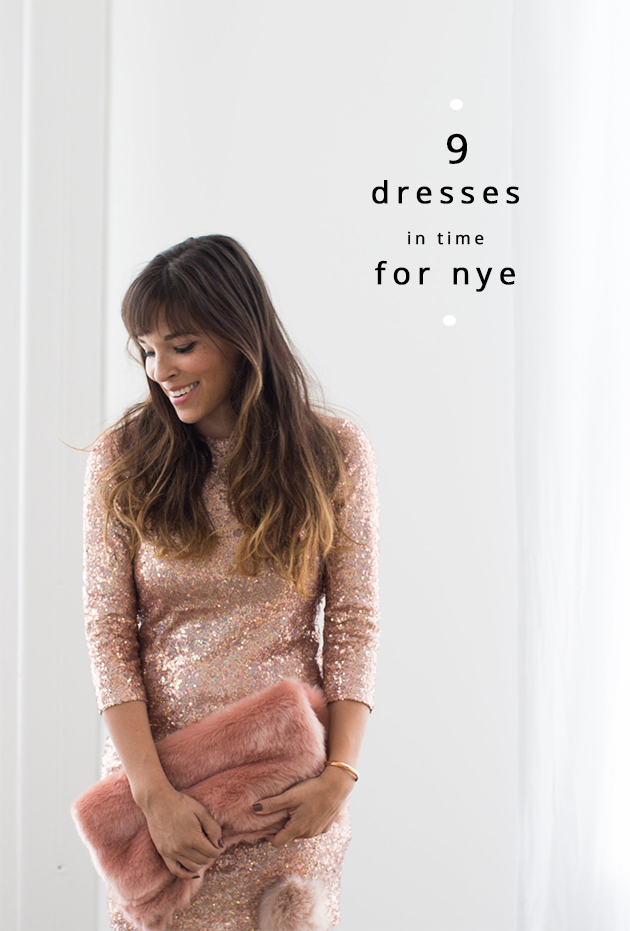 I'm not very good at taking a blog break am I? Don't worry, this was prepared before Christmas. I am probably currently sipping coffee on the floor while simultaneously playing magna tiles with the boys.
We have a New Years party coming up with family coming in town, and so I am resorting to good old Amazon prime to make it happen without having to leave my home. Also, totally just ordered a dress for $26 with two day shipping. Score.
It made me think that most of you with Christmas being a main priority haven't thought twice about New Years Eve, and may need a few quick options on what to wear that can arrive in your mailbox in time. If you are wearing pjs, more power to ya!
Here are my top 9 picks for NYE under $100:
1. Champagne pink shimmer
2. Metallic fit and flare dress
3. Dusty lace scallop dresss
4. Sheer Overlay peach pink

5. Winter white dress
6. Feather hem dress

7. Metallic midi dress
8. Gold sequin maxi skirt

9.Sequin front trousers in 6 colors
*Nordstrom is having their half yearly sale and fast shipping as well!
What will you be doing for NYE? I love hearing different stories from around the globe!
Outfit details from the above image in this post.