I'm lucky if I find ten minutes to get my hair out of a 3 day top knot these days! I have to get creative with quick and easy options for the fun occasions like NYE! Here is a two minute hair tutorial you can try out for your next fun occasion. You'll be surprised how easy it is! If you have shorter or medium length hair, just adapt to one or two twist ties.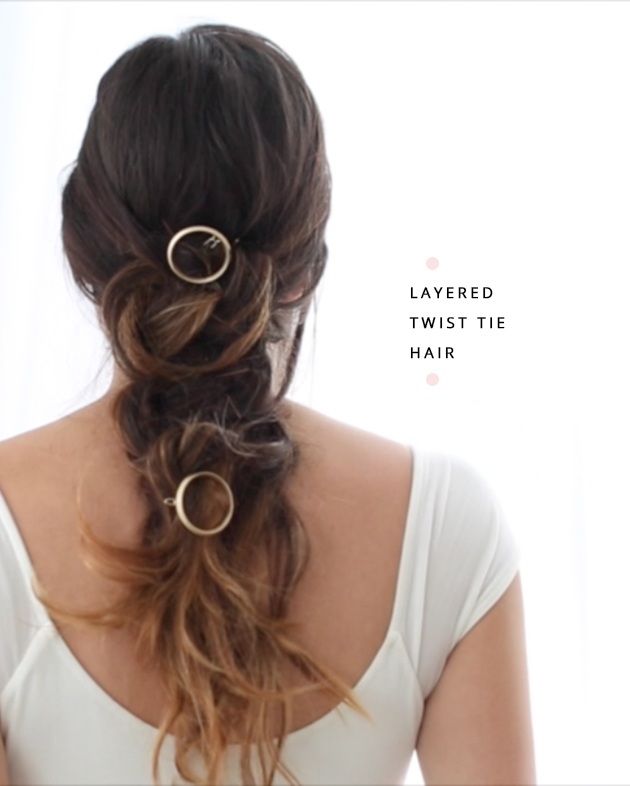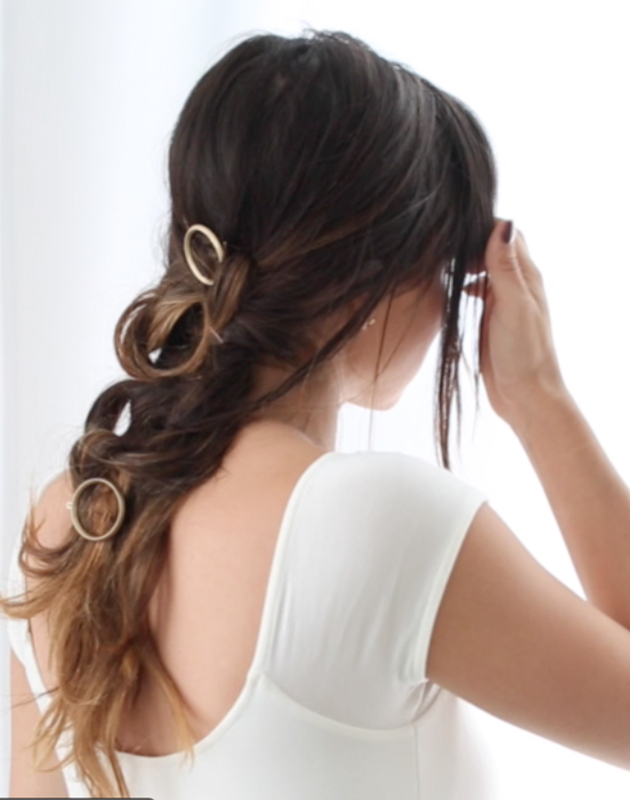 My hair works best for these types of tutorials on day three after being washed. I will use a 1 or 1.5 inch barrel roll curling iron to make loose waves and just keep it that way for a few days. To prep for this hairstyle I will volumize with thickening tonic or texturizer and maybe a little dry shampoo as needed.
I used these two circle clips from Chloe and Isabel, but can use any type of barrettes or florals depending on the style you are going for.
We will be throwing a little party at home tonight with family…nowhere else I'd rather ring in the new year with. How about you friends?
Wishing you a sparkling evening!