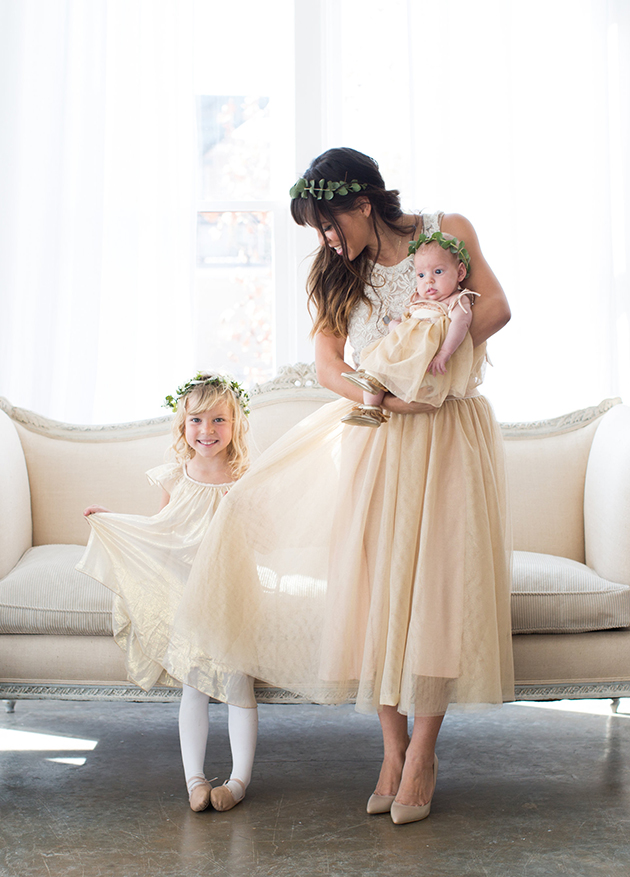 I wanted to capture a few pictures with my girls while Azelie was so little, and it was a really good excuse to spend some time with just them. Azelie has been an incredible peace maker in our home. She brings out the best in each of my children. They all have a soft spot for her and turn to mush when they see her…even Rocco. Gabe still can't believe he has two girls, and I find him staring at her completely mesmerized.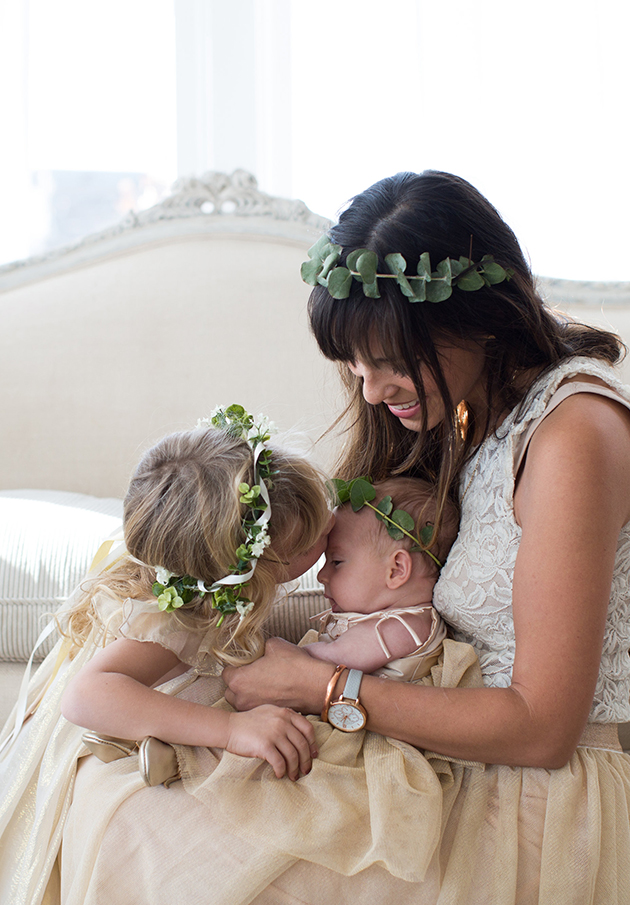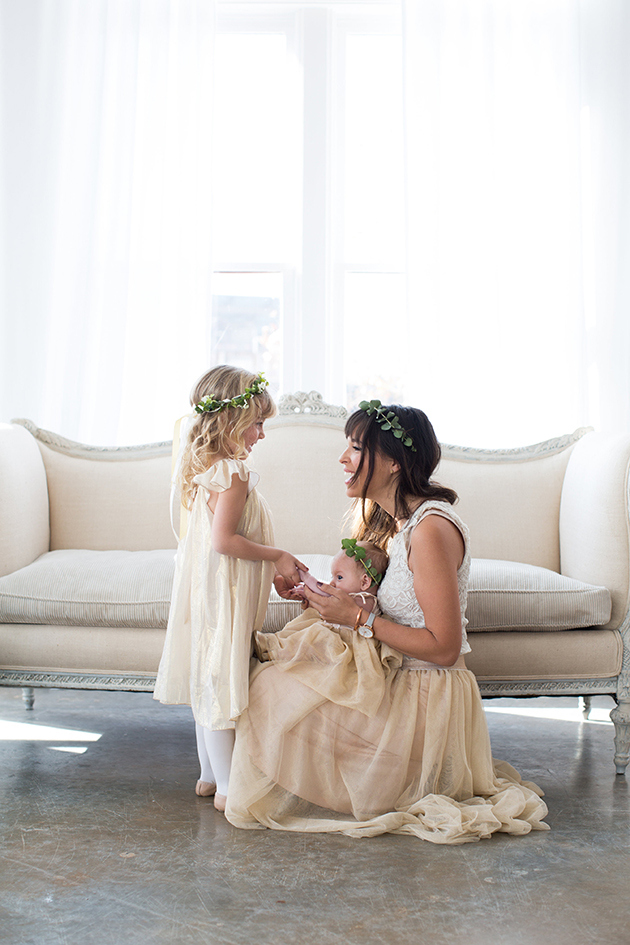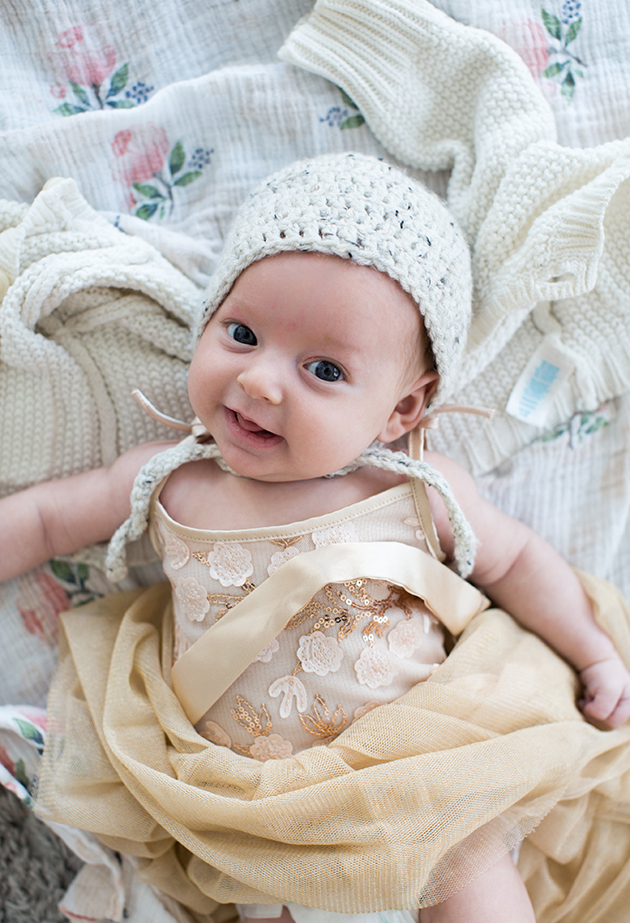 And me….well I never want to put her down. She is true flesh and blood proof of divine providence, and I carry within me an overwhelming gratitude for the gift of her life.
I never thought I'd be the matchy mom type. Shoot. Oh well, here I am in tulle and flower crowns. What is happening to me?
Wearing:
Anna: Tulle Skirt, lace tank (similar), nude heels (also love these), watch, necklace
Veronica: Gold dress, Ballet slippers
Azelie: Dress, Gold moccs

V's floral crown was from when she was a flower girl in my sister's wedding, and I just used eucalyptus to may mine and Zelie's.
And while this is rarely what motherhood looks like at home, it captures the essence of what these girls bring to my life…an immense amount of joy.
I'll be sharing one more mother-daughter holiday look next week if you need some more ideas for Christmas, so stay tuned! So happy to support a fellow mompreneur Ele Story in this post. Thank you Morgan Blake for capturing these photos.